Product Information
Perfect for people trying to lose weight
Track your steps, distance, calories & sleep quality
Water resistant so don't worry about the rain
View your progress on the iPhone and Android App
Rechargeable long life battery - last up to 1 month
Set personalised goals to suit you
Wake up without the loud noise using the silent alarm
TRACK YOUR DAY
Always with you, in the day the IQFit records steps, calories and distance. On a night it measures your sleep quality and can even wake you up with its silent alarm.
It's packed with features that mean this wristband is a fantastic way to keep track of your health and sleep and gives you that extra motivation to get out there and achieve your daily activity goal. Its OLED screen means you can keep track of your progress on the go as well as telling you the time and date.
FITS YOUR LIFESTYLE
The magnetic charger provides super fast charging when the battery eventually gets low and it also makes the wristband water resistant. Whilst we wouldn't recommend taking it in the pool, you don't need to worry if you're out running in the rain or even when you hop in the shower!
The silicone wrist strap is grooved for improved air circulation meaning a comfortable and breathable fit throughout day and night. Everyone is different, which is why the IQFit lets you set your own daily goals. From 10 steps to 20000 steps or more - the IQFit lets you get a goal that is right for you.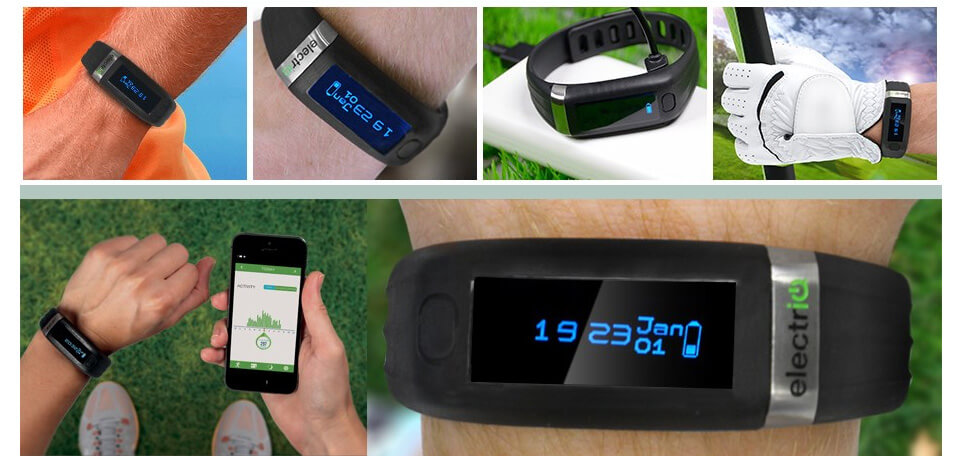 MONITOR YOUR PROGRESS
The IQFit works seamlessly with the iSport Activity Tracker app, available on the apple app store and the Google play store, to sync your results and show you how you've progressed over time. Featuring daily, weekly, monthly and even yearly graphs you can easily see how you have changed over time. The wristband has a 15 day memory as well, which means you don't need to constantly be syncing it with the app.
CUTTING-EDGE TECHNOLOGY
The IQFit boasts a 2 week battery life, although in our tests it actually lasted over a month and a half on one charge! The wristband syncs with your phone using Bluetooth 4.0, meaning it works with any iPhone with iOS 6 or above (iPhone 4s onwards) or Android 4.3 (and above) device.
All these great features combine into a seamless experience that really makes it easy to track your daily activity and sleep quality, helping you to achieve your fitness goals and become healthier as a result.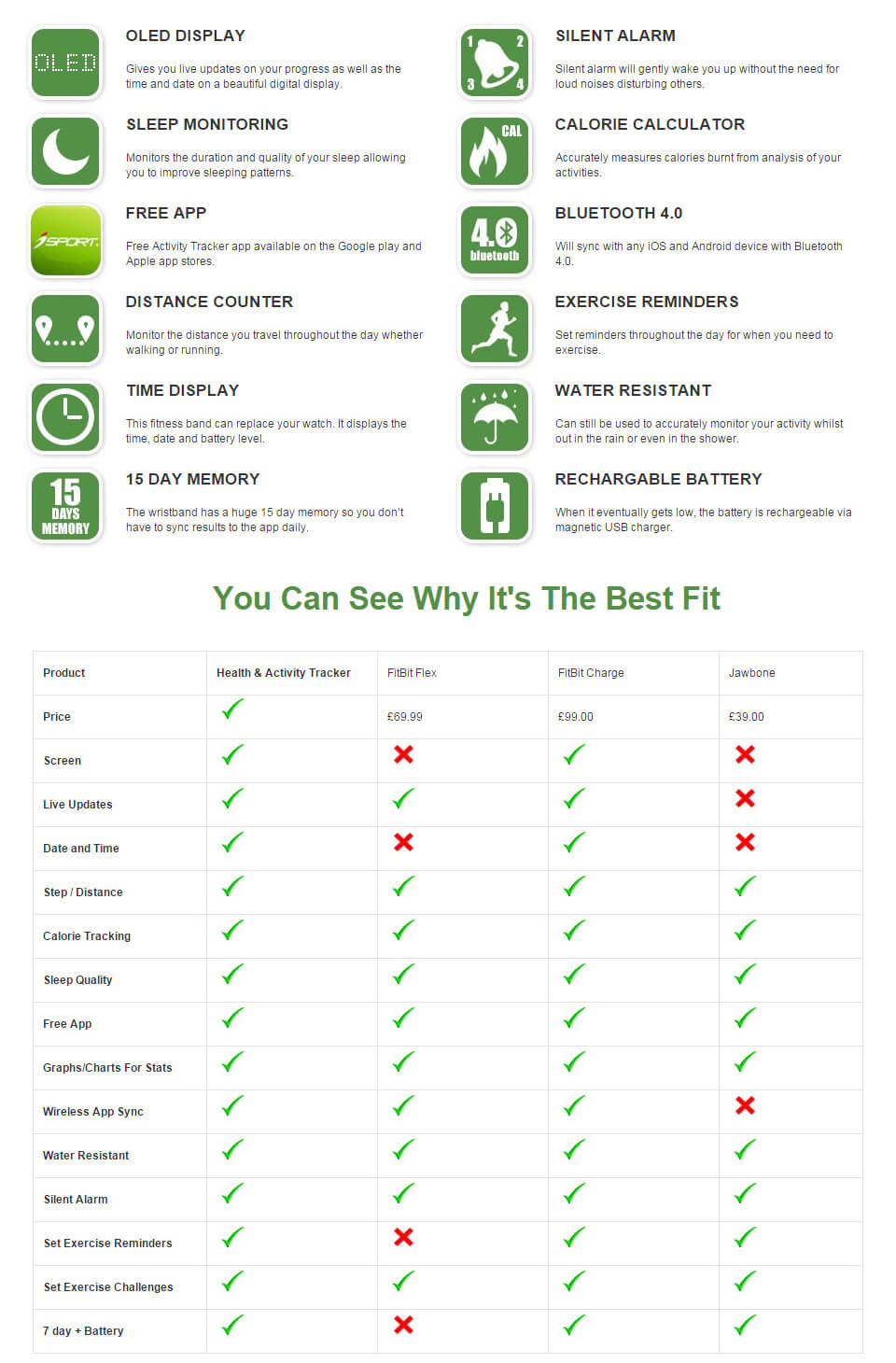 Packed with great features:
Tracks your daily activity
Monitors your sleep pattern
Syncs the results to yor phone
Check your progress in real time
Set yourself daily goals
Grooved silicone wrist strap for air circulation
Works via Bluetooth 4.0
Steps walked
Sleep mode: Detect sleep performance and quality (Deep sleep status, Sleep with slight movements, Sleep with many movements, Bad sleep), keep record every 2 minutes
15 days memory
3D accelerometer sensor
OLED display
Single operation button
Vibration Alarm
Fatigue reminder
Alarm function: Set up by Smart Phone or tablet Android or IOS
Low power reminder
Rechargeable Lithium-ion Polymer Battery
App running on all modern Android and IOS smart devices such as iPhone 4S, 5, 5c, 5s, iPad 3, 4, iPad Air, iPad Mini(IOS7.0 or above), Samsung Galaxy 3/4, Note2/3 etc