Product Information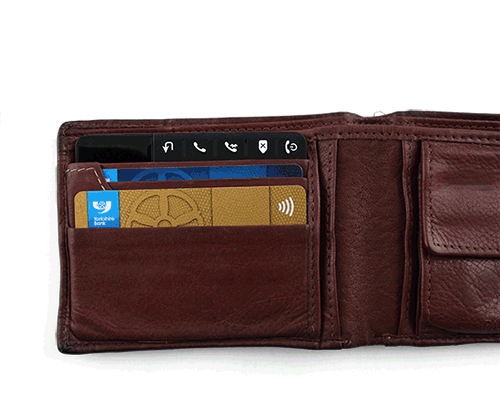 The World's Slimmest Phone
Ultra-small with its unique credit card like design, yet fully functional. The stylish carbon fibre exterior and minimal weight makes this phone go unnoticed, perfect for pockets, wallets and purses.
The ideal emergency phone. Whether you're out of battery or separated from your beloved smart phone you'll never miss a call again. The Talkase T1S can be stored somewhere safe and at the ready, with the rechargeable battery lasting at least 6 month.

Whether you're cycling, hiking or even sailing, any vigorous outdoor activity could put your smartphone in danger. What if you could leave your expensive smartphone behind yet still stay in touch.
If you're camping or attending a festival there's no need to carry your bulky smartphone around when there's no internet connection. Go back to basics with the Talkase T1S, enjoy the moment.
Are you a travelling business professional requiring multiple phones? With this super slim phone you wont be weighed down, easily swap from sim to sim per country, still having constant access to your personal smartphone.

Need to stay in touch with your children on their school journey, but don't want to let them lose with a smartphone just yet? This mini phone is the perfect starter-phone.
Are you prone to losing or damaging your phone? There's some situations where you just don't want to risk your smartphone, such as a night out, a day trip to the beach or theme park. Plan ahead with this wallet size phone.
Always running your battery down and left stranded? With such a small design the Talkase T1S can be kept anywhere in case of an emergency. Store it in your car or simply leave it ready in your bag as a back-up.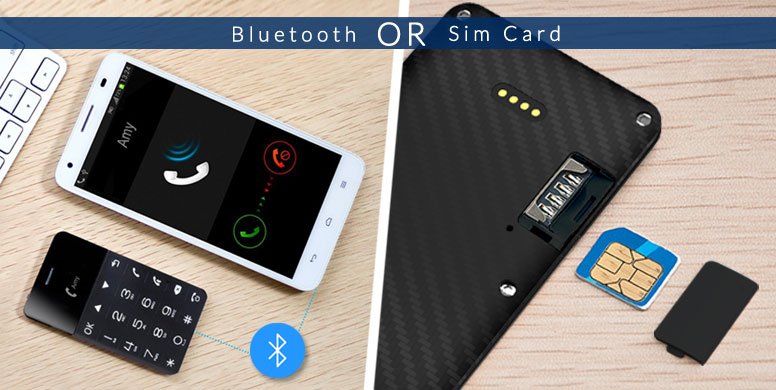 Using the Bluetooth smart sync method you simply search via Bluetooth on your primary phone for the Talkase T1S and connect. This will sync your contacts and call history to the phone, ready for you to make and receive calls.
Transfer your Micro Sim from your primary phone to the credit card phone, enabling you to access your contacts, call history and text messaging. Alternatively you can use a new Micro Sim card and treat this ultra-small phone as a stand-alone phone.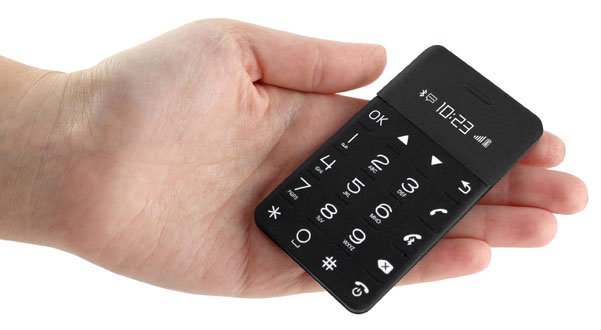 Always on Hand
Super portable you can always keep this slim phone at hand. Equipped with a voice recorder it's great for recording a quick note.
With a battery capacity of 220mAh you get 3 hours talk time and 72 hours standby time. Unused and saved for emergency use only this wallet phone can last at least 6 months, without needing to be charged.
Charging is simple. The charger is magnetised for a fuss free fit and the phone charges via USB cable, giving it great versatility. Charge from the mains, a power bank, through a PC or your car.

Features:
Slim 6mm thick credit card size phone
Light & highly portable - fits a standard wallet
Ideal emergency phone
Use with Micro SIM or bluetooth
Bluetooth extension for your primary phone
iOS and Android compatible
Stylish black carbon fibre exterior
Fuss free magnetised charger - quick charging
Voice recorder - ideal for a quick note
238MB memory
220mAh battery capacity
72 hrs Standby, 3 hrs talk time
Auto lock
GSM - 4 Bands
Oled display
1 Year warranty