Product Information
Giving you the advantage in any battle or match, the Defiance III BD17 delivers the quick, smooth and powerful features you need. A large 17.3" display offers immense detail while the speedy processor helps you into battle quickly.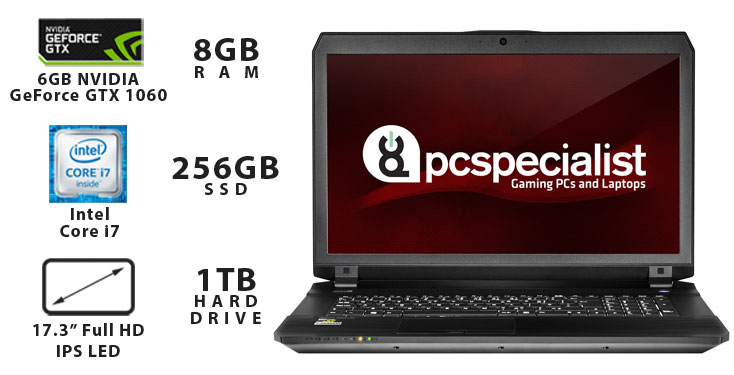 TEAR-FREE GAMING
The Defiance III BD17 contains all the tools and power you will need when heading into battle, ensuring you have the upper hand in every scenario.
Ultra-smooth and ultra-reliable, the 6GB NVIDIA GeForce GTX 1060 graphics built into this laptop have the power to deliver incredible visuals from every situation, even displaying the fastest gameplays perfectly. In addition, the Intel Core i7 processor produces speedy loading times so you can spend less time waiting, and more time gaming!
NVIDIA G-SYNC technology ensures every game is displayed smoothly, free of stutter and tearing with a refresh rate up to 240Hz.
8GB Kingston HyperX DDR4 RAM gives you efficient loading for even the biggest files and programmes, helping you multitask to get more done at once.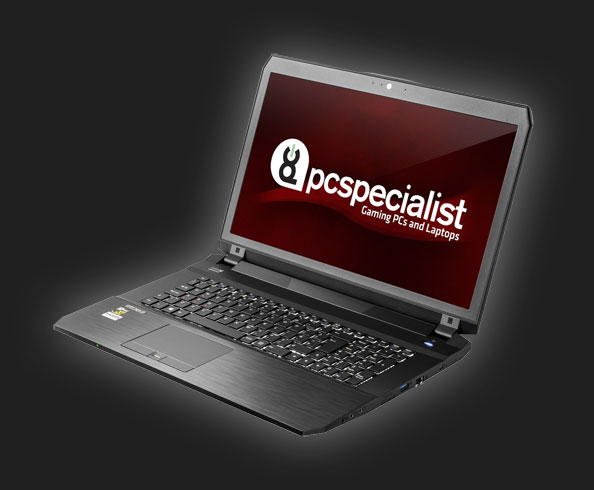 RECORD EVERY ACHIEVEMENT
There's nothing worse than running out of storage and being unable to save your progress or the latest titles, but that is not an issue with the Defiance III BD17. Store games, progress, accomplishments, photos, videos, files and a whole lot more thanks to the incredibly spacious 1TB hard drive and 156GB SSD. With instant access, loading times are reduced further so you can get onto the task at hand.
PRECISION GAMING
The Defiance III BD17 offers precision and accuracy, with glorious detail and much more. Featuring a large 17.3" Full HD IPS LED display, every detail is enhanced whether you are gaming or browsing the web.
Giving you precision and added control, even in lower light situations, the multi-coloured backlit keyboard ensures you always hit the right key.
Featuring three USB 3.1 ports and two USB Type-C ports, you can expand your gaming setup by adding a range of mice, joysticks and much more. The start to the ultimate gaming setup, you'll never be left behind again.
Popular Features
Graphics card - GeForce GTX 1060
17.3 Inch Screen size
Processor - Intel Core i7 7700HQ
RAM - 8 GB
Hard Drive - 1 TB
Screen Resolution - 1920 x 1080
VR Ready - VR Ready
Operating System - Windows 10
Battery Life - 4 Hours
Back Lit Keyboard
Warranty - 1 year warranty