Product Information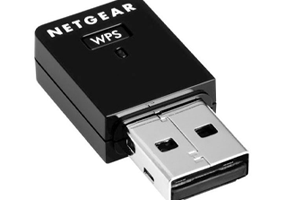 Speedy Connection
The NETGEAR N300 Wireless USB Adapter connects your laptop or desktop computer to a Wireless-N network for faster downloads, voice and music, and online gaming.
Easy setup with the Smart Wizard CD gets you up and running fast, while Push 'N' Connect gives you a secured connection at the push of a button. Compatibility with Wireless-G networks allows hassle-free connection flexiblity.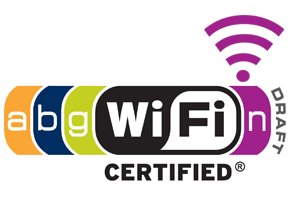 Wireless N Technology
Wireless N is the next generation of high-speed Wi-Fi, capable of delivering the range and capacity to support today's most bandwidth-hungry applications, like streaming HD (High Definition) video, voice and music. Wireless N offers you a greater range, signal strength and wireless speed when compared to that of older Wireless G products. Upgrade your wireless network to the power of N today!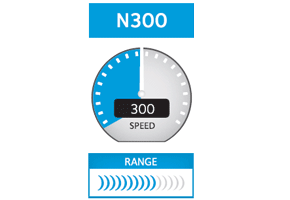 WPS - Push 'N' Connect
Wi-Fi Protected Setup (WPS) is a standard for easy and secure wireless network set up and connections. Netgears's products use the name Push 'n' Connect for WPS. To use WPS, your product must support WPS and be compatible with WPA security. WPS can automatically set up a random network name (SSID) and strong WPA wireless security for wireless routers, access points, computers, adapters, Wi-Fi phones, and other consumer electronics devices.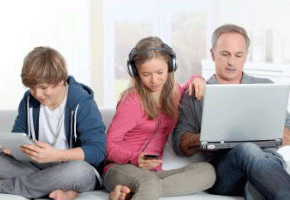 Wi-Fi Life for Your Computers
Older computers can cut the cord – the Ethernet cable. And Windows-based laptops and computers that use Wi-Fi can have a better life with NETGEAR Wi-Fi adapters. Essential for a high-quality Internet connection – Wi-Fi adapters are designed to offer the best connections available.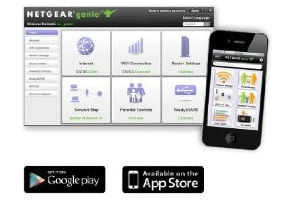 NETGEAR Genie App
NETGEAR Genie makes installation almost effortless. Genie also allows you to easily monitor, connect and control your home network from a PC, Mac, iPhone, iPad or Android device.
Home network manager
Makes any printer AirPrint compatible
Find and play media files in your network
EZ mobile connect - Scan QR code to connect
Ultra-fast file transfer across devices in your home network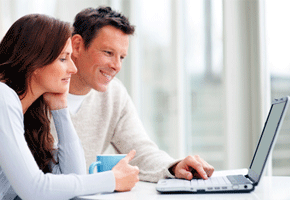 USB Adapter
A Wireless N USB adapter is the prefect peripheral for adding or upgrading a PC, Laptop or even a Macbook. Using the computers built-in USB port, a wireless N USB adapter can help eliminate the need for a network cable to the router or switch and it is the easiest way to install wireless connectivity without having to use additional tools or even open up the computer
Innovative mini design - perfect for mobility
Connect Windows & Mac based laptops to WiFi hotspots
Works with any standard Wi-Fi router or modem router/gateway
Backward compatible with Wireless-G