Product Information

Microsoft hardware provides a complete, innovative and affordable range of technological products, such as computer accessories that increase both functionality and creativity, check out this wireless keyboard & mouse bundle - Great for either work or home.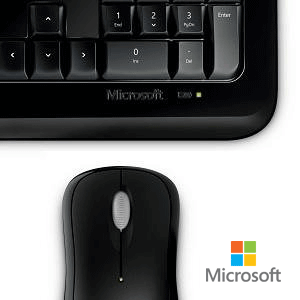 DESIGNED FOR COMFORT & PORTABILITY
This mobile and compact keyboard complete with numerical keyboard is ideal for your home or business, what's more, the bundled wireless mouse completes the set keeping you productive and at your best.
Secured connection, reliable performance control and convenience are at your fingertips with this compact keyboard and reliable mouse. The strong and secured wireless signal allows you to choose where you want to work - just load batteries, plug in the transceiver, and start typing.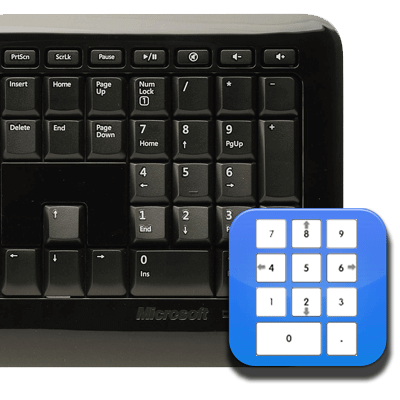 NUMERICAL KEYPAD
The integrated numerical Keypad allows users to type numbers into spreadsheets and other applications quickly and easily. The full-size concave keys improve speed and accuracy by making it easier to locate and press the numbers you are looking for. The built-in tilt provides added comfort which helps reduce wrist strain after a long working day.

WIRELESS MOUSE
Carry this compact wireless mouse, and use it just about anywhere, even on your living room carpeT. Relaxing on the couch or giving a boardroom presentation? Roam up to 15 feet away, and retain reliable wireless control of your computer. Plus, when it's time to pack up and go, you'll hardly notice the tiny transceiver. Keep it plugged into your computer's USB port, or tuck it into the underside of the mouse for travel.

Keyboard & Mouse Bundle
Connectivity Technology: Wireless
Interface: USB
Colour: Black
System / OS Certified: XP/Vista/7/8/8.1
10m wirless range