Product Information
PACKED WITH POWER
The electriQ Universal Laptop power bank has an impressive 30,000mAh battery capacity. Enough power to give the average laptop a full charge 2-3 times.
COMPATIBLE WITH 99% OF LAPTOPS
This unique power bank comes complete with 17 adapters, so no matter what brand your laptop is the power bank has an adapter to fit.
Simply select the adapter which fits your laptop and use the supplied extension lead to connect the power bank to your laptop.
The power bank has variable charging outputs of 12V, 16V and 20V. Use the button on the power bank to choose which voltage suits your laptop.
• In the unlikely case that your laptop is not compatible with any of the supplied adapters we will try our best to source the perfect fit for you.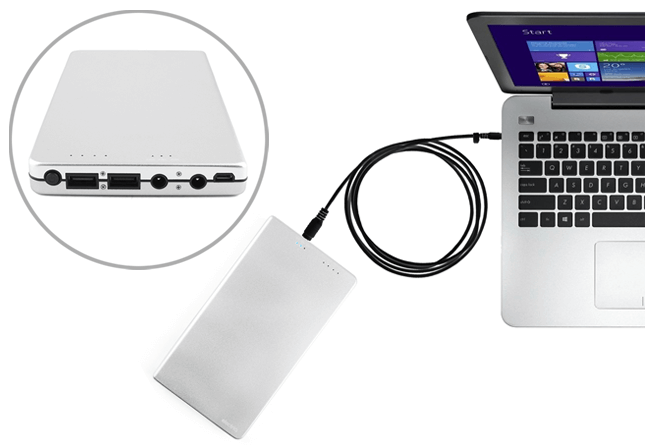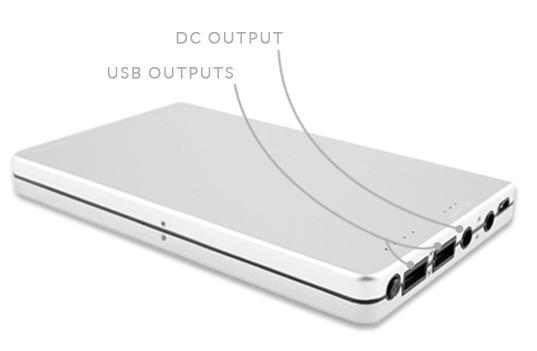 MULTI COMPATIBLE
This nifty power bank features two USB ports, so you could charge any USB device from your smartphone, tablet, and camera, to your GPS, drone or game controller.
With plenty of juice to go around the power bank can simultaneously charge two USB devices as well as your laptop. You may not get enough power for a full laptop charge this way, depending on your laptops specification but you'll still get a good boost.
CHARGE ON THE GO
The slim, lightweight design of the power bank gives it great portability. Tuck the power bank neatly in your bag and charge your laptop and devices anywhere.
The power bank has LED indicators to show you how much power it has remaining, so you'll know exactly when you need to re-charge it before leaving home.
DIMENSIONS: H1.7 x W19.7 x D10.7 cm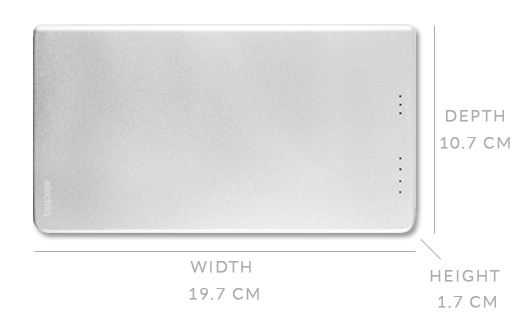 Features:
Charge any USB device eg. Tablet, Phone, GPS, Drone, Game controller
Enough power to charge your laptop 2-3 times
Charge both your laptop and USB devices simultaneously
Holds an impressive 30,000mAh of charge
Compatible with almost all laptops with interchangeable nibs
Variable charging output at 12V, 16V or 20V
Power bank easily charged via USB
Sleek aluminium casing with power LED light indicators
Light and compact, highly portable

Why choose us?
We've won awards for our products

We use the same factories as bigger brands

We offer hassle-free warranty

We have top notch customer service