Product Information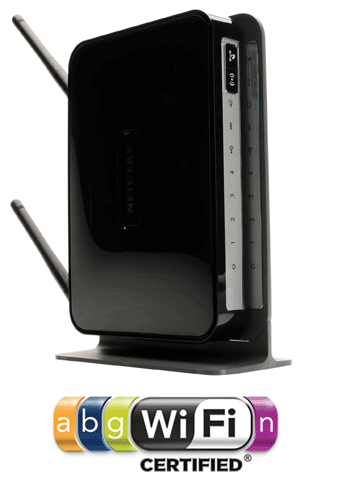 Dependable Connection
As wireless internet is now the industry standard for the delivery of connectivity to the World Wide Web, it stands to reason that you would go for the most dependable router to ensure that your network stays fresh. Luckily, with the NETGEAR DGN2200 Wireless ADSL2+ modem router, you get a perfect offering for both professional and personal internet use.
Delivering Wireless-N speed for greater transfer rates and a better range, the DGN2200 allows for simultaneous downloads, voice and music transfers as well as strong, reliable online gaming. Coming with a built-in DSL modem, it is compatible with major DSL internet service providers.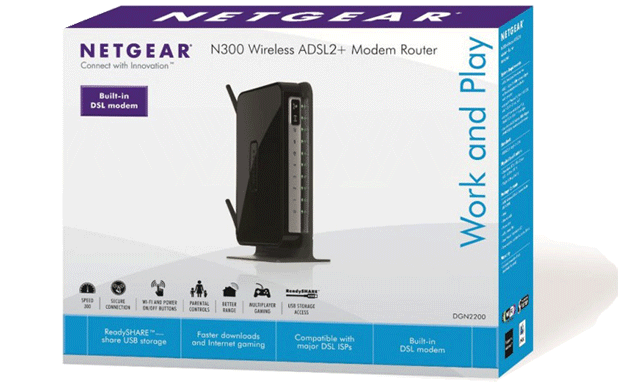 Safe & Secure
In order to promote safety among users, the NETGEAR DGN2200 blocks unsafe internet content and applications and gives buyers access to a wide range of flexible and customisable settings through a web-based interface. For families, it also comes complete with live parental controls powered by OpenDNS.
The Gamers Choice
A built-in broadband usage meter allows people to accurately measure internet traffic and can be paired with customised alerts. However, the DGN2200 is also able to prevent denial-of-service (DOS) attacks, while also coming with IDS: intrusion detection and prevention. For personal protection within the network, there is also Wi-Fi protected access (WPA2-PSK, WPA-PSK) and WEP. Users can also establish a dedicated network for guests with restricted access, meaning you don't have to share your own security password. .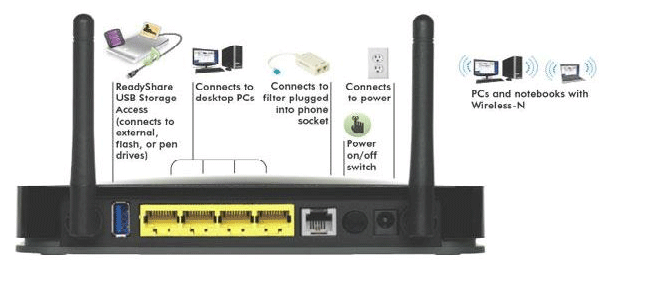 Smart & Compact
Weighing a meagre 300g, it is certainly not bulky, though does come complete with plenty of space for direct connections. Despite having two aerials and the necessary power port, there are also no fewer than four Ethernet inputs, a USB port and a modem RJ-11 port to ensure that the DGN2200 can fit into absolutely any network set-up.
Wireless-N Router with built-in ADSL2+ Modem
WiFi on/off switch to turn off wireless signals
Easy setup with Smart Wizard Installation CD
Push 'N' Connect using Wi-Fi Protected Setup (WPS)
Use with RangeMax Wireless-N Adapters and boost your performance and range