Product Information
Grade A3
Average condition with signs of wear and tear
Generic box, handset only
No charger included
Sim free & unlocked to all networks
12 months warranty
Key Features:
Unlocked & SIM free
4G Ready for the fastest network speeds
Ultra-sharp 16 megapixel front & rear cameras
5.2" FHD 1080p Corning® Gorilla® Glass display
Super-fast octa-core processor & 3GB RAM
Android 6.0 Marshmallow OS
32GB Storage & 2TB micro SD card slot
Made to evolve & get to know you better over time
Analyses you & adapts sound to suit your ears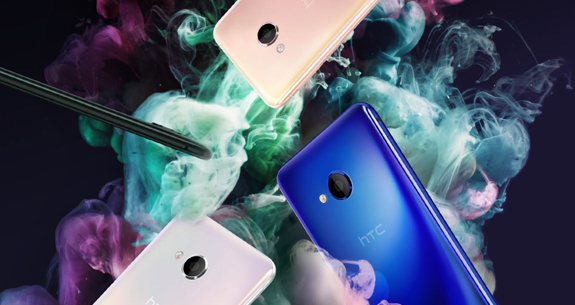 THE HTC U PLAY, FOR THE PLAYFUL U
The sophisticated 5.2" HTC U Play sits beautifully in your hand with its new and unique liquid like surface. Designed to be the perfect companion the HTC U Play listens to you, captures the best you, and learns from you. Evolving and getting to know you better each day to deliver a personalised user experience.
SOPHISTICATED DESIGN
This playful phone has an all new contoured design. The phone is stunningly symmetrical, transforming light as you turn it. HTC achieved beauty like this by bonding colour to glass in multiple layers to reflect light and add brilliance and depth from every angle.
Glass has been moulded around every edge to mimic the natural surface tension of liquid, bending the surface to create a perfect fusion of metal and glass. To top it off the display has Corning® Gorilla® Glass, making it ultra-durable and scratch resistant. You can rest assured the HTC U Play has a quality build that's sure to impress.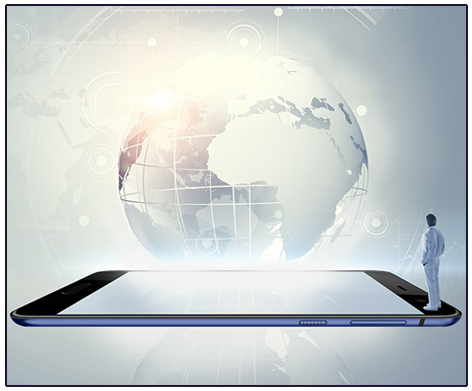 LEARNS FROM YOU
With HTC Sense Companion this beautiful phone is always learning from you and your daily activity. It can make helpful suggestions such as setting off for work earlier if snow is forecast, dressing warmer on cold days, reminding you to pack a power bank for long upcoming trips and even recommending a restaurant when you're away.
With built-in voice recognition the HTC U Play is able to recognise your voice and respond. Just say the word to unlock your phone, take or reject calls, snooze alarms, send messages and even begin hands-free navigation.
BEAUTIFUL INSIDE & OUT
Made with an octa-core and 3GB of RAM the HTC U Play is super-fast, delivering you a smooth and responsive experience.
With 32GB of storage there's no struggle for space, save all your photos, videos and music with ease. There's always the option to expand your phone memory up to 2TB via microSD.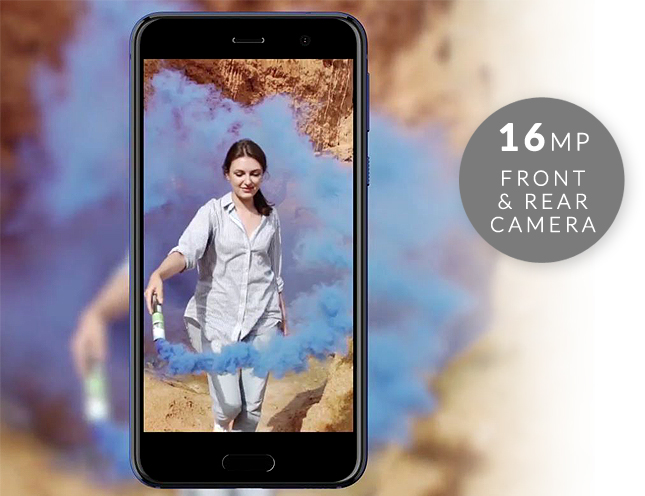 LISTENS TO YOU
The HTC U Play has HTC USonic which analyses your inner ears with a sonic pulse. Everyone's inner ear is different just like a finger print. By analysing your ear audio can be adapted to suit your hearing perfectly, showing you details you were previously missing out on.
CAPTURES YOU
HTC U Play can add the wow factor to your photos and videos with its impressive front and rear 16 megapixel cameras and their impressive features. Optical image stabilisation delivers twice the shutter time with less blur so you can capture a moment before it passes. Auto HDR makes back-lit or low-light shots easier, giving better clarity.
Take a truly stunning selfie with the front facing camera. Choose between high resolution 16 megapixel mode and UltraPixel mode that's four times more sensitive to light.