Product Information
GRADE A1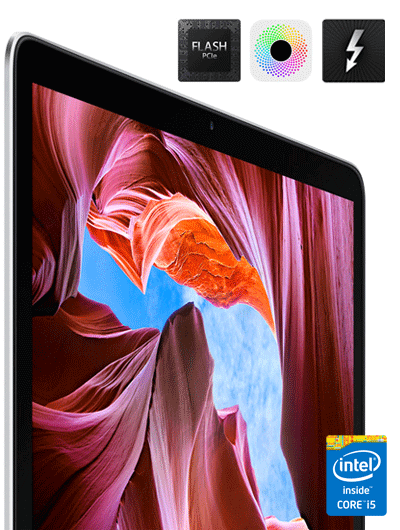 A spectacular display is just the beginning.
A groundbreaking Retina display. A new force-sensing trackpad. All-flash architecture. Powerful Intel processing. Together, these features take the laptop to a new level of performance. And it will do the same for you in everything you create.
The very definition of power.
With its unbelievably sharp display, advanced Intel processing, high-performance graphics, PCIe-based flash storage and Thunderbolt 2, The MacBook Pro with Retina display is ready for any task you bring to it. So whatever you can imagine, you can create.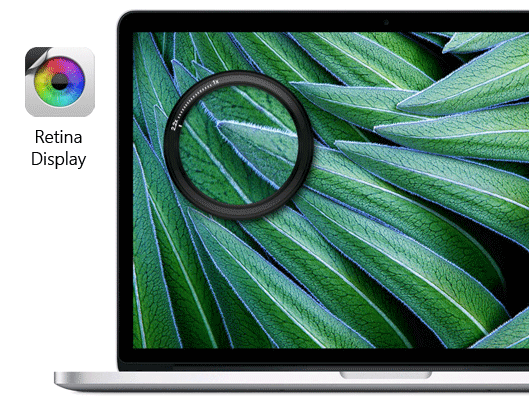 Retina Display
When you pack so many pixels into a display — over four million to be precise — the results are positively stunning. The pixel density is so high, your eyes can't discern individual pixels. Images take on a new level of realism. A spectacular 2560x1600 resolution lets you see more of your high-resolution images with pixel-for-pixel accuracy. And text is so sharp, you'll feel like you're reading email, web pages and documents on a printed page.
The Retina display reduces glare while maintaining incredible colour and quality. Its high contrast ratio results in blacker blacks and whiter whites. And everything in between is rich and vibrant. IPS technology gives you a wide, 178-degree view of everything on the screen, so you'll see the difference at practically any angle. And you're going to love what you see.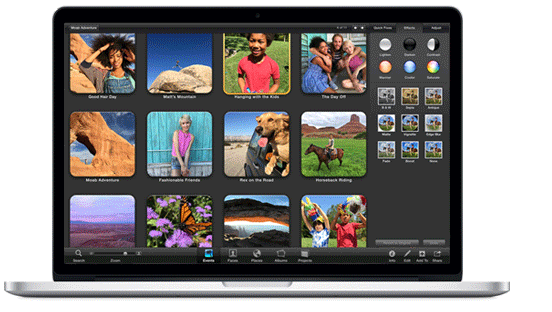 With the fifth-generation dual-core Intel Core i5 processor, the 13 inch MacBook Pro with Retina display lets you take your most performance-hungry apps on the road.
The 13 inch MacBook Pro with Retina display features Intel Iris Graphics 6100 to handle both everyday tasks and graphics-intensive creative apps. Scroll through large photo albums with ease. Play games with amazing detail. Even connect an external display or two. It's just another way this 13 inch MacBook Pro is small on size but big on performance.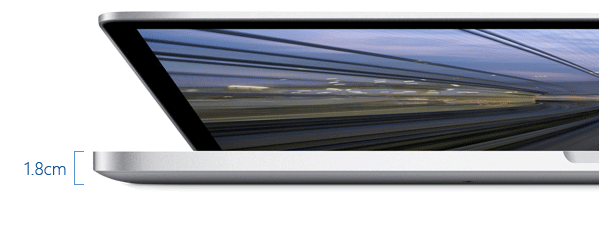 Thanks to the super-fast read and write performance of flash storage, you'll notice a difference in whatever you do. Starting up is really fast, apps launch quickly, and navigating the desktop feels fluid and responsive.
Thunderbolt 2 provides up to 20 Gbps of bandwidth to each external device. So you're more than ready for the next generation of high-performance peripherals and displays.
For something so thin and light, the sound is huge. And with a wide dynamic range, optimal balance and a crisp, expressive quality, these speakers might sound too good to be true.

A2 Refurbished Grading
Products are in good condition
Minor cosmetic markings & minimal use
Accessories are not included
What's In The Box