Product Information
A1 Refurbished
A1 are open boxed units which have been returned usually due to being unwanted. The units may have at very worst case have very faint minor /non-permanent blemishes. All units then undergo a full 25-point inspection by our experienced tech team ensuring they are in full working order. Once all relevant checks have been complete the units are then securely repacked ready to be resold. Please note although we can't guarantee that these units are still in their original boxes with all their original accessories we can confirm that on average 85% of our stock is still in its original packaging.
Ultra-portable and incredibly affordable, the HP Pavilion x2 transforms from a tablet to a notebook in a snap. With the power of Windows 8.1 you need for work, and the tablet you want to stay entertained, it goes with you everywhere at a price that's just right.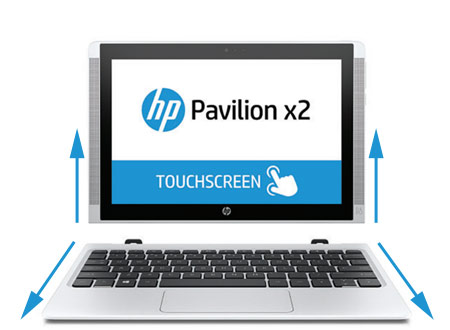 Travels like a tablet. Works like a laptop.
Redesigned with you in mind, the colourful HP Pavilion keeps getting better. HP's best-selling notebook is now more powerful so you can watch more, play more, and store more, all in style. Colourful inside and out and with a new gradient-design around the keyboard, you'll be sure to make an impression wherever you take it.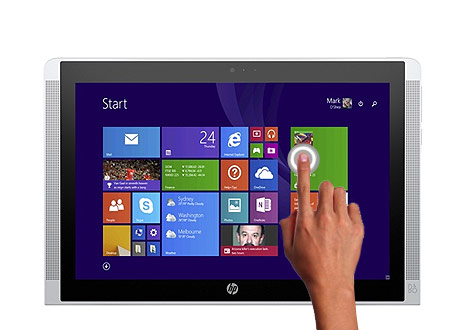 IPS Touchscreen
HP have upped the processing power with the latest technology so you can experience truly impressive speeds and performance even when multi-tasking.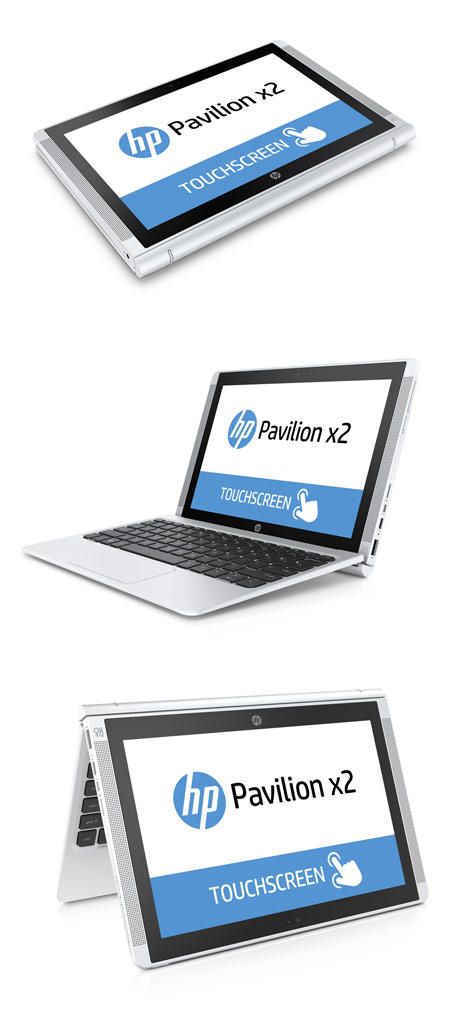 Ultra-portable design
With up to 2 TB of storage and increased memory, you'll be able to quickly move between multiple apps and easily store your expanding entertainment library.
Keyboard for built-in comfort
Type comfortably with tactility of a real keyboard without compromising size
Adjustable stand
Easily adjust the stand of your PC that is optimized for the most common viewing angles.
Fanless design
Say goodbye to whirring fans. Your PC can run cool and quiet, with no noisy hardware or unsightly vents, thanks to an innovative design that eliminates the fan.