Product Information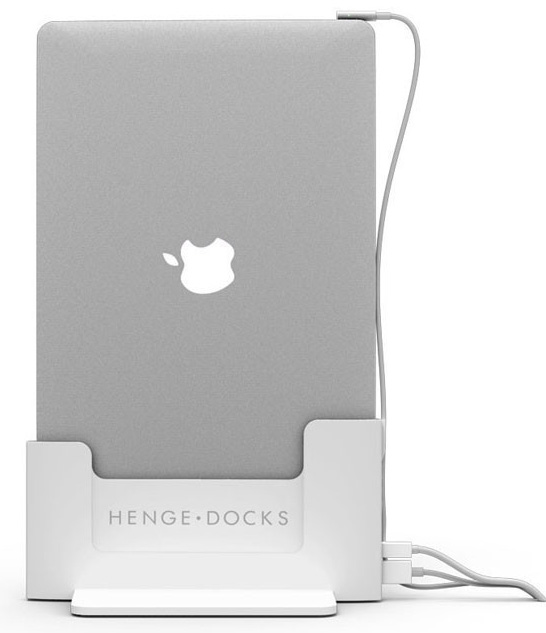 Ever wondered why you can't have just one device that acts as a laptop, desktop and home cinema system?
Now you can thanks to the Henge Vertical Docking Station.
Not only does it make your MacBook Air into a full home entertainment system, it also frees up the space once filled with your bulky desktop PC and gets rid of all those messy, annoying wires as well!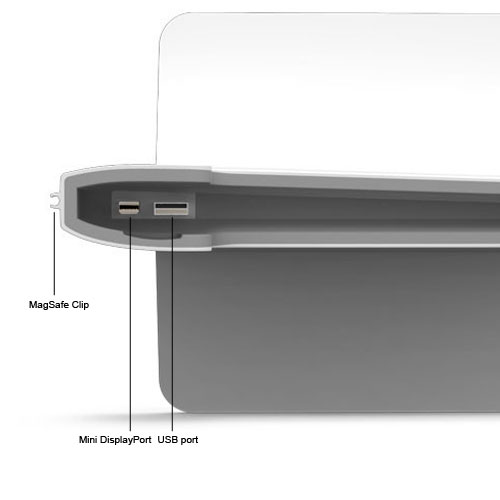 Connected in 2 seconds
There's no fiddly set up either, simply connect the dock to your TV, monitor or other accessory, slide in your MacBook and you are ready to go.
You don't even have to set the dock up before you use it for the first time.
When it comes to taking your MacBook away to use as a laptop or elsewhere, simply lift it out of the dock and you can be on your way. It really is that simple.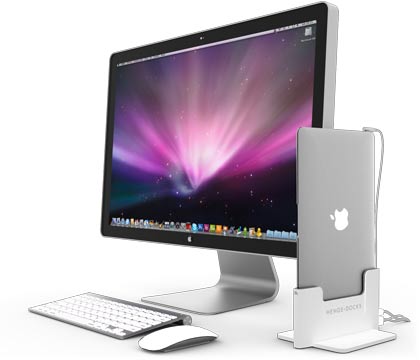 Designed to look good
The modern design will look tidy wherever you put it and is slender enough to be able to stand it in the smallest of spaces and out of the way.
It holds your MacBook Air in an upright position, connecting to the integrated ports at the base automatically. It also features a MagSafe charger clip which holds your power cable out of the way and hidden at the back of the dock. No more worrying about messy looking stray wires.
The rubberised cradle keeps your precious laptop safe, secure and free from damage and the light and portable design means you can easily move the dock around the home and office.