Product Information
A1 Refurbished
A1 are open boxed units which have been returned usually due to being unwanted. The units may have at very worst case have very faint minor /non-permanent blemishes. All units then undergo a full 25-point inspection by our experienced tech team ensuring they are in full working order. Once all relevant checks have been complete the units are then securely repacked ready to be resold. Please note although we can't guarantee that these units are still in their original boxes with all their original accessories we can confirm that on average 85% of our stock is still in its original packaging.
GRADE A1 - As new but box opened
If you're looking for a stylish entertainment all-rounder then you'll be blown away by, the HP Pavilion 17 has been built as a multimedia powerhouse, and it doesn't disappoint!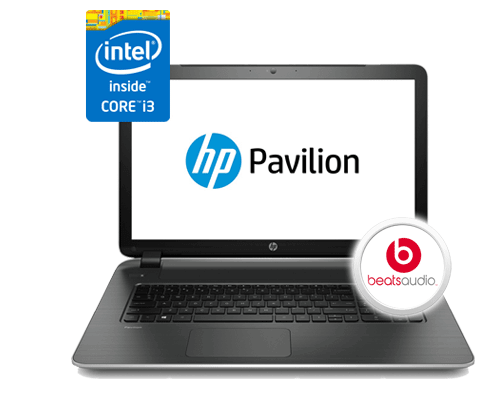 Browse on the big screen
HP are renowned for their expertise in crafting effective entertainment laptops, and the Pavilion 17 is no exception. With its large 17.3 inch LED Screen, this laptop looks good whether it's switched on or off, and offers the perfect canvas for all your favourite movies, games and TV shows. With integrated audio from BEATS, your multimedia has never sounded so good, on top of that; advanced 5th Gen Intel HD 5500 graphics brings images to life right before your eyes.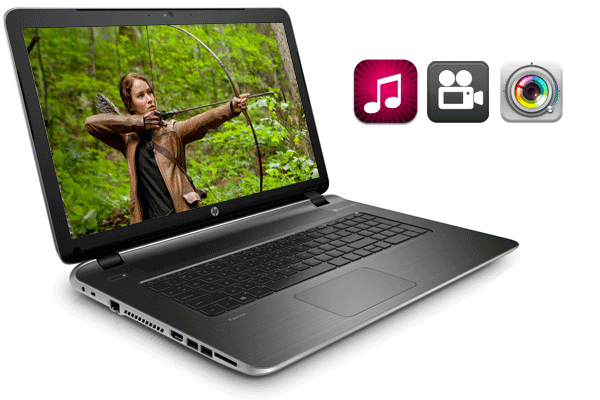 The speed you need
The list of features doesn't stop there either; this laptop is crammed full of the latest technology, including the latest Intel Core i3 processor to guide you through your daily tasks with ease, combine this with stacks of RAM and you can breeze through multiple applications and web pages without a glitch - even whilst downloading a movie.
A huge 1TB hard drive is included with the HP Pavilion 17, giving enough storage for up to 140,000 digital photos, 180,000 MP3s, 230+ hours of standard video or up to 150 hours of HD video making this laptop perfect for those hoarders out there.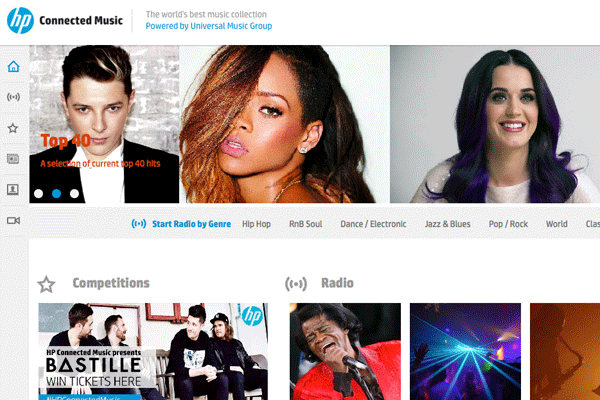 Get connected
Sync photos across your PC, smartphone and tablet with HP Connected Photo. Print photos and make memories more vivid on your Windows 8.1 and Android devices when you crop, rotate, add captions and more. Store and order prints on Snapfish and share them with friends and family through your social networks.
HP Connected Music
Get access to unlimited listening of radio playlists for 12 months. Enjoy the latest songs of your favorite music styles, ad-free, and get a chance to win concert tickets and experiences with your preferred artist
Take control of your entertainment world with a laptop that does just about everything, and get your hands on a HP Pavilion 17!