Product Information
A1 Refurbished
A1 are open boxed units which have been returned usually due to being unwanted. The units may have at very worst case have very faint minor /non-permanent blemishes. All units then undergo a full 25-point inspection by our experienced tech team ensuring they are in full working order. Once all relevant checks have been complete the units are then securely repacked ready to be resold. Please note although we can't guarantee that these units are still in their original boxes with all their original accessories we can confirm that on average 85% of our stock is still in its original packaging.
GRADE A1 - As new but box opened
The perfect choice for multitaskers, this Asus laptop is brilliant for optimizing and speeding up everyday computing, media, and entertainment, encased in a classic and sleek design.
If you work with several programs running at the same time, or are the tab-happy type that has multiple web pages open for web-surfing and Facebook-ing…and clothes shopping, and tweeting, and video streaming, then this laptop is for you!
With a fantastic 6GBs worth of memory and a powerful core processor from Intel, you'll be able to switch from program to program effortlessly without the laptop lagging behind or waiting ages for a new website to load!
The 15.6 inch HD screen and fantastic audio, means you can have the cinema experience straight from your lap – perfect for long journeys or taking on holiday!
And if you get interrupted during your movie or work and have to shut the laptop then don't worry – this beauty only takes 2 seconds to fire up from sleep mode, so that you can carry on with what you were doing within seconds!
As if this wasn't good enough already, a generous 750GB of storage space means you can take a lot of your media with you, so that no matter where you are, you can still watch your favourite movies and listen to your music, whilst other programs are running - perfect for those long nights in the library or working on the go.
To round it all off, the X555LA runs on Windows 8.1 that comes with its own set of features to help you to be entertained and more productive on your laptop! This particular laptop has the 64 bit version of Windows – this simply means it works even faster and can handle more apps at the same time!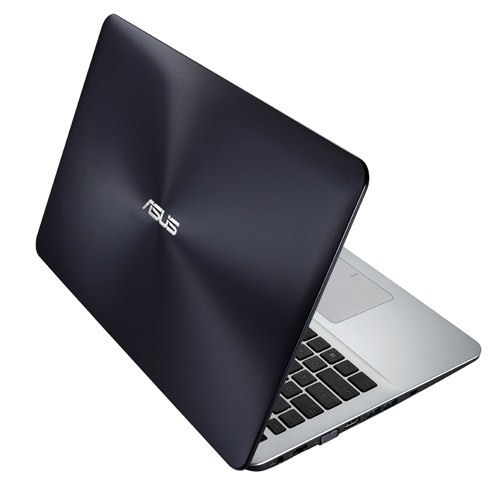 Built to work faster, run smoothly, and multitask several programmes and windows at once, this Asus laptop will not fail to exceed your expectations!
Screen size - 15.6 in - 1366 x 768
Processor - Intel Core i7 4510U - 2 GHz
RAM: 6 GB - We have great deals on memory upgrades, if you need more Ram please call our sales team on 0871 971 0005
Hard Drive - 750 GB
Operating System - Windows 8.1
Optical Drive - DVD Super Multi
Warranty - 1 year warranty
Enabling yourself to get more done at the same time without chancing any slowdowns.