Product Information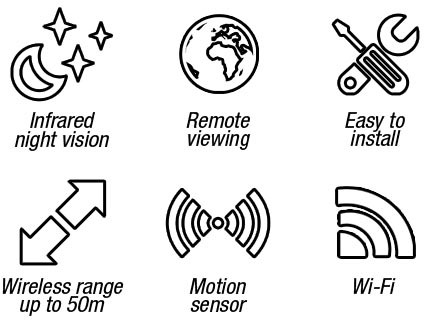 The electriQ security camera provides eyes and ears in your garden or anywhere on your property to produce added peace of mind.
With 24-hour coverage and motion detection technology, this CCTV camera delivers the perfect security solution without any difficult set up. Simply plug in and play for an instant improvement in your home security.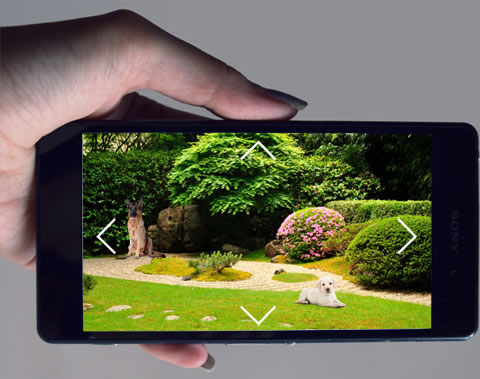 Easy Monitoring
Monitor what is happening on your property while you are away, or even while you are inside. Using this camera's dedicated smartphone app, you can quickly and easily take a look at what is happening at your home or business using the live stream feature. Control the viewing angle and direction of your camera by simply moving your finger across your phone's screen to find the perfect view or to take a closer look if something catches your eye.
Useful Alerts
The electriQ outdoor security camera delivers alerts directly to your smartphone whenever movement is detected. Whether you are at home, at work or abroad, this instant alert lets you take action by checking on your property with the dedicated app.
This motion detection technology works throughout the day and night to provide a constant guard against trespassing and potential break-ins.

Night Vision
When it comes to lower light environments and dark nights, this camera will automatically switch to night vision so you can see more details, despite the low visibility. Using the 22 built in infrared LED lights, the camera provides a viewing distance much greater than you could see yourself.
Convenient Design
This camera's wireless connectivity means it can be mounted almost anywhere around the home. With a weatherproof design, your home will have that extra level of security at all times throughout the year.
The MicroSD card slot makes this camera the perfect solution for anyone, whether you are adding to a current CCTV system or adding a single camera to help protect your home. There is no need for a DVR as any footage is recorded straight onto a MicroSD card which means it can easily be viewed and shared.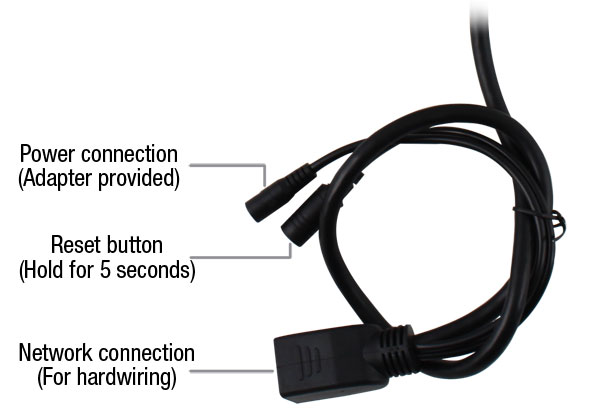 Easy Installation
With a plug in and play set up, securing your property with this CCTV camera is quick and easy. Find the perfect mounting position to provide a wide view of your property, plug it in to the power and then connect to your network using the provided network cable or Wi-Fi antenna and you are ready to go.
Features
Wi-Fi CCTV security camera for use inside or outside
Easy installation
Viewing angle: 60°
Wireless range: 50m
Remote viewing on smartphone or tablet - Android and iOS compatible
Records onto MicroSD card (not included)
Weatherproof
3x Optical zoom
Infrared night vision: up to 20m
Motion sensor
Pan & tilt: 355 ° Horizontal, 90° Vertical
In the Box
1 x IQ-31FX Outdoor camera
1 x Wi-Fi antenna
1 x Power cable
1 x Network cable
4 x Mounting screws and wall plugs
1 x Software CD

View our setup guide