Product Information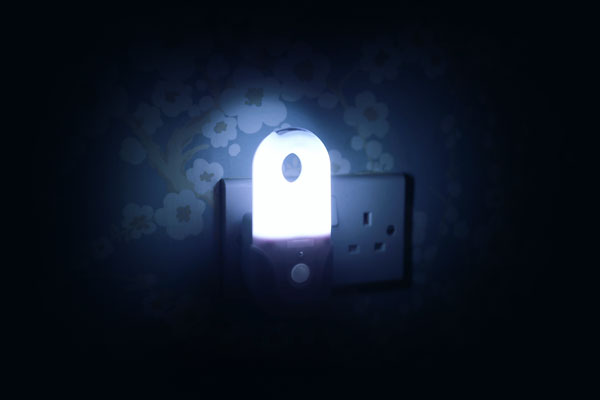 Are you worried about your kids' fears of the dark, or your elderly relatives tripping and falling as they walk in the night?
Introducing the 3 in 1 Safety Light from electriQ - the answer to your problems.
ADD A LITTLE LIGHT
Perfect for almost any room in the house, this light offers three different but practical uses in the home.
Great for your children's bedroom, you can use it as a constant night light to scare away those fears of the dark.
If you are worried about your elderly relatives tripping and falling the night, set it to motion sensor mode for it to turn on automatically when movement is detected.
Grab the light and switch it to torch mode in the event of a power cut, or if you are searching for something in the dark.
NIGHT LIGHT
Provides a gentle, ambient glow. Ideal for the kids' bedroom to scare those monsters back under the bed.
SAFETY LIGHT
Provides the same light as the night light mode. Senses movement up to 4m away and delivers light for up to 30 seconds. Perfect for elderly people, reducing the risk of trips in the night.
TORCH
A bright white light is produced by three LEDs at the top of the light. Quickly and easily lift the light from its holder if you hear something go bump in the night.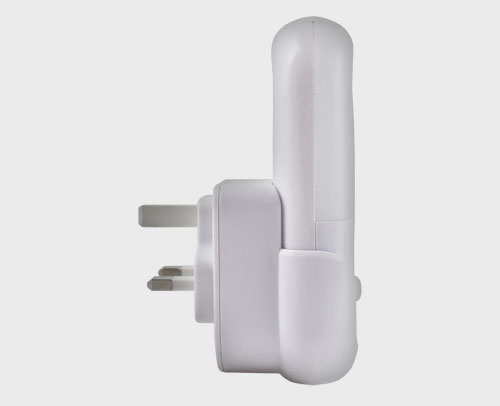 HOW IT WORKS
The night light fits a standard plug socket. The light is charged via electromagnetic induction which makes removing quick and easy, without getting in a tangle with cables.
Quickly switch between the different modes using the sliding switch on the back of the removable light.
If your plug is out of the way, simply charge the light in the holder throughout the day and when it gets dark, take it out and place it wherever it is needed. Enjoy up to 5 hours of torch light from a single charge.
Features:
Convenient wireless charging LED light with integrated motion sensor
Automatic motion sensor and auto shut-off after 30 seconds
Multi-functional light, can also be used as a torch
4-5 hours torch light time from a single charge
Can be widely used in children rooms, bedrooms and corridors
11-12 hours charging time to full
Sensor distance of 3-4 metres
Induction (wireless) charging
Portable torch design
5 LED sensor light
3 LED torch light
Size: 13 x 6 x 6 cm
Auto/On/Off function