Product Information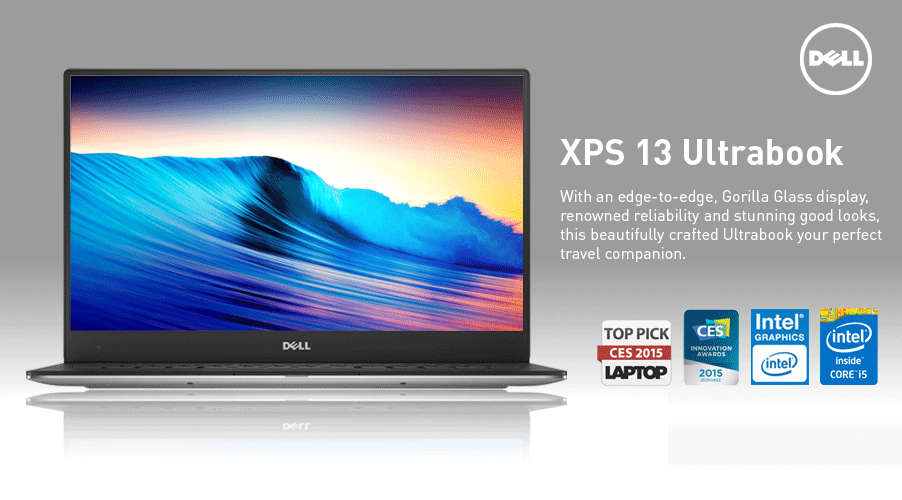 The new XPS 13 Ultrabook from Dell is packed full of features with marathon battery life, incredible bright display and the power to allow you to do serious multi-tasking, without glitches.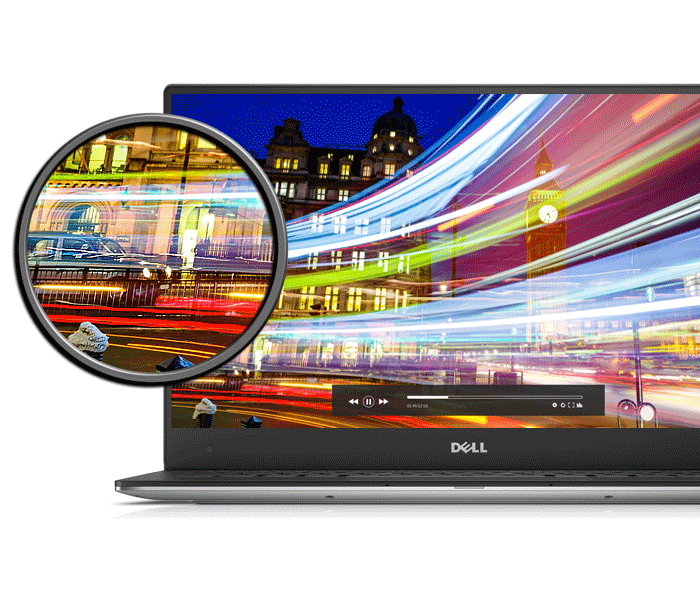 Jaw dropping visuals
The XPS 13 combines jaw-dropping resolution and vibrant colour in a compact yet 13.3 inch widescreen display. The Full HD resolution that offers finer details, lines and edges that's a joy for the eye to behold. Its crisp, sharp detail and rich colour is perfect for editing photos and graphic design.
Stunning brightness and wide viewing angles make it easy to share your display and lets you see images the way they were meant to be seen.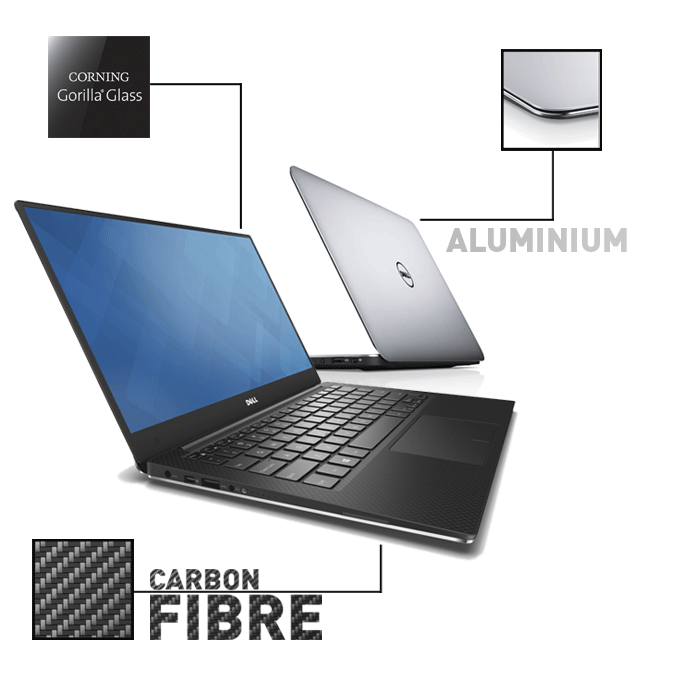 Perfectly crafted
Moulded with precision from a single block of aluminium and carbon fibre, the XPS 13 Ultrabook maximizes strength and minimizes weight with premium materials.
The edge-to-edge Corning Gorilla Glass display resists damage from scratches, drops and bumps while the carbon fibre body is as strong as aluminium, but lighter and cooler to the touch.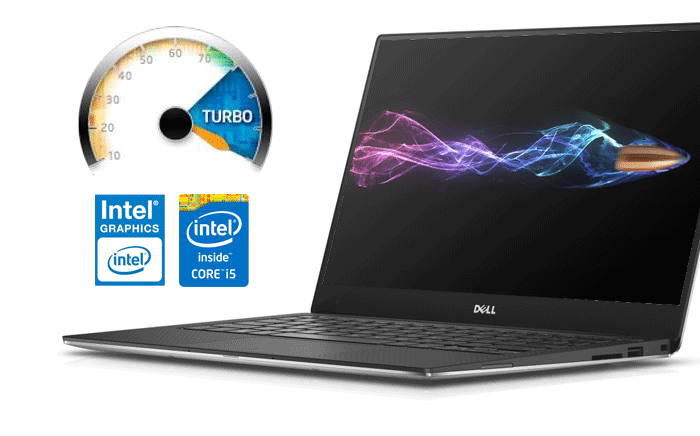 Faster than a speeding bullet
with the brand new 5th Generation Intel Core i5 processor and highly advanced Intel HD 5500 graphics, The new XPS 13 Ultrabook is up to 63% faster and provides 68% more graphics performance than the previous generation model.
Boot up in seconds
Get started quickly with whatever your day brings. Boot in as little as 7 seconds and resume in less than 2 seconds from sleep mode. This is thanks to the integrated solid-state drive and Intel Rapid Start Technology which combine to run multiple applications and experience movies, videos, games and other media seamlessly.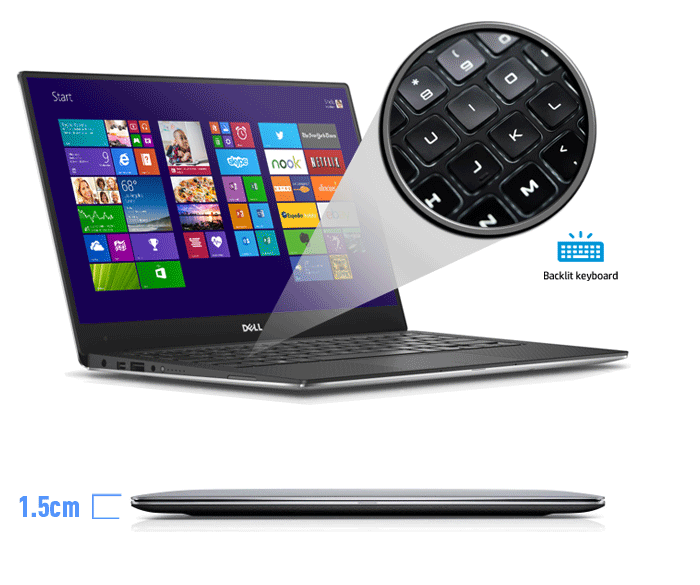 Work all day long
The super-sleek XPS 13 Ultrabook is designed to save you time and keep you going for longer. Delivering up to a staggering 12 hours of battery life, you can be sure that you won't be cut short of juice when you're out and about. On top of that, the fully integrated backlit keyboard lets you work and play into the night!
Offering a fluid blend of performance, reliability and of course, amazing good looks, the Dell XPS 13 Ultrabook is designed from beginning to end to give you a solid all-round computing experience that will definitely turn heads.

Intel Core i5-5200U (2.2GHz/2.7GHz/3MB)
8GB DDR3 RAM
256GB SSD
13.3 inch Full HD Screen
Windows 8.1 Pro OS
Intel HD 5550 GPU
Backlit Keyboard
12 Hours Battery