Product Information
This renovated Asus desktop packs a punch with a quad-core i5 Intel processor and a 8GB of memory. With Intel® Turbo Boost Technology 2.0 and dedicated graphics from NVIDIA, there's no reason you can't optimise your gaming and movie-watching experience with this PC.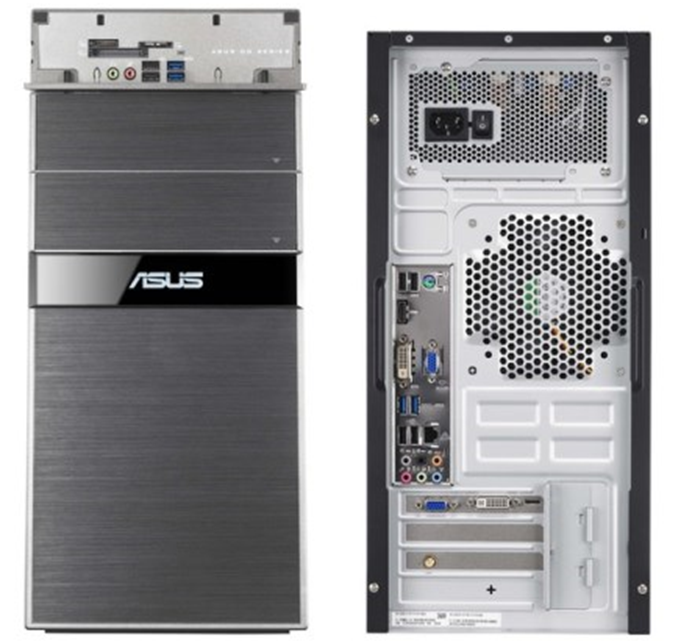 With 1TB of storage, you can keep games, music and movies on this desktop with no problem. 8GB of RAM will maximise your productivity with a memory that can handle heavy entertainment and multitasking
For maximum immersion, the NVIDIA GeForce GTX 560Ti graphics delivers stunning, lag-free visuals, so that fast-moving FPS games and high speed car chases in movies get the detail and quality they need.
With Intel® Quick Sync Video Technology, crafting, altering and uploading your videos become easy and quick with this desktop. When it comes to watching movies, this desktop delivers the ultimate cinematic experience with a Blu-ray disc drive so that you can experience films on an entirely new level.
Throughout all this, the desktop keeps its cool with a modern aluminium tilted design that allows cool air to enter the desktop from below. This reduces over-heating so that you can keep watching, gaming and working for longer.
Processor – Core i5-3550 3.7GHz
RAM – 8GB
We have great deals on memory upgrades, if you need more RAM please call our sales team on 0871 971 0005
Hard Drive – 1TB
Operating system – Windows 7
Optical Drive – BluRay combo
Graphics – NVIDIA GeForce GTX 560Ti