Product Information
A1 Refurbished
A1 are open boxed units which have been returned usually due to being unwanted. The units may have at very worst case have very faint minor /non-permanent blemishes. All units then undergo a full 25-point inspection by our experienced tech team ensuring they are in full working order. Once all relevant checks have been complete the units are then securely repacked ready to be resold. Please note although we can't guarantee that these units are still in their original boxes with all their original accessories we can confirm that on average 85% of our stock is still in its original packaging.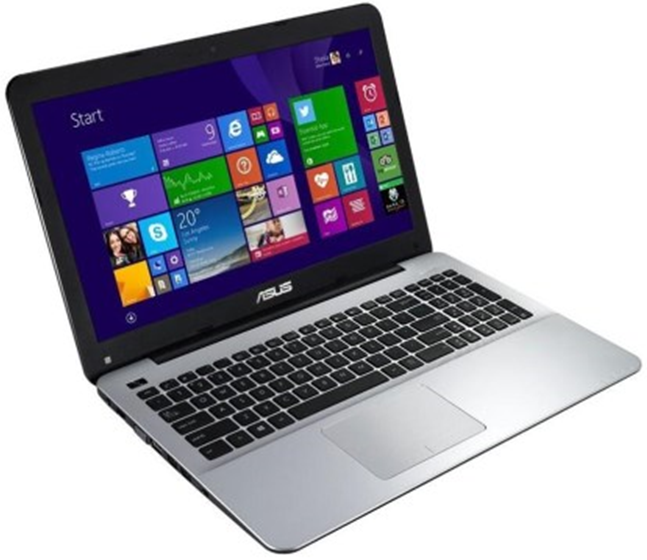 Work, play, or connect, this X555LD laptop from Asus is designed for versatility, and executes this perfectly! With a powerful Intel core i5 processor, 4GB RAM, and a massive 1TB of storage, you'll be able to work smoothly, quickly, and efficiently across several tasks, programmes, and media with no fuss!
Stunning visuals
The 15.6 inch screen has a stunning full HD resolution. View pictures, videos, and documents in a completely new way and, combined with the incredible sound system from sonic master, you can have the cinematic experience straight for your lap which is great for part-time gamers and movie marathons!
Stacks of storage
The real treat about this laptop is that is has a whopping 1TB of storage! So alongside your installed programmes you can take your favourite movies and music with you wherever you go! Perfect for taking on holiday, long nights in the library, and working on the go!
Port-able
If you decide to take more movies with you on an external hard drive, then you're in luck! With 3 USB ports you can have your external hard drive or memory stick plugged in and still have room for your mouse!
Masses of might and memory
The ultimate brainiac, this processor from Intel is fantastic for those of you who like to have several apps, programmes, and windows open at the same time! Combined with a fantastic amount of memory, this mighty laptop is capable of handling multiple processes at once, so that you can smoothly watch, work, and connect all at the same time!
Comfortable
And this laptop does everything to ensure you can do this for as long as you want! With an ergonomic all-in-one keyboard with nicely spaced out keys, its design is ideal for longer document typing or working on a long journey.
Windows 8.1
It's provided with Windows 8.1 that comes with its own array of productive and entertainment features! This particular laptop has the 64 bit version of Windows – this simply means it works even faster and can handle more apps at the same time!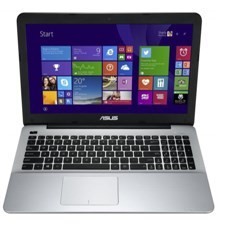 Ensuring quick and reliable computing, this fast and fired-up Asus laptop provides a quality computing experience for both work and entertainment!
Screen size - 15.6 in - 1366 x 768 pixels
Processor - Intel Core i5 4210U - 1.7 GHz
RAM - 4 GB: We have great deals on memory upgrades, if you need more Ram please call our sales team on 0871 971 0005x75
Hard Drive - 1 TB
Operating System - Windows 8.1 (64-Bit)
Optical Drive - DVD Super Multi
Warranty - 1 year warranty