Product Information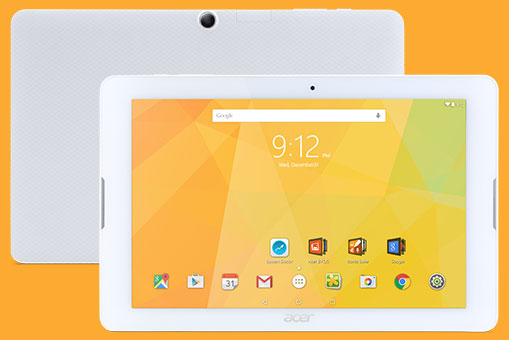 Enter a world of entertainment, productivity and creativity with the 10" Acer Iconia One. This tablet combines a large display with a slim, compact body to deliver a device perfect for the whole family.
Large Display, On-The-Go Design
The Acer Iconia One 10 features a large 10" display which delivers HD resolution video and details. The size of the screen gives you crisp pictures and exposes brilliant details in TV shows and movies.
Despite its large display, the tablet overall is slim and lightweight, making it the perfect travel companion. Slip it into your bag for those long train journeys or take it on holiday to enjoy while you're laid by the pool.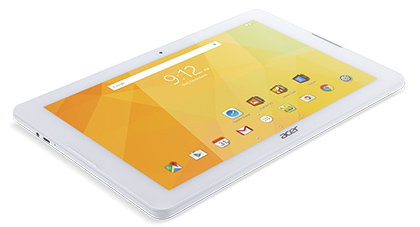 Features for The Family
Worried about your kids' safety online or want to control the time they spend playing games? Acer's Kids Centre lets you take control over all of this as well as providing a kid friendly interface that lets them have fun and learn together.
There's also Acer's own pre-installed EZ Utilities apps that helps to make aspects of using the tablet more accessible such as magnifying and enlarging text.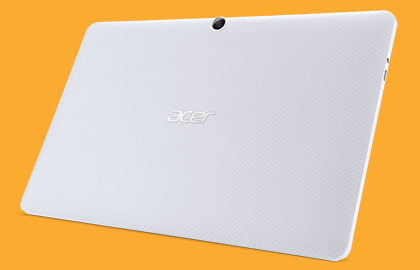 Powerful Features
The Iconia One 10 works under Android's Lollipop operating system which means you can enjoy the latest apps and technologies.
1GB of RAM and 16GB of internal storage makes this tablet run smoothly as well as providing plenty of space to store your favourite movies and media files as well as those important apps. There's a handy microSD slot if you ever need more storage. A quad-core processor means you can play games, watch movies, listen to music and much more without a hitch.
This tablet features an incredible battery life of 10 hours which would be enough for well over a day of light use. Integrated cameras give you the chance to let your creativity flow or simply the opportunity to share your experiences. The front facing camera is ideal for selfies or video calling.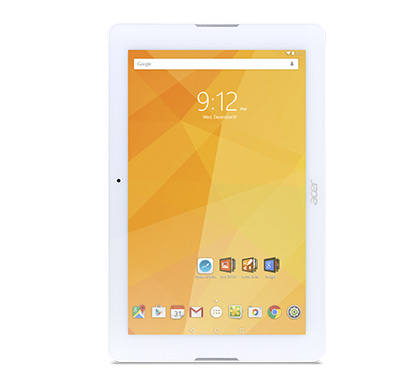 Connectivity
Charge your tablet, connect to a wide range of devices or add it to a larger network through the micro USB port.
With WiFi, you can browse the web quickly and easily from a huge range of locations while Bluetooth makes it possible to share photos, videos and more with friends and family nearby. Use Bluetooth connect to devices such as speakers or keyboards to further enhance your experience.
A1 Refurbished Grading
Products as good as new
Often just opened and returned with zero use