Product Information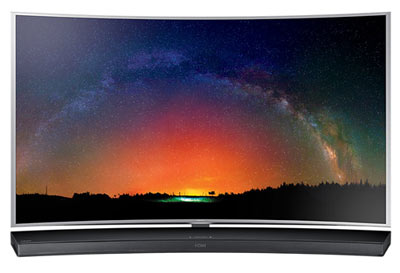 Upgrade your sound to match that amazing TV detail with a wireless curved soundbar and subwoofer from Samsung.
Add a soundbar to your living room and you'll experience amazing sound quality from your TV. You won't be able to believe the difference.
A soundbar sits in front of or below you TV and throws sound out into the room and towards you. This way no sound is lost behind the TV and the sound quality they produce is head and shoulders above that of the speakers integrated in your TV.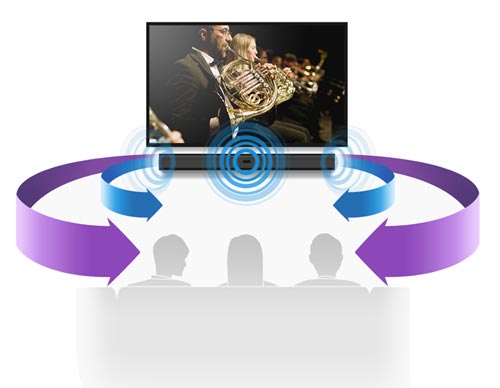 Be Immersed in Sound
Samsung's HW-J7500R soundbar is curved so it will perfectly match the shape of a 55-inch curved TV.
The soundbar has eight drivers that fill the room with amazing but natural surround sound to immerse you in the TV show or movie you are watching. Two of the drivers are integrated in the ends of the soundbar which produce an even more immersive experience, and one that is not provided by all of its competitors.
It has six preset sound modes to make the audio perfect for the type of programme you may be watching. You'll feel like you're sat in the stands when watching the football in sports mode or as though you're in the cinema when watching the latest release.
In the Clear Voice mode, background noises are significantly reduced so you can hear dialogue much clearer.
The included subwoofer delivers the final touch by adding deep bass to the sounds which adds to the drama of that movie.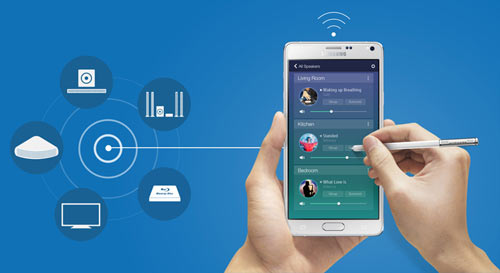 Add Music to Every Room
It's not all about watching TV though as this soundbar and subwoofer has so much more to offer.
Bluetooth means you can connect your phone so you can stream music in amazing quality. High Resolution Audio playback even upgrades those MP3s into studio quality to unleash those hidden details in your music.
Or, if you want an even more impressive experience, add other compatible Samsung speakers around the room or house. Using the Samsung Multiroom app you can then connect them all together to create an incredible surround sound experience to make it feel like a concert in your own home.
You can even play different songs in different rooms to keep everyone happy!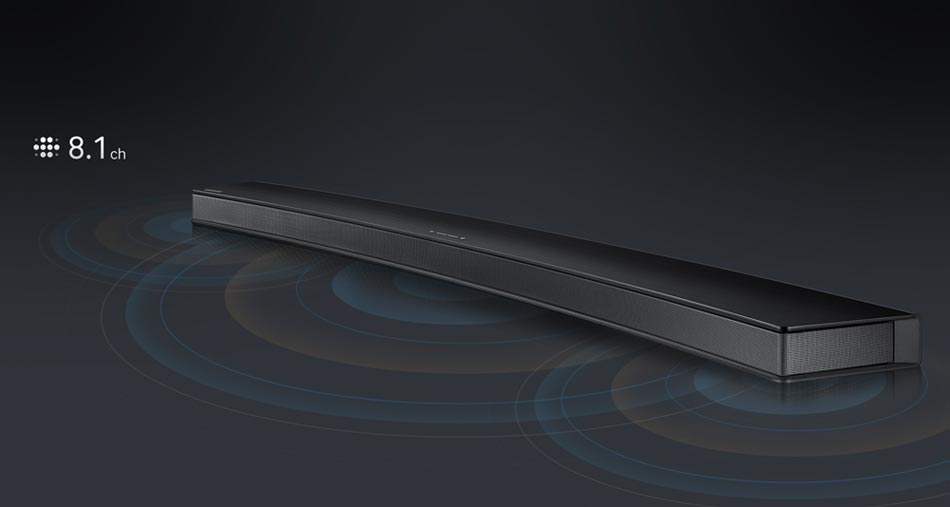 Designed to Look Good
This curved soundbar is also really stylish and will look amazing under your Ultra HD TV. You can either stand it on your TV unit in front of your TV or, if yours is mounted on the wall, you can mount the soundbar below.
As it is wireless, you don't have to worry about wires hanging down your wall which is only a small bonus considering the amazing sound quality you will receive.
The subwoofer is more compact than many of its predecessors so you'll be able to stand it where you like and not have to sit staring at an ugly box in the middle of your room.
Features
4.1 Ch system
320W Total power
Bluetooth
Wireless Sub
Curved design
Wireless Surround Sound Ready
HD Audio
1 Year warranty
Connections
1 x HDMI in
1 x Optical In
1 x Aux
Dimensions:
(H x W x D) 47.5 x 1078 x 129 mm (soundbar)
(H x W x D) 335 x 452 x 154 mm (subwoofer)
Weight:
Soundbar: 4kg
Subwoofer: 6.8kg