This is a refurbished Grade A1 Product – A1 items are typically box opened products, as new, fully tested and restored. Images are for illustration purposes only
GRADE A1 - As new but box opened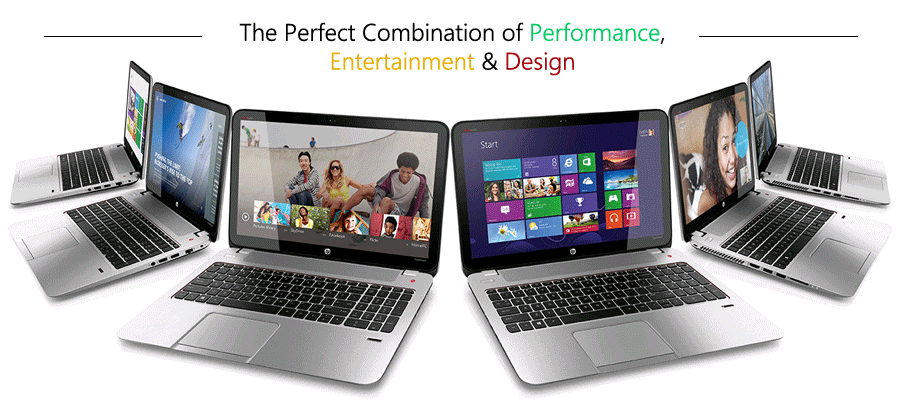 The Perfect Combination of PERFORMANCE, ENTERTAINMENT & DESIGN
Take your computing to another level with the HP ENVY 15. Packed with some serious power, this super-sleek laptop combines quad core muscle, stunning good looks, awesome sound and front-line features.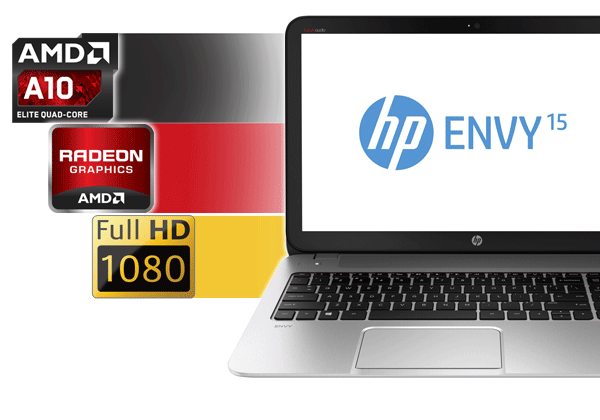 PERFORMANCE
An AMD A10-5750M Quad-Core processor is at the helm of this machine, belting out a whopping 4 x 2.5GHz clock speed, combine this with a staggering 8GB RAM and you have a laptop that is a born performer. Want to download a movie, chat with your mates online and play the latest game release? With all this spec plus an AMD Radeon HD 8650 GPU with 2GB dedicated graphics memory, this powerhouse was designed to do just that!
Thanks to a huge 1TB of storage, keeping all your media, files and documents in one place is easy. To give you an idea to how large this is, you'll have enough space for over 140 000 photos, 200+ videos and 150 000+ songs! The HP ENVY also comes with 8GB of Flash cache - this accelerates your system giving quicker boot-up times and faster all-round responsiveness.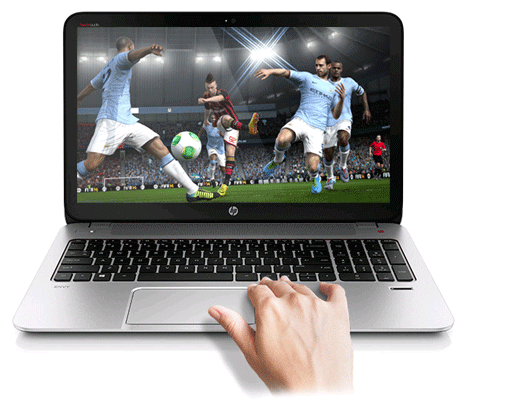 ENTERTAINMENT
The ENVY 15 laptop from HP was created to entertain & delight - and it does just that. Check out some of these awesome features that spice up your multi-media life: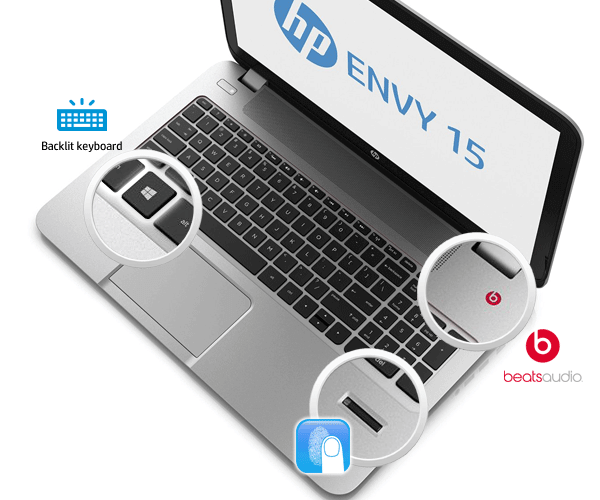 DESIGN
When it comes to the deign of the ENVY 15, HP have really pulled one out of the bag. Crafted with true care, this fine-tuned laptop oozes elegance and style with a combination of glass fibre and aluminium, the chassis has a silky, soft-touch finish which makes it a joy to hold.
With the ENVY 15 being so thin and weighing only 2.1kg, you'd be surprised that this laptop packs in so much, but HP CoolSense is also incorporated; this combines hardware, software & mechanical design to dy
Screen size

-

15.6 in - 1920 x 1080

Processor

-

Intel AMD A A10-5750M - 2.5 GHz

RAM

-

8 GB

Hard Drive

-

1 TB

Operating System

-

Windows 8.1

Optical Drive

-

None

Graphics

-

AMD AMD Radeon HD 8570M

Graphics Memory

-

2 GB GDDR3

Webcam

-

HP TrueVision HD Webcam

Warranty

-

3 Month Warranty
Other Product Codes for this item:
77202651-/1/J2E80EA

77202651 1 J2E80E

77202651 1 J2E80

772026511J2E80EA

77202651 1 J2E8