OLED TVs
OLED TVs deliver incredibly bright and vibrant picture quality on a super-thin panel – slimmer than most smartphones. OLED, or Organic Light-Emitting Diode, technology creates deep blacks and vibrant colours without the need of a light source, which allows them to be so slim.
Each organic cell is responsible for creating its own light source, which means light will not spread into unwanted areas like with technologies before. OLED TVs create a deeper contrast and sense of depth by producing real black tones that emit no light at all. Colours are far more natural and vibrant.
Considered to use less energy than their LED-backlit counterparts, this technology allows for a curved screen without affecting the picture quality in any way. Motion displayed on OLED TVs is blur-free, including fast paced footage such as sporting events and action movies. You can even experience the same flawless picture quality from any angle, making OLED TVs perfect for living rooms with multiple seats.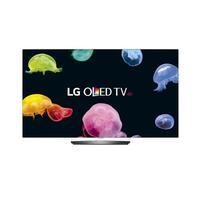 65"

Screen size

Screen Type

-

Flat

4K Ultra HD (2160p)

4

HDMI Ports

3D TV Support

-

3DTV