Product Information
AS REAL AS IT GETS
Discover the true potential of virtual reality with HTC's ground-breaking Vive VR Headset. Brought to you by HTC and gaming legends Valve, Vive is a first of its kind virtual reality system that delivers on the promise of VR with best-in-class technology and content. Each and every component has been designed from the ground up to provide unmatched comfort, ergonomics, and performance. Enjoy true-to-life interactions and immersive room-scale experiences with stunning graphics, HD haptic feedback and 360˚ motion tracking. Believe the hype, get excited and order yours today.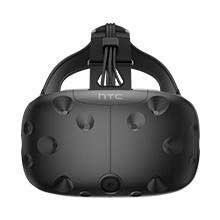 HEADSET
The adjustable headset is fitted with 32 sensors and comes with a built-in display that boasts an incredible 2160 x 1200 resolution, along with 90 Hz refresh rate for smooth gameplay and realistic movement.
WIRELESS CONTROLLERS
The two wireless controllers have been specifically designed to take your VR experience to the new level. Both controllers feature Dual-stage triggers and multi-function trackpads with HD haptic feedback for intuitive and natural interactions.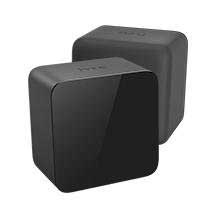 BASE STATIONS
The two base stations enable 360˚ motion tracking of your movements so you can freely explore and interact with the virtual world as if you were actually there. It really does put you at the centre of everything.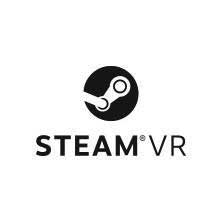 POWERED BY STEAM VR
With SteamVR, everything you love about Steam is now available in virtual reality. It's the ultimate entertainment platform with the most immersive VR titles added daily.
3 FREE GAMES
The Vive includes free games to download, so you can start playing with your Vive straight away. Tilt Brush lets you get creative with 3D painting, while Zombie Training Simulator gets ready for any zombie apocalypse. You can also download The Gallery - Episode 1: Call of the Starseed, where you'll search for your sister in a fantasy adventure.
Key Features
Real-World Awareness
Form-Fitting Comfort
Visual Immersion
Precision Tracking
Adjustable Ease