Product Information
A1 Refurbished
A1 are open boxed units which have been returned usually due to being unwanted. The units may have at very worst case have very faint minor /non-permanent blemishes. All units then undergo a full 25-point inspection by our experienced tech team ensuring they are in full working order. Once all relevant checks have been complete the units are then securely repacked ready to be resold. Please note although we can't guarantee that these units are still in their original boxes with all their original accessories we can confirm that on average 85% of our stock is still in its original packaging.
This is a graded product. A1 products have no obvious scratches, marks or dents. It will be fully bubble-wrapped for transportation and comes with the full manufacturer's warranty.
GRADE A1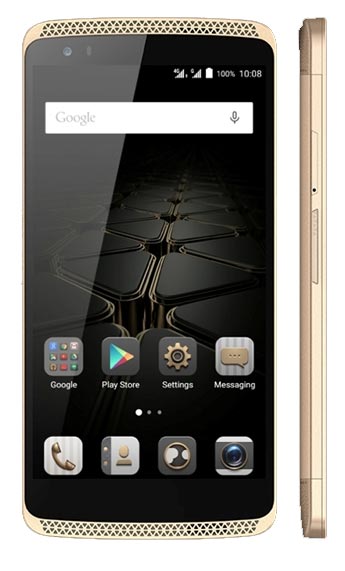 Designed to impress
Get everything you would expect from a smartphone, and more, at a fraction of the price with the ZTE AXON Elite.
An ultra-slim design makes this phone perfect for carrying in your pocket all day, but with the ultimate performance you would expect from the most expensive, top of the range smartphone. Its unique design created with Aerospace Aluminium Alloy, a beautiful leather finish and a signature triangle pattern grill means this phone really makes a statement.
The huge 5.5-inch screen boasts a 1920 x 1080 full high definition resolution so you'll get incredibly crisp images and videos. 3GB of RAM and a Qualcomm Snapdragon Octa Core Processor mean this phone is blazing fast and will never slow down. With 32GB of internal memory, you'll have plenty of space to store images, videos and music.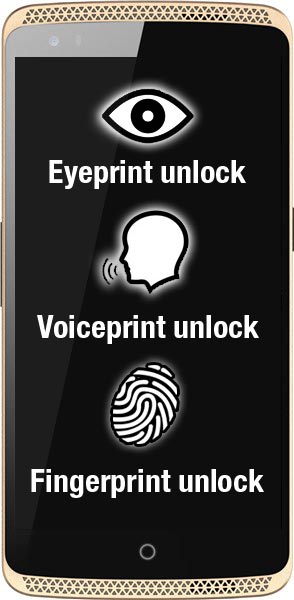 You are the password
Don't worry about forgetting those passwords and codes anymore. The AXON Elite has that covered by featuring the latest technology in Biometric Authentication.
Unlocking your phone is as easy as a look, a touch or a simple "hello". The fingerprint scanner takes one second to unlock with a touch of one of the five fingerprints you have authorised during set up while the eyeprint and voiceprint features will unlock it in an instant.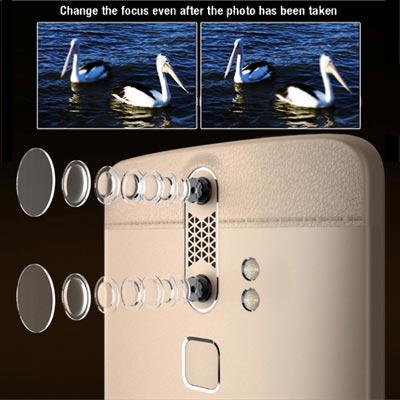 Photography like a pro
Take photos like a professional with the AXON Elite's DSLR style dual lens camera. This helps you to create incredible images as they combine for a stunning depth of field of up to 3m. They create an optimal distance of 20mm and perform exceptionally well in low light conditions.
The 13MP and 2MP rear cameras also partner up for the Super Aperture and Auto Focus features as well as the innovative ability to change the focal point of an image, even after it has already been taken. And with a high quality 8MP camera on the front, your selfies will look amazing and video calls clear.
It doesn't stop with still images either. The dual camera will also record videos in incredible 4K quality. It sounds as good as it looks too, with audio playback quality four times better than a CD.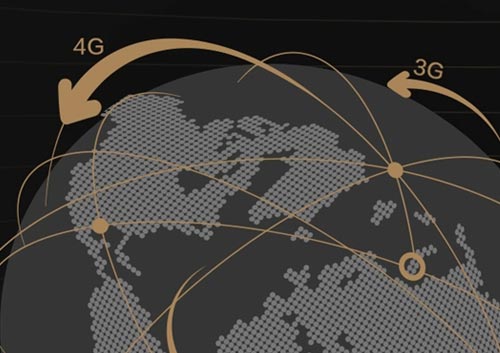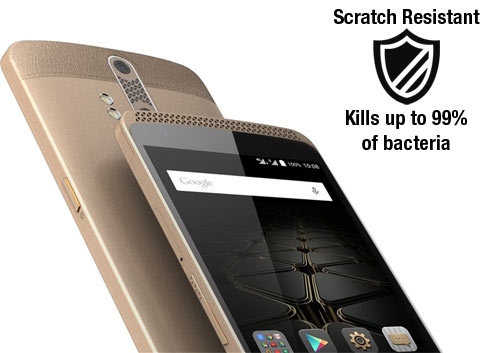 Always there
With dual sim you can easily balance between work and pleasure, all from one device. This is also great for travelling abroad so you can avoid paying high roaming fees.
Get the things you love much more quickly with ultra-fast 4G technology. Uploads, downloads and general browsing on social media and other platforms are all lightning fast and, with Wi-Fi connectivity too, you'll hardly ever be without a connection.
With an amazing 3000mAh battery, you can go a lot longer between charging but when the inevitable does happen, it'll be charged in five minutes thanks to the Qualcomm Quick Charge 2.0 technology.
Less to worry about
Are you the type of person who will drop their phone regularly and end up walking around with a cracked screen?
Well those days are behind you thanks to the ultra strong Gorilla Glass protected screen which is scratch and crack resistant.
Antimicrobial technology will kill up to 99% of bacteria on your display too, so you know your phone is clean and keeping you healthy all of the time.
Key Features
5.5 inch Full HD display (1920 x 1080)
4G
3000mAh battery with Qualcomm Quick Charge
3 Biometrics Authentication - fingerprint, eyescan, voice recognition
32GB memory - expandable to up to 128GB
13MP dual camera 4K recording
Android OS
Dual Sim
Qualcomm Snapdragon Octa Core Processor
Created with Aerospace Aluminium Alloy by the Boeing 787 Dreamliner design team
Dimensions
H 154.5 x W 75.24 x D 9.7mm