Product Information
GRADE A1 - As new but box opened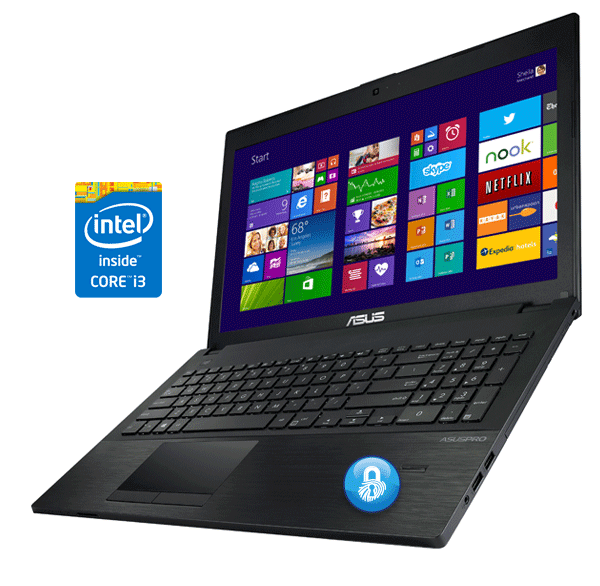 Ultraportable Business, Unbeatable Reliability
The ASUSPRO PU551LA ultraportable laptop is designed for small and medium sized businesses. It offers affordable reliability, with a light and slim design. The ASUSPRO PU551LA Laptops are reinforced and have been subjected to by much higher standard testing than other laptops of this calibre. This includes drop testing, hinge cycle tests and panel pressure testing. Your data gets added protection with a anti-shock hard drive and the spill-resistant keyboard.
Productivity is gained with a powerful 4th Gen Intel Core i3 processor, efficient manageability by Intel Small Business Advantage and 4GB RAM.
The ASUSPRO PU551 laptop with it's light and thin design, weighs only 2.5kg and has an ultra thin chassis at just 19.5mm thin.
What's more, this understated laptop has been designed with a replaceable battery so you can keep going for longer.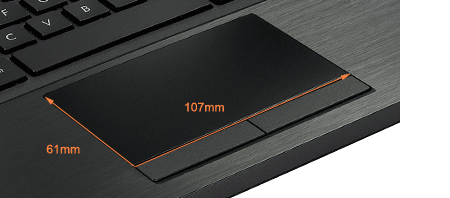 Security & Efficiency
Laptop keyboards are essential when it comes to the workplace, that's why the Asus engineers have fine-tuned the PU551LA with an optimum key feel to maintain comfort over prolonged usage, while a full dedicated numeric keypad increases efficiency for data entry and navigation.
The touchpad has been optimized to maintain high precision input by offering a bigger touch surface with ergonomic touch technology, this gives business users superior productivity-enhancing experiences.
The ASUSPRO PU551LA laptop incorporates fingerprint scanning that gives access to only your fingerprint, this takes data authorization and protection to the highest level.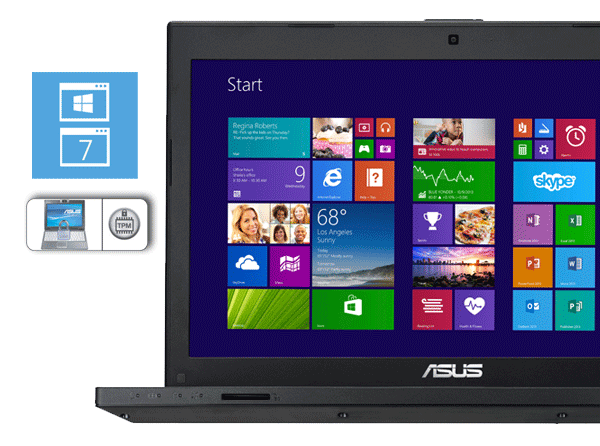 Business Essentials
TPM (Trusted Platform Module) is incorporated in the PU551LA. TPM is a computer chip that securely stores artefacts used to authenticate the platform the laptop. These artefacts can include passwords, certificates, or encryption keys.
Complete with options of both Windows 7 Professional and Windows 8 Pro, you can switch between the 2 to whatever suits your business needs. A professional operating system is required if you're wanting to connect remotely to your business' server and also comes complete with enterprise level security features.
ASUSPRO Business Center is a new computing platform comprising hardware, software and firmware that provides unique security and productivity capabilities.