Product Information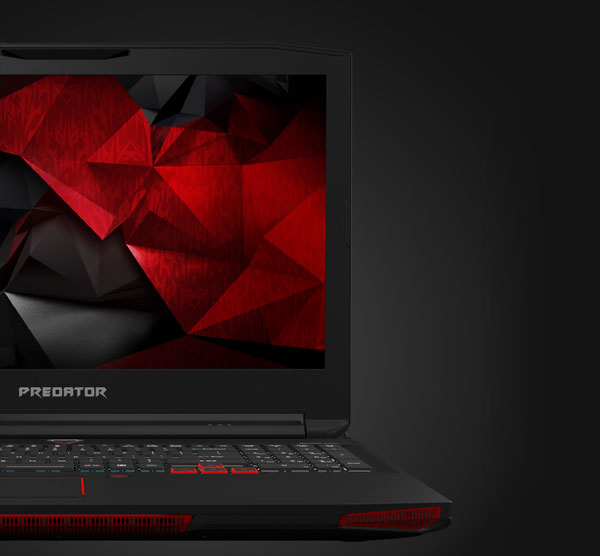 With nothing on its mind but battle, gaming on the Predator 17X puts you in the centre of the action. Make the most out of any game with pre-set and customisable features designed to give you the experience the developers intended.
POTENTIAL TO DO MORE
Offering an incredible gaming experience, the Predator 17X keeps on giving. Loaded with an Intel Core i7 processor and an incredible 16GB of RAM, this gaming rig will have you riding into battle in a matter of seconds.
The NVIDIA GeForce GTX 980M graphics card and G-SYNC technology deliver a smooth and responsive experience every time.
Push the Predator 17X further by overclocking the processor and graphics to take your gaming experience to an entirely new level.
NEED FOR SPEED
The Predator 17X is extremely speedy thanks to its integrated and lightning fast PCIe NVMe SSD.
Faster data and charging is achieved through the USB-C Theunderbolt port, while you can even optimise your bandwidth with the Killer DoubleShot Pro technology.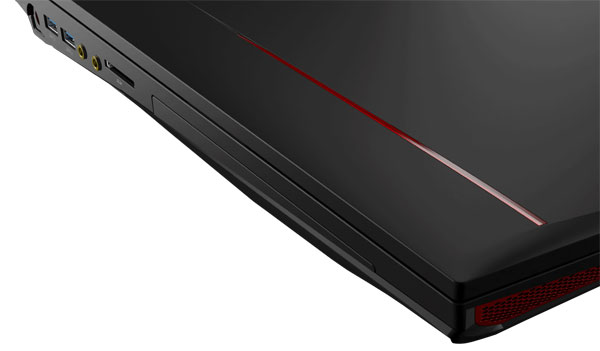 KEEP COOL
Engineered triple-fan cooling with a front-air intake design keeps cool air flowing through the system, utilising the metal AeroBlade fan for superior results.
A server class vapour chamber makes this rig ideal for the most demanding gamers. Acer CoolBoost technology kicks into action to increase the fan speed during heavy use, ensuring no part of the system overheats.
Keeping vital components dust free and running smoothly, the DustDefender system alternates airflow directions to remove any dust.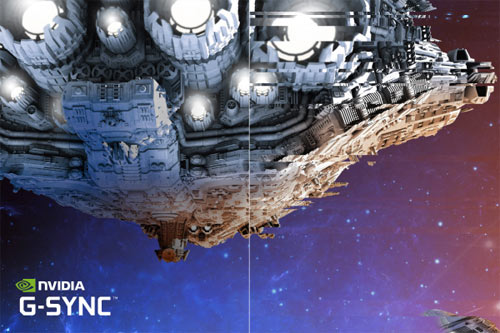 VISUAL & AUDIO QUALITY
Complementing the quality gaming, the Predator 17X provides incredible displays and audio to match. With a 4K UHD display, every colour and detail is exposed so you can take the upper hand in your gaming experience.
4.2 channel speakers and Dolby audio technology produce an immersive and high quality audio experience to accompany the brilliant display.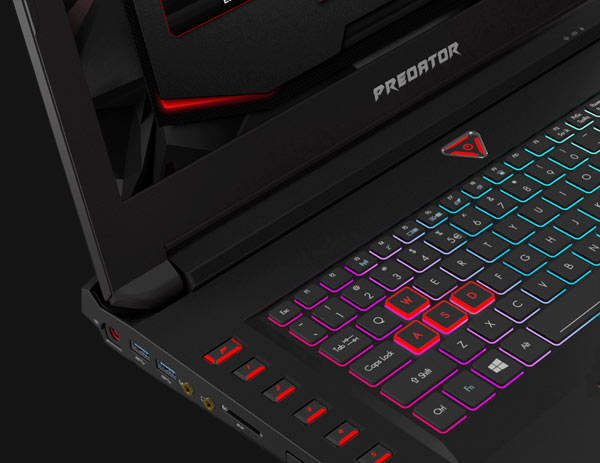 PREDATORSENSE
Take the settings into your own hands with PredatorSense. From tweaking the RGB backlit keyboard to programming hotkeys, you can make your gaming rig personal to you, suiting your individual preferences.
Monitor overclocking data, including system temperature and fan speed, all from the same place to help keep your system running smoothly.