Product Information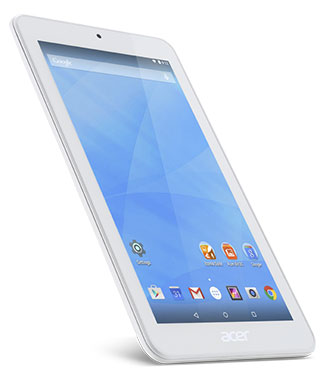 The Acer Iconia One 7 is your personal media companion, perfect for taking on long journeys or simply those lazy days on the sofa. This is an incredibly unique and fun tablet that is perfect for the whole family.
Compact Convenience
Slim and portable, the Iconia One 7 is the ultimate travel companion. Slide it into you bag for those tedious journeys or to keep you entertained while you relax on the beach.
With a 7-inch design and HD display, you can enjoy every detail without the need to carry a heavy device around with you.
Enjoy bags of entertainment and fun wherever you may be. You don't ever have to be without this tablet.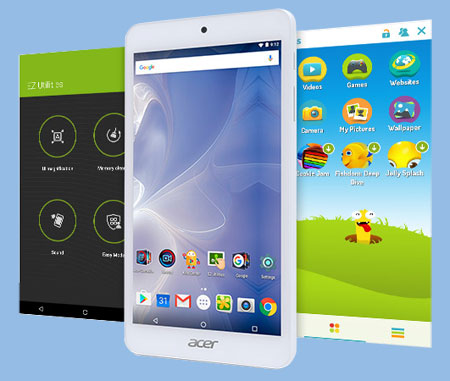 Designed for The Whole Family
Pre-installed EZ Utilities deliver enhancements on the Android experience, allowing you to magnify and increase the font size with a single touch.
There's a dedicated Kids Centre that provides a child-friendly environment so you know your kids are having fun in safety. You can easily configure and control different aspects of this area to give you the ultimate peace of mind.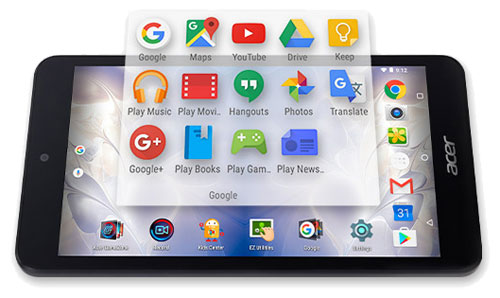 Powerful Features
Operating under the Android Lollipop operating system, the Iconia One 7 lets you download the latest apps and features, keeping you up-to-date with the latest updates and security features. 1GB of RAM and a quad-core processor means this tablet performs smoothly so you can enjoy browsing the web, watching movies or playing games without a hitch.
With 16GB storage, there's plenty of room to download your favourite apps and store plenty of media content. If it isn't enough for your collection though, simply add a microSD card to the handy slot and enjoy up to 32GB of storage.
The battery gives you enough life for an afternoon's entertainment and more with a brilliant 6 hours between charges.
Take impressive photos with the 5MP rear camera and take selfies or make video calls with the front facing camera.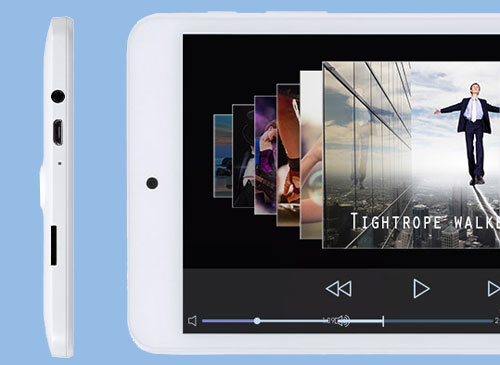 Connectivity
Browse online and download apps, movies, music and more through the Play Store thanks to the integrated WiFi and also connect to external devices via the micro USB port.
Bluetooth allows you to connect and share with nearby friends and family as well as adding external devices to enhance your experiences such as speakers and keyboards.
Screen - 7 Inch
Processor - Mediatek MT8127 MT8127
RAM - 1 GB
Operating System - Android 5.0 Lollipop
Optical Drive - None
Colour - White
Battery Life - 5.5 hours
Maximum Resolution - 1024 x 600
Warranty - 3 Month Warranty