Product Information
The Acer 14 CB3-431 Chromebook is ideal for on the go computing, highly portable with its slim, sleek and compact design. Whether you're working or playing the Chromebook has you covered with an impressive battery life and with an anti-glare screen you can view comfortably from wherever you are.
Equipped with a 16GB hard drive there's plenty of space to store your media, watch a film or share music with friends.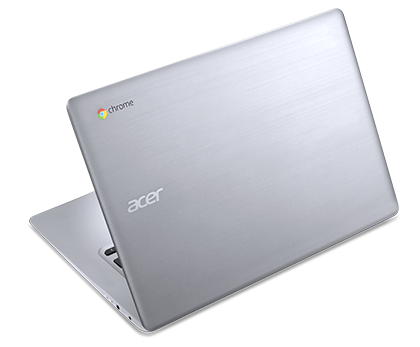 STUNNING STYLE & STRENGTH
The Acer 14 CB3-431 Chromebook is absolutely stunning encased in aluminium alloy, giving it style, strength and durability. With a thickness of just 23.6cm and weighing in at only 1.6kg this Acer Chromebook is highly portable and with such a durable design why would you not take it everywhere?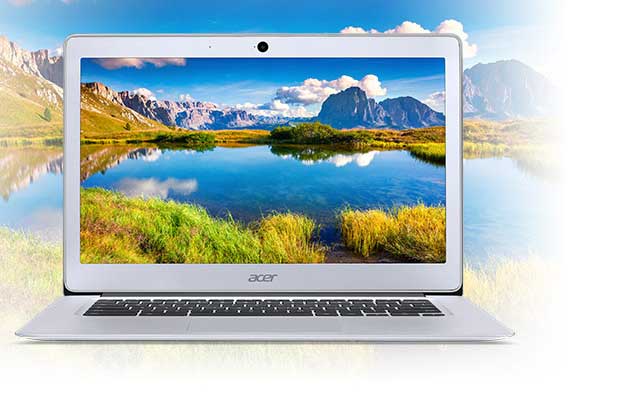 IMPRESSIVE VIEWING
Although thin and compact this Chromebook still packs an impressive HD screen at 14". IPS technology and a low reflecting anti-glare screen come together to produce better viewing. This thought about screen enables you to view with ease in different light situations and outdoors.
POWER THROUGH YOUR DAY
The Acer 14 CB3-431 Chromebook has you covered. With a battery life of up to 12 hours you can take your laptop on the go without needing to carry your charger around too.
FASTER WIRELESS
Thanks to dual-band MIMO technology 802.11ac technology you get 3 times faster wireless. You'll notice faster downloading with the latest music and movies. Streaming and sharing content is quicker too with no interruptions.
CRYSTAL CLEAR
The Chromebooks built-in webcam supports high dynamic range imaging. Those you're chatting with will see you in greater clarity and detail.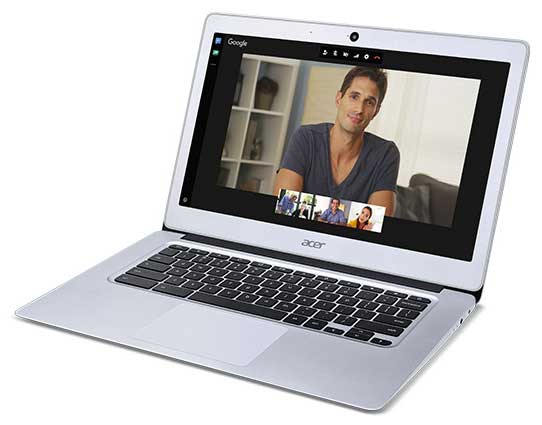 Features:
14 Inch Screen
Intel Celeron N3060 Processor
2 GB RAM
For offers on memory upgrades call our sales team on 0871 971 0005
Google Chrome OS Operating System
Sparkly silver
1366 x 768 Resolution
3 Month Warranty