Product Information

Comfort in the workplace leads to greater productivity and results overall. The ViewSonic VG2860MHL-4K monitor offers a wide range of features to reduce eye-strain, whether you are working, watching, browsing or gaming.
With a 4K Ultra HD display, everything is displayed in brilliant quality while the ability to display four windows at the same time makes multitasking easy.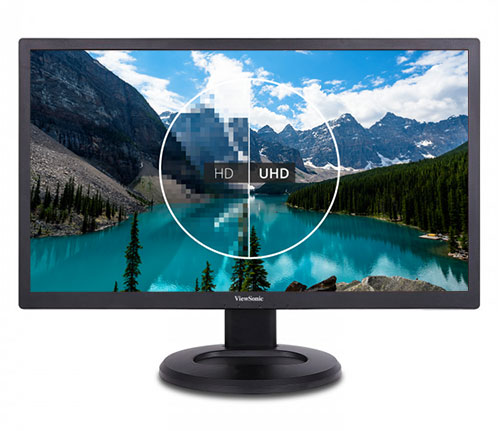 WORK IN COMFORT
Offering an Ultra-HD 4K resolution, this monitor brings out brilliant colour, detail and definition from any programme, giving you a clearer and more comfortable view while working. Four times the pixel density of Full HD displays, this monitor helps to reduce eye strain.
Pivot, swivel, tilt or move the screen up or down to find the comfiest position for you. Ergonomically designed, the ViewSonic VG2860MHL-4K monitor helps you to find the best viewing position, improving productivity and making longer working hours more comfortable.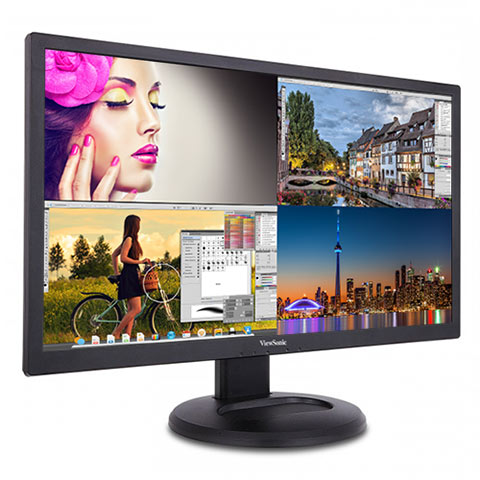 EASY MULTITASKING
When a number of jobs need your attention at the same time, the ViewSonic's MultiPicture functionality offers the solution. View up to four windows at once and become more efficient in your multitasking. Again leading to greater productivity, you can easily compare and analyse information without switching between windows.
BRILLIANT CONNECTIVITY
Connect to a range of sources via this monitor's wide range of connections. The DispayPort 1.2a delivers resolution at a speedy frame rate of 60Hz, ensuring multimedia is jitter-free and screen performance is smooth.
The HDMI port offers brilliant quality for video sources while four USB ports are ideal for viewing photos, videos and more from your USB drive, charging devices and more.
Features
Screen size - 28 in
Ports - HDMI, DisplayPort, USB 2.0, USB 3.0
Static Contrast Ratio - 1000:1
Brightness - 300 cd/m2
Dimensions (WxDxH) - 659.7 mm x 483.4 mm x 266 mm
VESA compatible: 100x100mm
Maximum Resolution - 3840 x 2160
Response Time - 2 MS