Product Information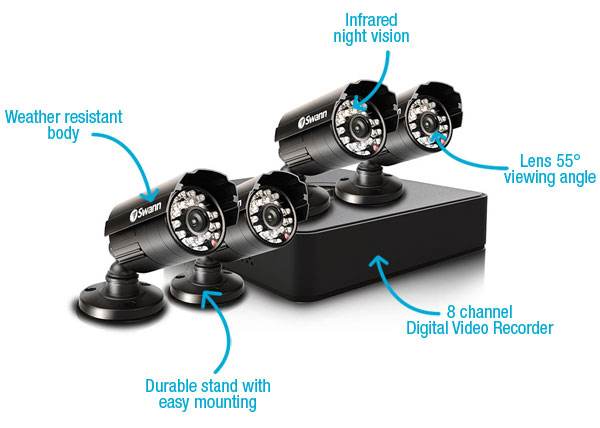 SECURE YOUR HOME OR BUSINESS
Swann are the world's security leaders, offering you an affordable solution to secure your home or business. The DVR8-1525 keeps an eye on your property whether you are at home or away, deterring thieves straight away. This offering from Swann ensures your home or business is secure all day, every day.
COVER EVERY AREA
The Swann DVR8-1525 CCTV kit lets you set up multiple viewing angles around your property. With four cameras that each offer a 55° viewing angle and eight channels, you will have every area and angle covered. You can record in up to 960H resolution while the mini DVR delivers resolutions of up to 1080p.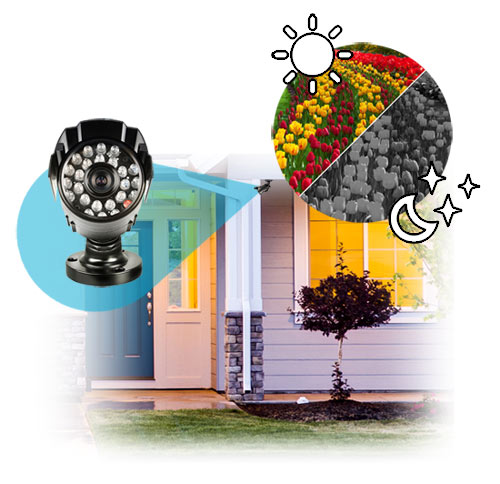 24/7 COVERAGE
The Swann DVR8-1525 is active 24-hours a day, providing just as crisp and clear results on the brightest days and the darkest nights. See up to 20m (65ft) during the night with infrared night vision so you can keep tabs on everything that goes on.
INSIDE OR OUT
Make your home as secure as possible by mounting the DVR8-1525 to monitor key locations such as doors or windows. It doesn't matter if you mount the cameras indoors or outdoors, the weatherproof design means your cameras will not be affected by the rain to provide constant coverage.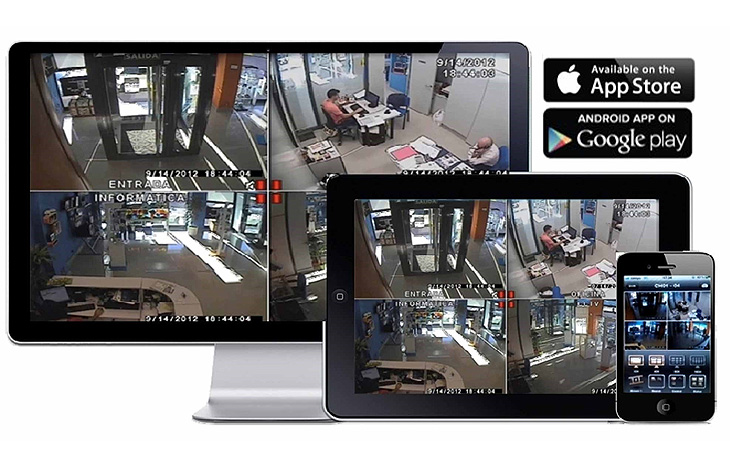 WHENEVER, WHEREVER
If you are away from home or your business, keep a track on the goings on through your smartphone, laptop or tablet with the dedicated SwannLink app. Check on every angle of your home and get peace of mind wherever you are in the world.
CONSTANT RECORDING
With the pre-installed 500GB hard drive you can record up to an incredible 30 days of footage from all four cameras. The motion detection sensors mean the camera will only start to record if it senses movement so you will only capture the important moments. You can easily expand the storage capacity by connecting an external hard drive for longer recording times.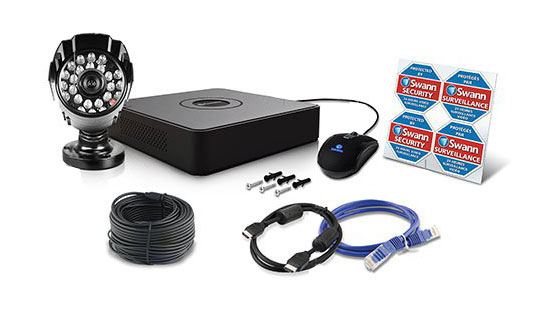 WHAT'S IN THE BOX?
-DVR8-1525™ CCTV Kit
-500GB Hard Drive
-PRO-615™ Camera x 4
-HDMI Cable
-BNC Cable 60ft/18m x 4
-Power Adapter & Splitter
-USB Mouse
-Ethernet Cable
-Mounting Screws & Plugs
-Theft Deterrent Stickers
Active 24 hours a day
Affordable and secure solution
Keep track of the ongoings via your smart phone
DIY Installation
Set and forget by recording continuously from 8 channels for 30 days+ onto the 500GB HD
Clear real time video
Suitable for indoor, outdoor, business or home
Day and night weatherproof cameras included
Amazing SmartSearch onscreen activity tracking feature allows you to easily find recorded footage at key locations such as doorways & windows at any time
Connect to the internet and Smartphone in minutes with SwannLink, peer to peer technology
See what's happening live on your 3G/4G capable Smartphone and tablet including iPhone, iPad & Android devices using the free SwannView Plus app
Designed to match any home décor, its compact design will fit discretely in any location, at home or in the office
Features:
Pre-installed 500GB Hard Drive
4 x IP67-rated 650VTL weatherpoof cameras
8 Channels view and record
Watch via smartphone, tablet or laptop
Continuous recording
20m Night vision
55° Viewing angle
BNC Cable connection
HDMI & VGA out ports