Refurbished Ultrabooks
Save more with Refurbished Ultrabooks!
Huge savings can be had with our refurbished Ultrabooks. The majority of these Ultrabooks have been returned virtually unused; often just taken out the box! Our team of technical engineers have fully restored and refurbished these Ultrabooks to their original factory settings and ensured that all the vital accessories are present and correct.
Find out more about our refurbishing process here.
With stocks and prices of refurbished Ultrabooks updated weekly you are guaranteed to get a bargain. Stock moves quickly on these refurbished Ultrabooks so we highly recommend placing your order straight away if you find something that you like.
Please Note: All Refurbished Ultrabooks include a 3 month warranty held with Laptops Direct.
Bulk Discounts available on refurbished Ultrabooks - to find out more please call our business team on 0844 412 4525.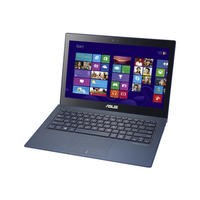 13.3 Inch

Screen size

Intel Core i7

Processor

8GB

RAM

Windows 8

256GB Hard Drive + 256GB

SSD