New Nintendo Pc Games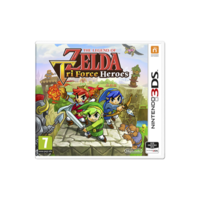 Similar visual style and top-down view of The Legend of Zelda: A Link Between Worlds.

As Link, buddy up with two other Link characters and cooperatively solve inventive puzzles to progress through the game.

All three players share hearts, so they must work together to defeat enemies and solve puzzles.

Stack three Links on top of each other with the new "Totem" mechanic, which makes it possible to reach new locations to solve puzzles.

Collect loot to create wearable outfits, each with a different boost or ability. Each dungeon is structured with four main areas.