Doro Big Button Phones
Explore the Doro range by clicking below: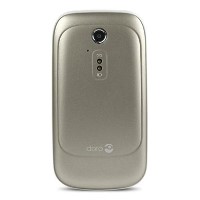 Unlocked & SIM Free

Compatible with hearing aids

2G Network Capabilities

Built-in Torch

1.7" Screen
Doro - Welcome To An Easier Everyday Life

To make your everyday life easier and allow you to stay connected, Doro has created a range of easy to use feature phones perfect for calls, texts and photos. Loud and clear sound, with Hearing Aid Compatibility, for calls you can hear wherever you are, large, separated keys and adjustable font sizes for easy dialling and texting, and a large easy to see display are all part of the Doro DNA that comes as standard on Doro mobiles.

Use the direct dials to programme your favourite contacts and call them at the push of a button, or write and send SMS' and take photos using the direct buttons on the keypad. Our new range of devices, the Doro 6520 and Doro 6530, also enable you to access emails, internet browser and Facebook from your phone all in an easy to use manner. Doro devices will enable you to use your phone on a daily basis with ease and enjoyment.

Programme the assistance button with five key contacts, which the phone will automatically text and ring, in sequence, should you need to press the button at any time. Doro devices with GPS functionality will also send your location as part of the text message.