Product Information

Enjoy a deeper, clearer and wider viewing experience with the Samsung UE48J6300 48 Inch Smart Curved LED TV. The curved screen is at an optimal angle so that everyone gets drawn into the action and enjoys the same level of immersive detail from any viewing point, even from the sides. This is further enhanced by Samsung's Auto Depth Enhancer technology which optimises the contrasts for certain regions of the image to add a deeper 3D like quality.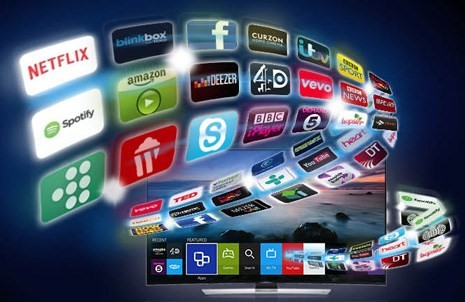 More of what you love
Say goodbye to complicated hardware and enjoy a world of online entertainment that's simple and easy for you to use. Samsung's latest Smart TV platform has been re-designed so that you can quickly access what you want from the expanded streaming, catch-up and app services available. The powerful Quad Core processor makes for a seamless web browsing, multi-tasking and improved gaming experience.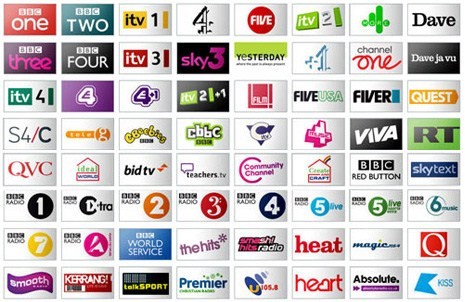 Free HD programmes
Enjoy the best of British programming in glorious high definition without having to pay for the privilege via the HD tuner. Watch up to 50 digital TV channels including BBC One HD and ITV HD with amazing detail and rich colour. You'll also be able to record TV shows on to a external USB device to watch them at a more convenient time.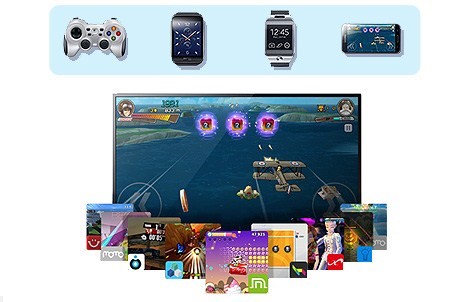 Endless Entertainment
Stream a wide variety of great titles directly to your tv without a console. From casual to advanced gaming options, no matter what you prefer, you'll be able to enjoy great performance and graphics with the option to play via a joystick, smartphone or tablet.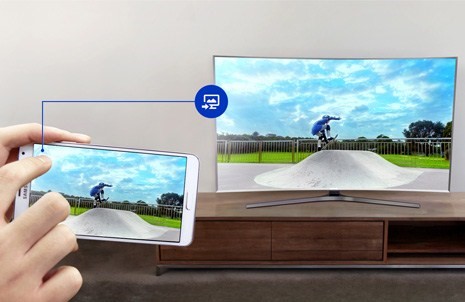 Easy sharing
Stay in perfect sync and share content seamlessly between devices. Thanks to Samsung Easy share, you can playback your stored mobile content on the big screen for all to enjoy. Or, you can switch it around so that you can watch your TV content on your mobile devices, ideal for when you have to leave the room and can't bear to miss a second of your favourite TV show.
UE48J6300 Features
FULL HD Curved LED TV
Resolution: 1920 x 1080
Smart TV
Ultra Clear Pro
Freeview HD
800PQI
Quad Core
1 Year Warranty