Product Information
Experience a new level of Ultra HD television and unleash new depths and ranges of colour and detail with this 43" KS7500 7 Series Curved SUHD TV with Quantum Dot Display from Samsung. The display technologies featured in this TV deliver an amazing and unrivalled lifelike picture quality which will change the game when it comes to TV entertainment.

Incredibly detailed
HDR, or High Dynamic Range, is the latest standard for Ultra-HD content. The Samsung KS7500 features HDR 1000 which provides an even more superior HDR experience. Simply put, HDR gives you a more dynamic display with a wider range of colours and therefore details than what you may have become used to on your old TV.
That means you'll see the content just as the director intended.
Ultra Black and Ultra-HD Dimming technologies work to uncover hidden details in shadows and bright lights so you won't miss a thing.
Don't think you'll have to buy new content in Ultra-HD quality to experience the amazing details provided by this TV. The Remastering Engine will upscale the content from any source coming into the TV to as close to HDR quality as possible so you'll see live TV, DVDs and more in better quality than ever before.

A smarter way of watching TV
The Samsung KS7500 7 series are the smartest TVs on the planet - and you'll instantly appreciate the benefits. You can switch between live TV, apps such as Netflix or Amazon Instant Video and Samsung's catch-up partners seamlessly without interrupting what you're already watching. Just three clicks to access your favourite content.
The Cloud Gaming feature also makes playing the latest titles simple. Access and play them completely through your TV in amazing quality UHD. Whoever needed a games console?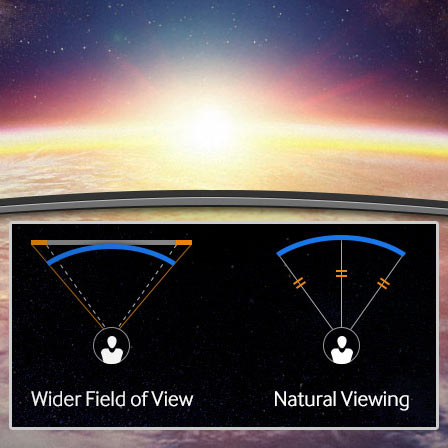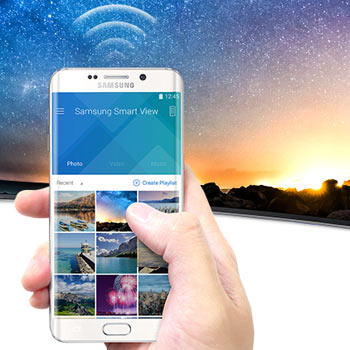 Get closer to the action
The curved design of this Samsung TV surrounds you as the viewer, bringing the corners of the screen closer to you. This provides you with a wider field of view and clearer, ultimate levels of detail. Auto Depth Enhancer technology gives you amazing depth in the image by adding layers of contrast to the background, midground and foreground. And with an almost bevel-less display, you're bound to see the full picture.
Easy sharing
Sharing is easy from your mobile, PC and TV with Samsung's Smart View App. Share your photos, videos and music wirelessly without even having to leave the sofa.ConnectShare lets you plug your USB stick or HDD directly into the TV to unleash all your files onto the big screen and, with the amazing upscaling feature, you'll see them in the best quality.
Key Features
SUHD HD 4K LED TV
Curved Screen
Smart TV
Freeview HD Built-in
USB Playback
Wi-Fi built-in
1 Year Warranty
Connections
4 x HDMI
3 x USB
1 x Digital Audio Out
1 x LAN
Dimensions
W x H x D: 956.5 x 622.9 x 205.6mm (with stand)
W x H x D: 956.5 x 554.5 x 83.1mm (w/o stand)
Weight: 10.6Kg (with stand)
Weight: 10.3Kg (w/o stand)