Product Information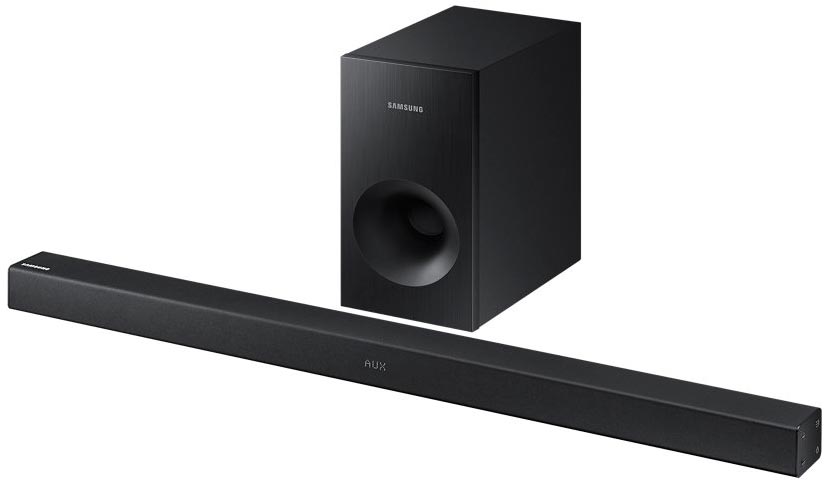 Bring your favourite movies and TV shows to life with a Samsung Wireless Soundbar and Subwoofer.
A soundbar improves the sound quality from your TV by throwing the audio into the room, ensuring none is lost behind the unit or against the wall. Most soundbars also improve the quality of the sound to further improve the viewing experience.
Every soundbar claims to be the best, but what makes this one stand out from the crowd?
This audio system is so easy to set up and the results are incredible.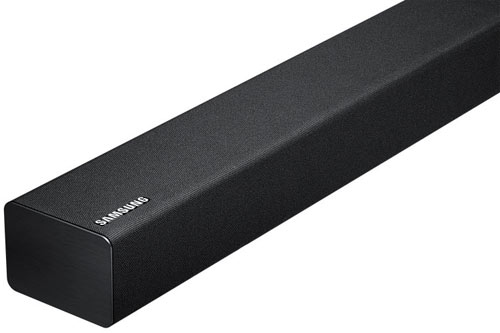 Amazingly Detailed Sound
One of the key points this soundbar prodes itself on is the extremely detailed sound it delivers. With such a high detail you will truly be immersed in the sound produced and will experience your TV shows and movies like never before.
Surround Sound Expansion literally fills the room with audio by spreading the sound in more directions, including sideways and up. This makes for a more realistic and natural sound as it comes from the direction of the TV, rather than below.
Television really has never sounded so good!
Connecting to your TV through Bluetooth, this audio set-up is really flexible and you can decide where to place or mount it without being worried about having stray wires running around.
The wireless subwoofer can be stood at the side of your TV unit without blocking your view yet delivering fantastic bass to add to the whole experience.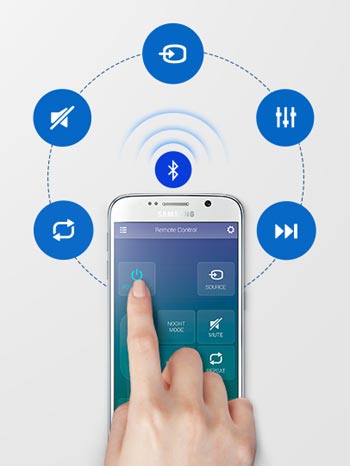 High Quality Music
There's more you can do with your soundbar other than watching TV. Use it to stream your music via Bluetooth to hear your favourite tracks in unbelievably good quality.
You can control your soundbar's key functions with Samsung's Audio Remote app on your smartphone, Control several devices this way and find them, wake them up and stream music with ease.
Great Looking Design
The amazing quality sound this soundbar delivers isn't the only great feature with this soundbar.
It has been designed to look good alongside your TV and in your living room. Its slim design guarantees it won't obstruct your view either.
Features:
2.1 Ch system
Wireless subwoofer
130W Total power
Bluetooth
Decoding format: AAC, MP3, WAV, WMA, OGG, FLAC
Dolby Digital: Dolby 2ch
Wall Mountable
1 Year warranty
Connections:
1 x Optical In
1 x Audio In
1 x USB
Dimensions:
W x H x D: 907.5 x 53.5 x 70.5mm (speaker
W x H x D: 155 x 300 x 293mm (sub woofer)
Weight: 1.5Kg(speaker)
Weight: 2.9Kg (sub)