Product Information
• Isku FX Keyboard • Kiro Modular Ambidextrous Mouse • Sense Chrome Mousepad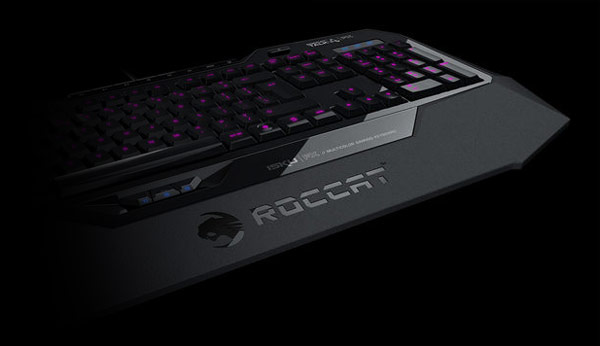 To achieve total domination, you need top of the range equipment to help you in battle – and we've got just the thing to get you started. The Roccat Starter Bundle provides the key tools to help you take control and ultimately dominate the opposition in any battle.
ISKU FX KEYBOARD
Amazing technical engineering combined with an eye pleasing design, the Isku FX keyboard is the complete package for the best gaming experience. Built with supreme quality, precision command and a bold, unique design, you wouldn't want to go into battle without this keyboard!
Backlit
Backlit, you'll experience less eye strain when gaming for longer periods. Choose from 16.8 million colours and six adjustable brightness levels to find the ultimate combination to help you win every battle in comfort.
Easy-Shift Technology
Choose simple controls or more complex macros with the intuitive and easy to program Easy-Shift technology, helping to give you quicker and more efficient reactions and expanding your arsenal during conflict.
Fingers and Thumbs
Use every digit by giving your thumbs a job. Three individually-programmable Thumbster Macro Keys positioned below the spacebar can be comfortably pressed with your thumb.
KIRO MOUSE
Offering incredibly precise accuracy, the superdextrous Kiro mouse is optimisable for both handed gamers, giving anyone the most comfortable experience during the fiercest of battles. With a soft touch surface and a clean, ergonomic design, this mouse from Roccat helps you to win your way.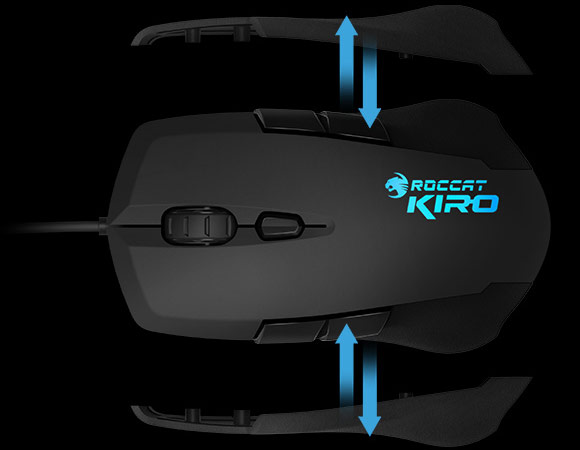 Left or Right
Don't struggle with an uncomfortable mouse anymore – the Kiro provides the ability to change the handedness straight out of the box so you can dive straight into the game. Choose between four durable sideparts to suit your grip and customise the integrated buttons and blanks.
Robust Features
Small in size, this mouse focusses on functionality and sports the best components for premium gaming. With OMRON switches and a 2D Titan wheel, gaming is made smoother and more reliable.
Ultra-accurate, you are provided with a stable dpi double-up of the precise 2000 native dpi Pro-Optic R2 sensor. Giving you 4000 dpi overall, gaming has never been so precise.
Illumination
Choose from 16.8 million discrete colours to illuminate your mouse. A variety of active effects and patterns help to make this mouse into your signature gaming weapon.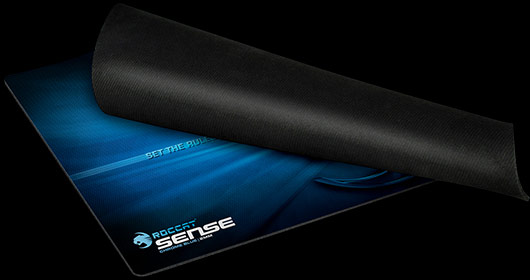 SENSE CHROME MOUSEPAD
To round up the ultimate gaming kit, the Sense Chrome mousepad delivers the perfect base for your mouse, improving accuracy and offering a smooth gaming experience. An ultra-soft cloth upper structure treated with an advanced, friction-reducing microcrystalline coating gives you lightning-fast movement.
FEATURES
Bundle offer including: Roccat Isku FX keyboard, Roccat Kiro modular ambidextrous mouse and Roccat Sense Chrome mousepad
Backlit keyboard and mouse with 16.8 million colours
Ultra-soft cloth upper-structure mousepad
Perfect for left or right handed gamers
Easy-shift technology
Robust build
4000 dpi precision