Product Information
A1 Refurbished
A1 are open boxed units which have been returned usually due to being unwanted. The units may have at very worst case have very faint minor /non-permanent blemishes. All units then undergo a full 25-point inspection by our experienced tech team ensuring they are in full working order. Once all relevant checks have been complete the units are then securely repacked ready to be resold. Please note although we can't guarantee that these units are still in their original boxes with all their original accessories we can confirm that on average 85% of our stock is still in its original packaging.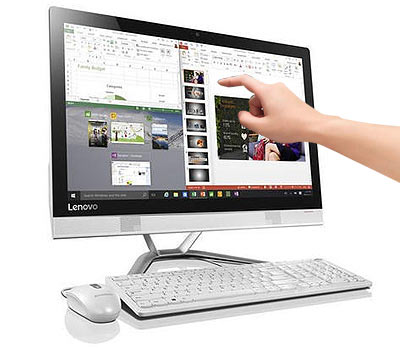 SMART DESIGN
With its slimline all-in-one design, Lenovo's IdeaCentre 300 provides a clever space-saving solution for those wanting an attractive, accessible and affordable PC without taking up too much desk space. There's no big tower, no cable clutter and best of all it's portable too. And to top it off, the display features touchscreen technology to help make navigating your content fast and fun - simply touch, tap, or swipe.
BIG ON PERFORMANCE
Despite its compact form factor the IdeaCentre 300 boasts some great spec including a 21.5 Inch Full HD display to bring your entertainment to life with stunning detail. It also features an Intel Core i3 processor and 8GB of RAM to deliver a steady, responsive performance for everyday taks. Plus, there's 1TB of storage available to store all your content and more.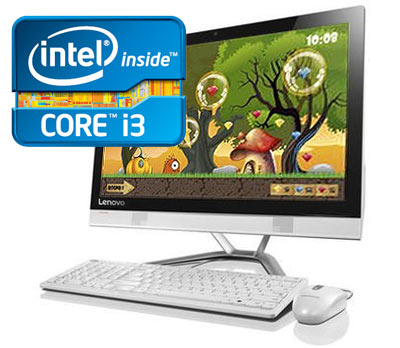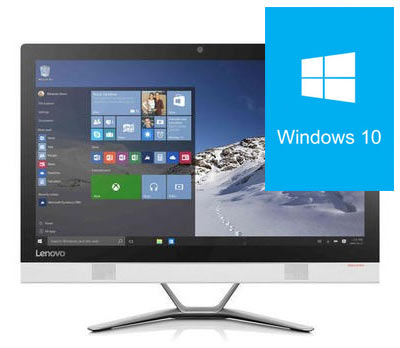 WINDOWS 10
This desktop comes loaded with Windows 10 to deliver a familiar and easy-to-use experience that will make you feel like an expert in no time at all. It offers access to all you favourite apps, improved navigation and comes with built-in security features to help keep you safe. Its fitted with Cortana too, which learns whats important to you and retrieves relevant updates when needed.
DESIGNED AROUND YOU
The IdeaCentre 300 comes fitted with a built-in DVD RW drive so you can listen to a music CD while you work on an essay or watch a movie from your DVD collection on the 21.5 Inch display. There's also a variety of ports on offer to connect your devices and make the most of this all in one PC. There's a total of 5 USB slots, 3 HDMI ports, 1 x LAN, 1 x SD Reader and a headphone slot.