Product Information
FUN & FUNCTIONAL
If you're looking for a colorful, cloud-based notebook that's light on price but heavy in features, then look no further than this refurbished Stream 11 notebook from HP.
This fun and affordable notebook features a thin, lightweight design with an impressive 8 hours battery life - perfect for everyday productivity on the go! Plus, it's packed with loads of ports and a dual core processor to help you get things done.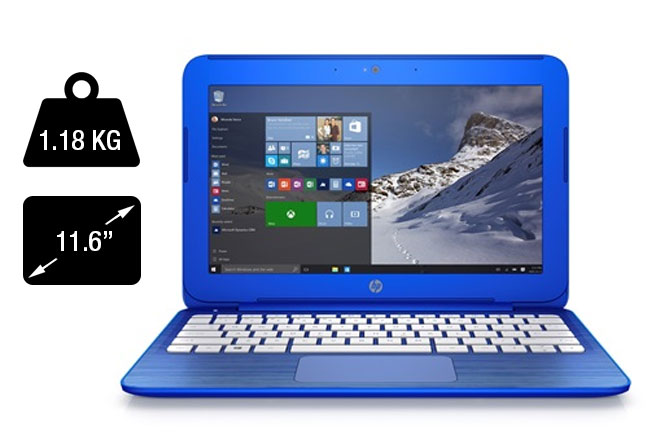 PORTABLE PERFORMER
Powered by an Intel dual-core processor and 2GB of RAM, the HP stream 11 delivers the speed you need to get things done. It comes with a 32GB HDD for you to store you media files, plus there's the added option to store your content on the Microsoft OneDrive if necessary.
Measuring in at a mere 19.6mm thickness and weighing only 1.18Kg, this sleek notebook is designed to go anywhere you go.

FANLESS DESIGN
The notebook's innovative fanless design makes it both lighter and quietly to run.

CONNECTIONS
Connect to all your devices with ease via the extensive range of ports. (HDMI, Micro SD and USB)

BATTERY LIFE
With up to 8 hours of battery life, you can focus on what you're doing without worrying about recharging.
WINDOWS 10
Loaded with Windows 10, the HP stream 11 delivers a familiar and easy-to-use experience that will make you feel like an expert in no time at all.
It offers access to all you favourite apps, improved navigation and comes with built-in security features to help keep you safe. It's fitted with Cortana too, which learns what's important to you and retrieves relevant updates when needed.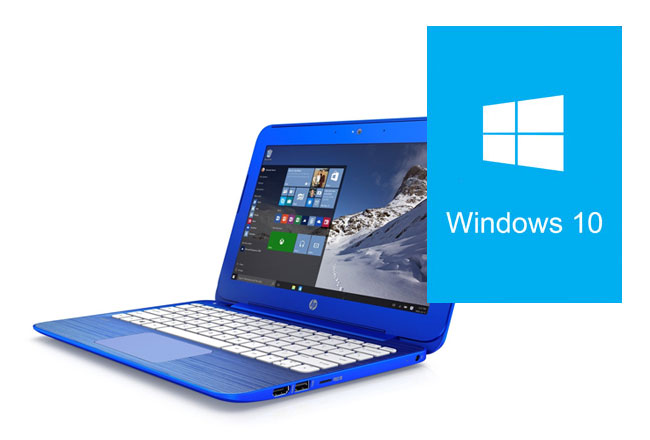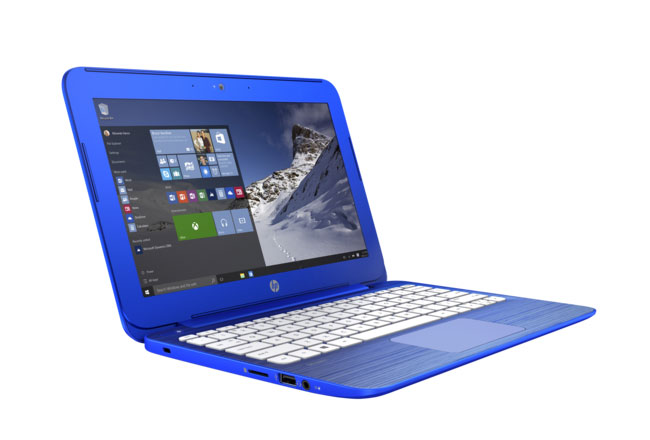 DTS STUDIO SOUND
DTS studio sound boasts enhanced audio with deeper bass and minimum distortion.
HP CONNECTED MUSIC
Access all your music, whether it's a stream service or your stored music files, from one convienant place with HP connected.
WIRELESS SYNCHRONICITY
The HP Stream 11 is loaded with Bluetooth 4.0 technology so you can stream your music wirelssly to Bluetooth enabled speakers.