Product Information
This is a refurbished Grade A1 Product – A1 items are typically box opened product as new fully tested and restored.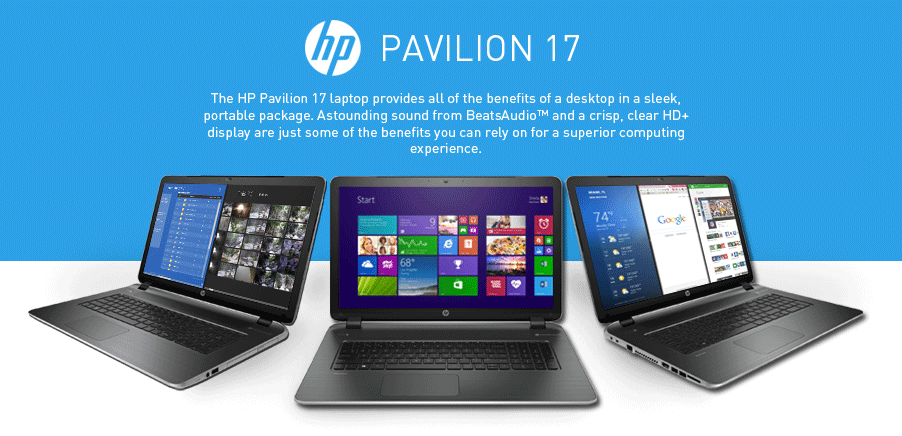 If you're looking for a stylish entertainment all-rounder then you'll be blown away by, the HP Pavilion 17 has been built as a multimedia powerhouse, and it doesn't disappoint!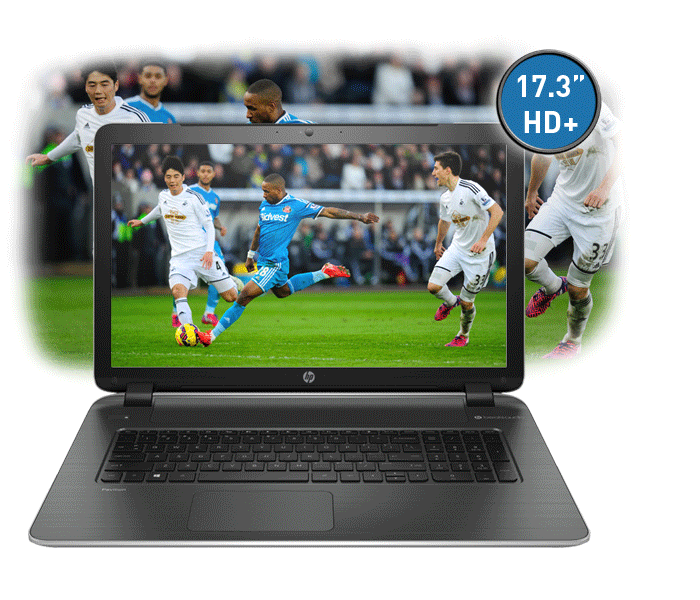 Browse on the big screen.
HP are renowned for their expertise in crafting effective entertainment laptops, and the Pavilion 17 is no exception. With its large 17.3 inch HD+ LED Screen, this laptop looks good whether it's switched on or off, and offers the perfect canvas for all your favourite movies, games and TV shows. With integrated audio from Beats, your multimedia has never sounded so good, on top of that; advanced 5th Gen Intel HD 5500 graphics brings images to life right before your eyes.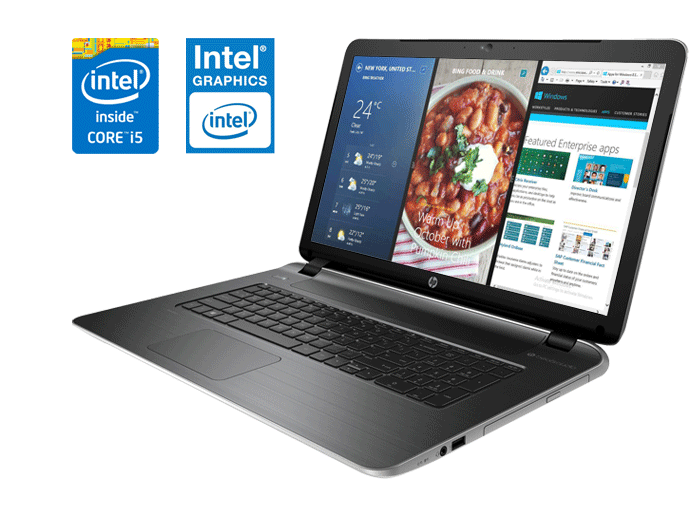 The speed you need.
The list of features doesn't stop there either; this laptop is crammed full of the latest technology, including the latest 5th Gen Intel Core i5-5200U processor to guide you through your daily tasks with ease, combine this with stacks of RAM at 8GB and you can breeze through multiple applications and web pages without a glitch - even whilst downloading a movie.
A huge 1TB hard drive is included with this powerhouse laptop, giving enough storage for all your photos, MP3s and HD video, making this laptop perfect for those hoarders out there.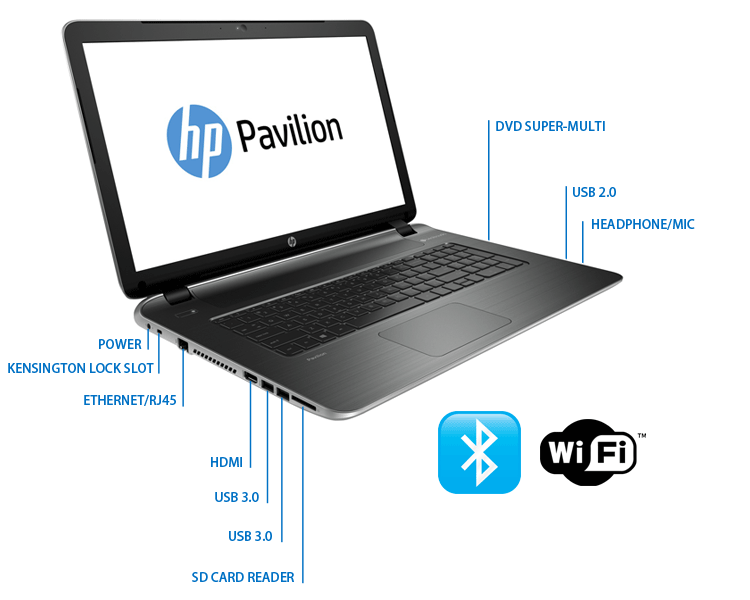 Get connected.
The Pavilion 17-f251sa features all the connections you'd expect from a great value HP laptop, including three USB ports, two of which are USB 3.0, for connecting devices and external hard drives. The HDMI port lets you connect your laptop to a larger screen for sharing content with others.
Connectivity comes in the form of both handy WiFi and reliable Ethernet, while Bluetooth lets you connect to compatible devices such as speakers and headphones wirelessly.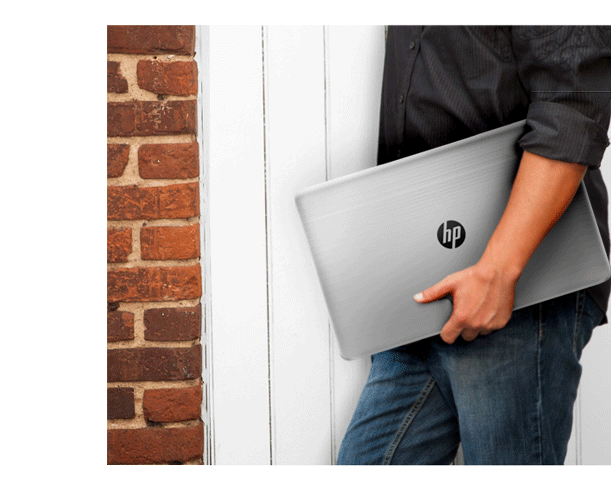 You can count on it.
With the HP Pavilion 17, you can handle any task with a PC that's proven to perform.
Advanced HP engineering and testing helps ensure that you get high-quality results, time after time. Combine all this with the 17.3 inch screen, stacks of RAM and high-end 5th Gen Intel processor and graphics, you have yourself a large-screen entertainment laptop that is seriously hard to beat.
Take control of your entertainment world with a laptop that does just about everything, and get your hands on a HP Pavilion 17!

Intel Core i5-5200U (2.2GHz/2.7GHz/3MB) CPU
8GB DDR3L RAM
1TB HDD
17.3 inch HD+ (1600x900) LED Screen
Windows 8.1 (64-Bit) OS
DVD Super-Multi
Intel HD 5550 GPU, Beats Audio
3 Months Warranty