Product Information
A1 Refurbished
A1 are open boxed units which have been returned usually due to being unwanted. The units may have at very worst case have very faint minor /non-permanent blemishes. All units then undergo a full 25-point inspection by our experienced tech team ensuring they are in full working order. Once all relevant checks have been complete the units are then securely repacked ready to be resold. Please note although we can't guarantee that these units are still in their original boxes with all their original accessories we can confirm that on average 85% of our stock is still in its original packaging.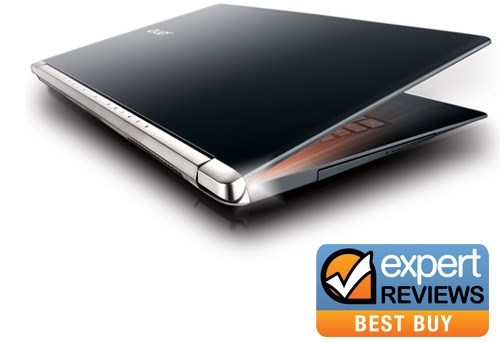 Beautiful Design, Brutal Power
A laptop that is designed to stand out from the crowd, the sleek & stylish Black Edition V-Nitro with it's knockout looks hides some real high-octane performance.
Release The Beast
Intel's 4th Gen Core i5 processing combined with 12GB internal RAM and dedicated NVIDIA GTX Graphics; supplies you with the power and performance to steam through any task you may have. Whether you're streaming video or playing the latest game release, the Aspire V-Nitro VN7 ensures astounding, full-throttle performance.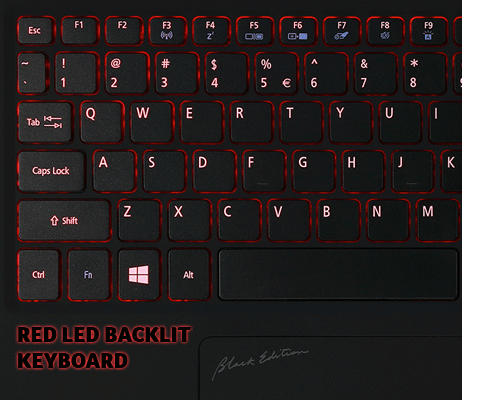 Astonishing Audio & Visuals
What you see and what you hear are extremely important when it comes to your multimedia, that's why Acer have packed the V-Nitro with a high end, Full HD display which gives the screen a bright, natural and clear picture. Thanks to LED and IPS technology, colours are deeper and edges are sharper, giving you an enjoyable viewing experience from almost any angle. Get closer to the action with Dolby Digital Plus Home Theater surround sound - offering 4 built in stereo speakers to kick out awesome-acoustics & bigger-bass.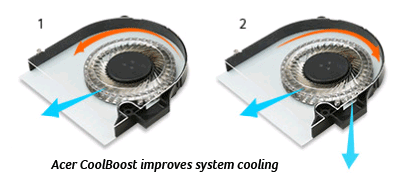 Exciting Features
Acer DustDefender, unique to the Black Edition V-Nitro, prevents dust build-up, keeping your laptop running as it should.
Acer CoolBoost technology allows you to control the airflow of the laptop, allowing better and more efficient system cooling.
Windows 8.1 gives you the latest in Microsoft tech, the customisable icons on your home screen keep you updated with the latest news, Twitter or weather.
The red glow of the illuminated backlit keyboard adds to the charm of this laptop, lighting up the lettering of the hovering keys.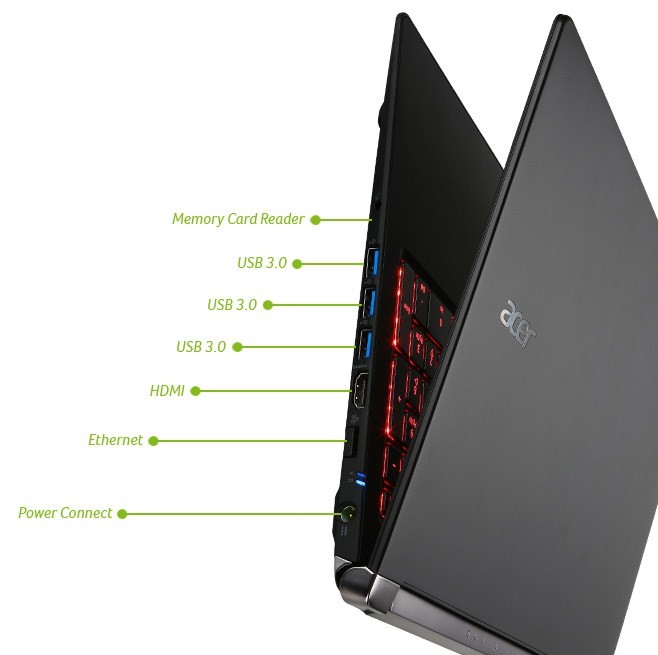 Keeping You Connected
Whether you're battling your friends on COD or streaming an episode of Breaking Bad, integrated Wi-Fi keeps you hooked up and part of the action.
Data transfer is a breeze with 3 USB 3.0 ports, giving you 10 x faster transfer speeds than plus memory card reader.
A built-in HDMI port allows you connect up to external monitors, projector or TV - a handy little feature if you have your mates round for a film night.
Live life in the fast lane with the Acer Aspire V-Nitro, the supercar of the laptop world.