Product Information
A1 Refurbished
A1 are open boxed units which have been returned usually due to being unwanted. The units may have at very worst case have very faint minor /non-permanent blemishes. All units then undergo a full 25-point inspection by our experienced tech team ensuring they are in full working order. Once all relevant checks have been complete the units are then securely repacked ready to be resold. Please note although we can't guarantee that these units are still in their original boxes with all their original accessories we can confirm that on average 85% of our stock is still in its original packaging.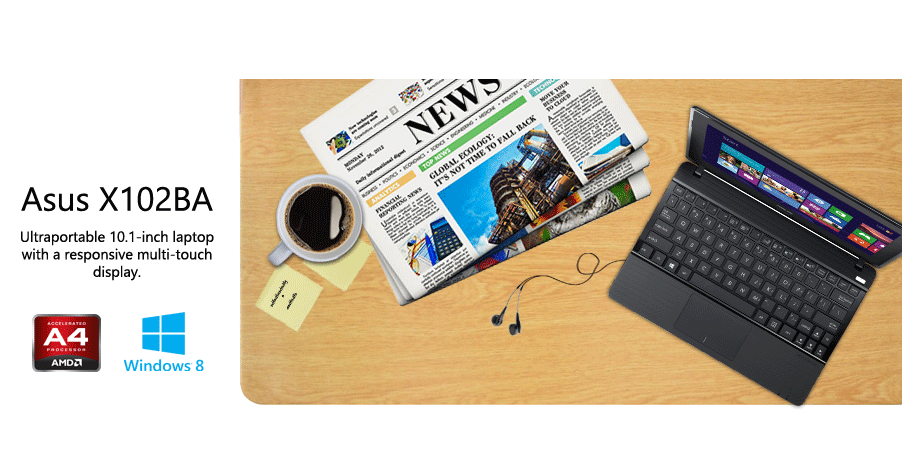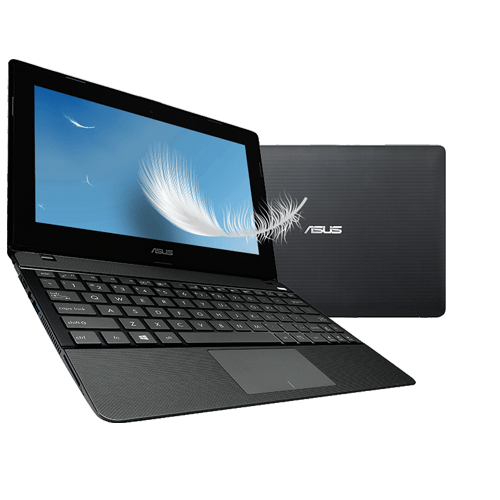 This is a refurbished Grade A1 Product – A1 items are typically box opened product as new fully tested and restored.
Asus VivoBook X102BA Touchscreen Laptop
Looking for a thin and light laptop to replace your desktop and free up some space in your home or office? Then the Asus super-mobile X102BA is for you; it won't just replace your desktop, it'll better it in most departments - and you can take it on the move!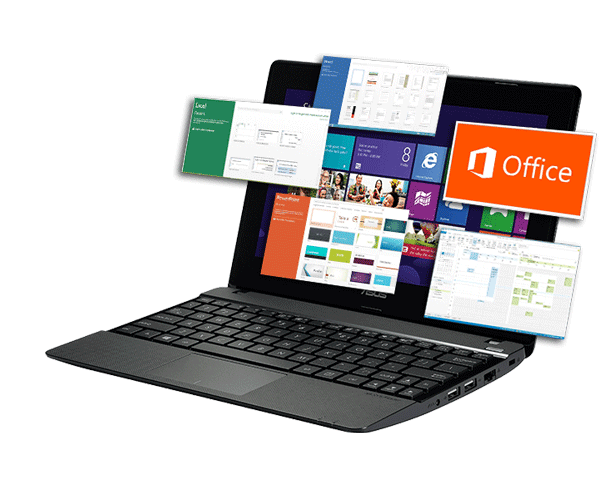 Stay Productive
With the Asus X102BA laptop your machine can now be as mobile as your life, and you won't have to worry about losing any of the performance that made your desktop useful. This sleek laptop comes with AMD's A4 dual core processor and a vast 4GB RAM, giving you more than enough processing power to stay productive every minute of the working day.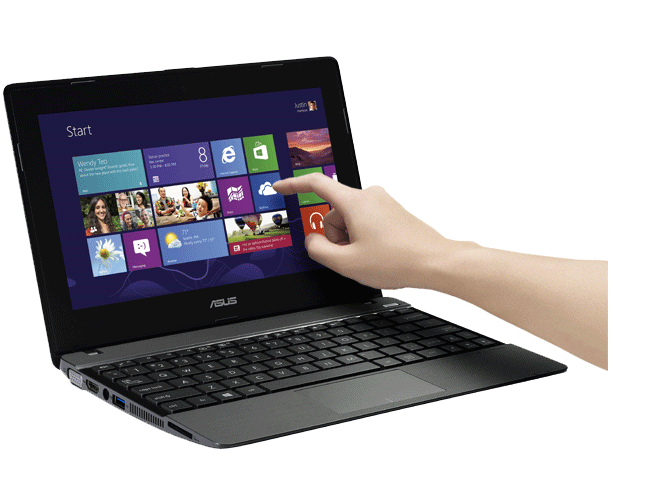 Stay In Touch
Nobody enjoys dealing with spreadsheets and presentations every day, but with the X102BA you can reintroduce some spark and vibrancy to your working day. The striking 10.1" HD LED touchscreen display brings Windows 8 to life and AMD Radeon HD 8180 Graphics will give your tired old applications a new lease of visual life, and take the strain off your eyes whilst you take the weight off your feet.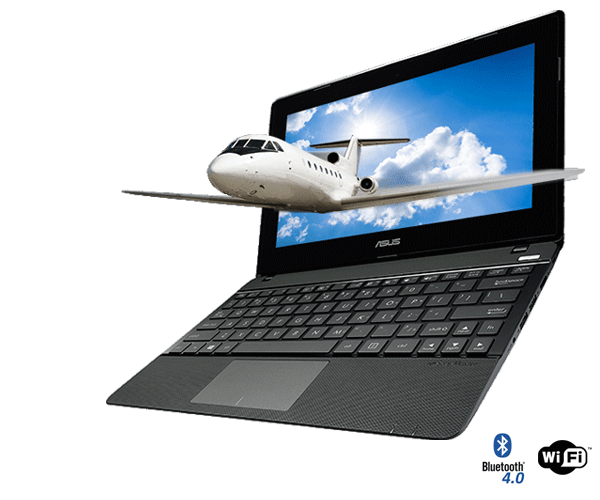 Stay Connected
The X102BA won't just improve your productivity; it'll help you stay better connected too. It's got wireless internet access so you're never more than a click away from your email, and an integrated webcam to make video-conferencing simple.
If you want a laptop that combines pure class performance with mobile flexibility then the compact Asus X102BA laptop is the ideal machine for you.

AMD A4-1200 (1GHz)
4GB DDR3 RAM
500GB HDD
10.1 inch HD LED Touchscreen
Windows 8 (64-Bit) OS
AMD Radeon HD 8180G Graphics
USB USB 3.0 + HDMI
Colour: Black