Product Information
Easily create a wired network within your home without the hassle of any trailing wires. Containing two adapters and an Ethernet cable this kit makes connecting your devices simple. The pass through design also means you won't need to sacrifice any of your power outlets.
The adapters are a great way to connect devices such as a smart TV, games console or your PC without having to run cables through your home as these adapters use your existing electrical wiring. Ideal for streaming HD video or music.
Making the connection
1 – Plug one of the adapters in and connect it to your existing wireless router.
2 - Plug the second adapter into a socket near the device you're wanting to connect. Use the supplied Ethernet cable to connect the device to the second adapter.
3 -Hey presto! You're connected and ready to make the most out of your network.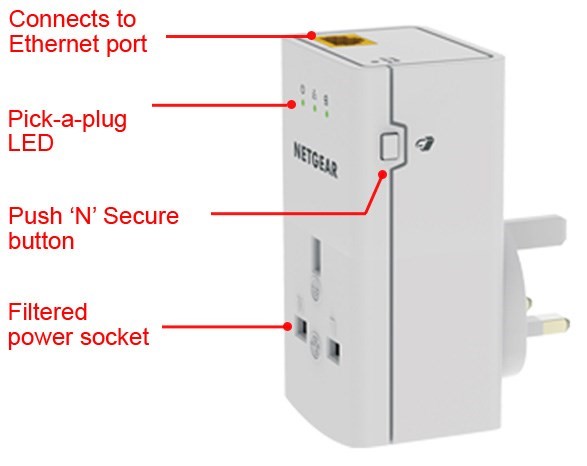 The front of the adapters have LED indicators which will assist you in finding the most suitable outlet in your home to get the best performance possible.
Thanks to the noise filtered power outlet design you won't lose any plug space, making it easier to select the spot you want without worrying about how many sockets you have available.
The adapters also help to improve your overall power line network performance. What's not to love about these easy to use, network enhancing adapters?

Features:
Wired network with no wires!
Easily create an integrated network
Uses your existing electrical wiring
Easily create an encrypted connection
Simple set up
Fast and secure with speeds of up to 500Mbps
Noise filtered power outlet
Improves overall power line network performance
LED indicator tells you which outlet will perform best
Kit includes 2 adapters
Supplied Ethernet cable
Dimensions: H100 x W56 x D31 mm