Product Information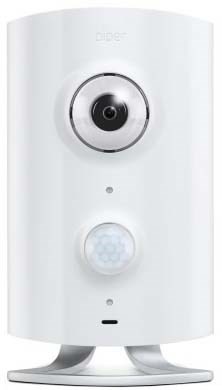 Monitor the security of your home day and night with the Piper night vision security camera. With fully customizable home security and home automation accessible from your smartphone, the Piper security camera gives you full security control at your fingertips so you can watch over your home, family, pets and businesses at all times of the day.
Camera
The Piper CCTV camera has an ultra-flexible viewing capacity so you can see as much detail as you want in the highest enhanced HD resolution. 180° view lens means that Piper can take in a lot more of the room and if you want to focus in on particular bits of the room, you can control piper to pan, tilt or zoom to the areas you're most concerned about.
Night Vision
Keep an eye on your home at all times of the day with the night vision. Choose to switch the NV on yourself or set it to come on automatically when it gets dark. The 3.4 megapixel camera gives the night vision better quality so that you can get as much detail at night as you did in the day – ideal if you're in a different time zone.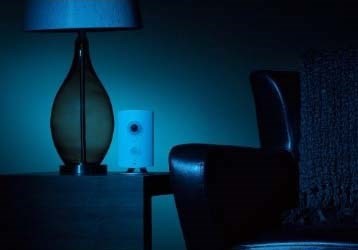 3 security modes
The Piper security camera comes with 3 fully customizable security modes: Home, Away and Vacation. Easy to use, you can programme these modes to the level of security you want for the room.
Notify me!
You can't be watching the live footage on your phone all the time, so if any of your security measures are breached Piper can alert you via a handy notification system. Choose between being alerted by Piper via push messages, texts, emails, phone calls or a combination of the four.
If you're not going to be near any connection, then you can tell Piper to alert friends and family instead so that someone can always be there to ensure your home is safe.
Audio
Connect to pets and loved ones when you're not around with the two-way talk. With a speaker and high quality microphone, you can speak directly people and pets at home and you can hear them reply – ideal for monitoring pets or warning a cookie jar thief.
If a sensor picks up movement or sound when there shouldn't be, you can set the Piper security camera to emit a 105db siren. This deterrent is guaranteed to make intruders jump and alert a next door neighbour.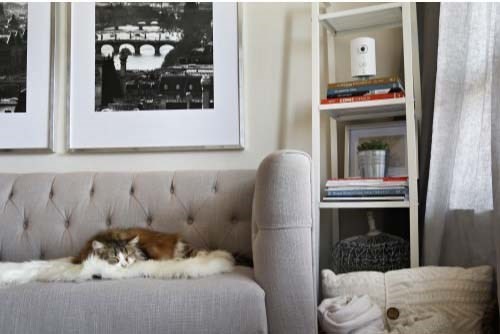 Power & Connection information
7.6W AC/DC Wall adapter
3 AA battery back up
802.11 b/g/n
Series 500 Z-wave controller
3 mode security camera
All accessible through your smartphone
Automatic Night Vision
Intruder Deterrent siren
Live and recorded HD video