Product Information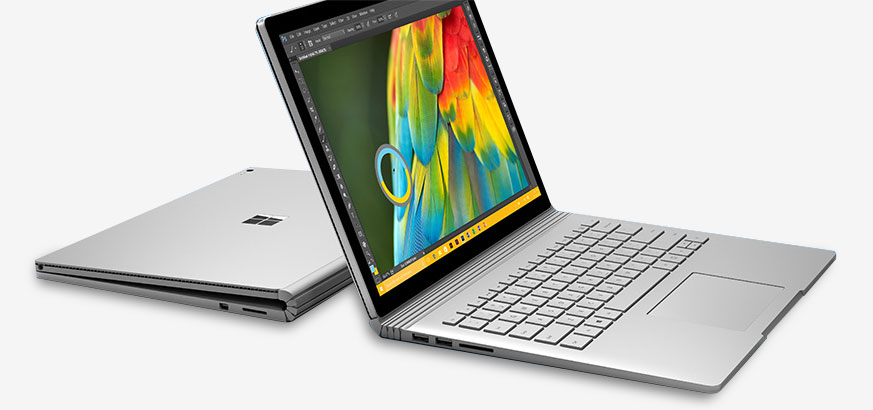 THE ULTIMATE LAPTOP
Redefine your laptop experience with the Microsoft Surface Book. Whether you love to edit photos, sketch, make music, or create amazing videos, Surface Book gives you the power to do more without compromising on creativity.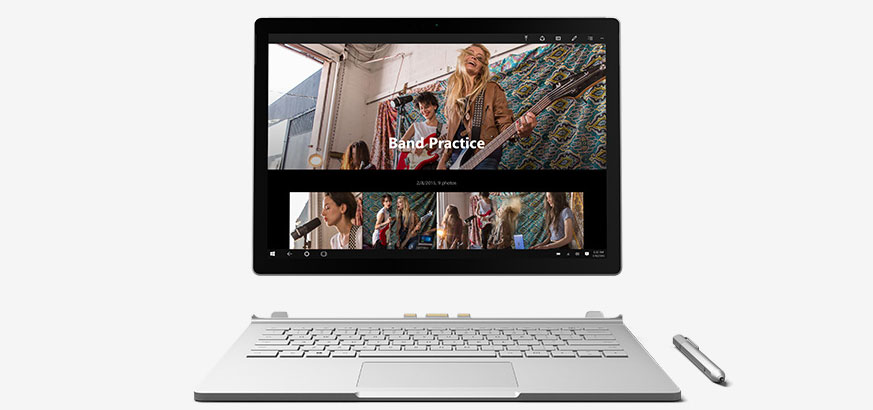 INCREDIBLY VERSATILE
This lightweight, high-performance Laptop is designed to adapt to the way you work. It features a full sized, backlit keyboard for fast and natural typing. When creativity strikes, you can detach the 13.5" display from the keyboard and use it as a tablet along with the surface pen to sketch and take notes. The Surface Book also boasts advanced wireless options and all the ports you need to connect to other devices and accessories.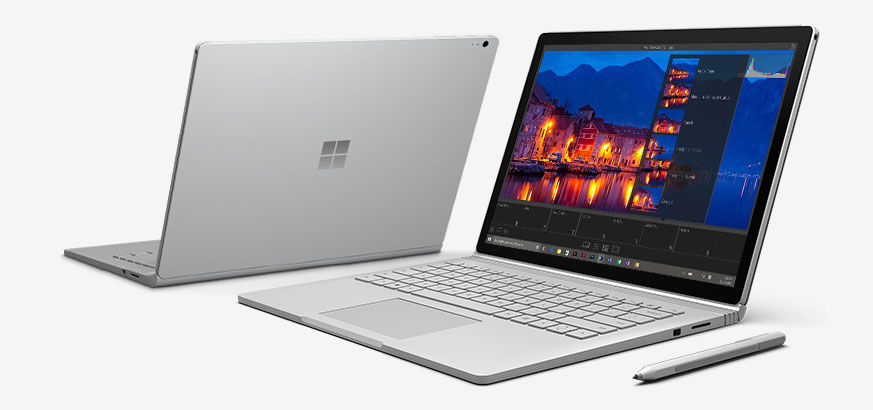 EXCEPTIONAL PERFORMANCE
Surface Book combines a 6th Generation Intel Core i7 processor with 8GB of memory with optional discrete graphics for an unparalleled laptop performance. It's built to handle all of the creative tasks you throw at it without sacrificing battery life. With up to 12 hours of battery life, it's the ultimate laptop to power your ideas.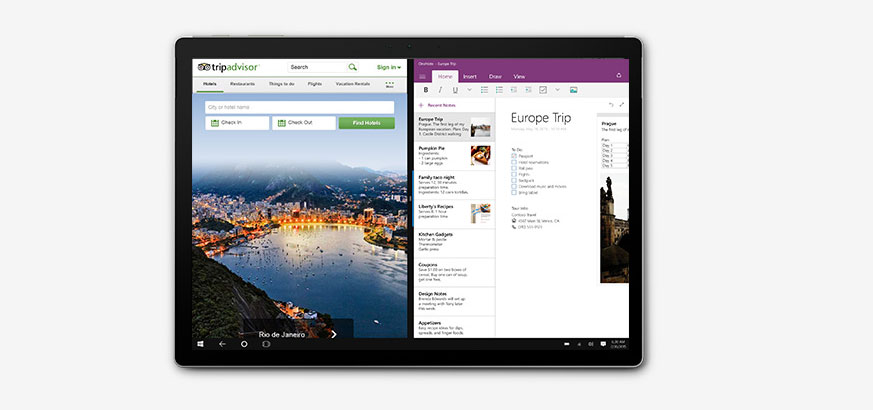 RUNS WINDOWS & OFFICE PERFECTLY
Surface Book works perfectly with the full suite of Office products, whether you're using touch, a surface pen, mouse or keyboard. It's also designed to run even the most demanding software like Adobe Creative Cloud, Citrix, AutoCAD or Visual Studio without a hitch.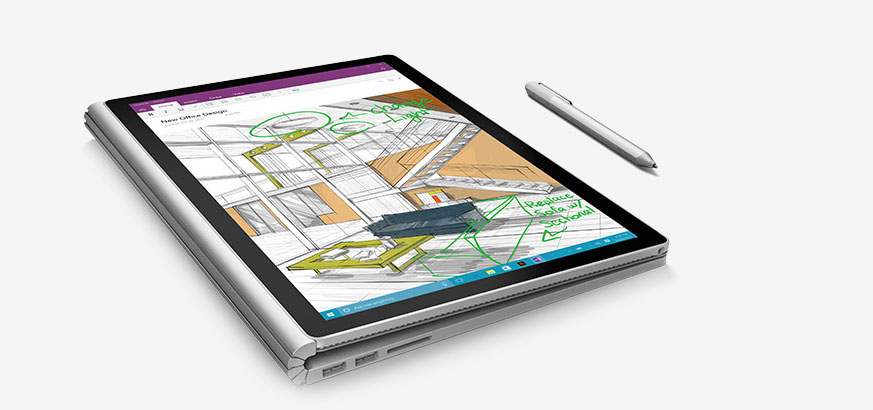 ADVANCED TECHNOLOGY
The Surface book features a 5MP front-facing HD camera with facial recognition technology and a stereo microphone to make Skype calls to family and friends or to even unlock your device. Thanks to Palm Block technology, you can rest your hand on the screen to write without interfering with the page. Plus, with one click of Surface Pen, you can bring up a blank page to make quick notes. You can even activate Corana using the pen to create reminders.