Product Information

A SMARTER WAY OF WORKING
Create, present, communicate and publish professional looking documents with Office Professional 2016. Work smarter with office's new look, time saving features and built-in collaboration tools. Access your work from anywhere by saving in the cloud on OneDrive.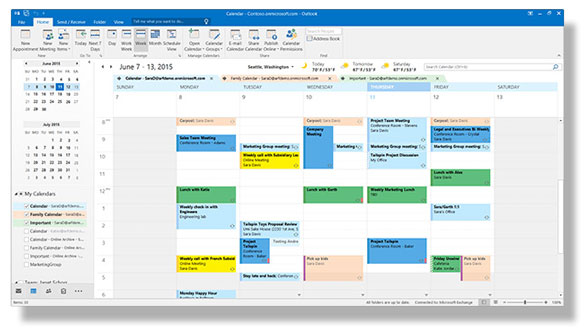 Easily stay on track, manage your calendar, email, contacts and tasks. View calendars side by side for easy planning. Push email support keeps your inbox up to date and conversation view will group related messages for easy viewing.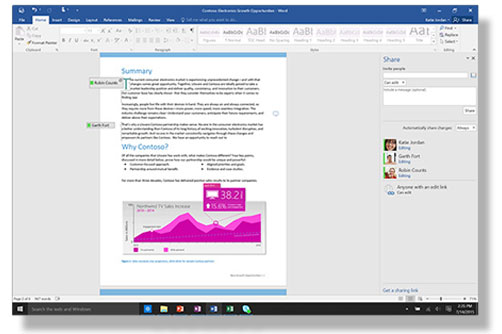 Create and share professional looking documents with state of the art editing, reviewing and sharing tools. Gain quick access to features with the new Design tab, view relevant contextual information from the web within word thanks to Smart Lookup.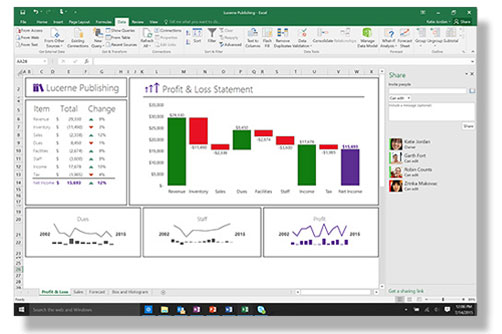 With a fresh user interface combined with your favourite keyboard shortcuts you can analyse and visualise data in new and intuitive ways. Save time with Toolpal, Slicers and Formula builder to focus on insights.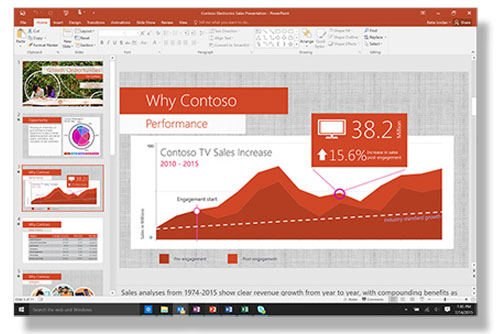 Create, collaborate and effectively present ideas. Explore new slide transitions and an improved animations task pane, keep your presentation interesting. Threaded comments alongside your slides enable you to incorporate feedback within your presentation.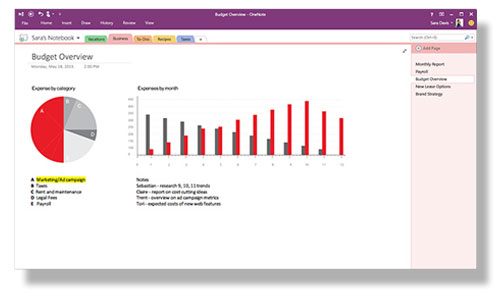 Your own digital notebook. At home, work or on the move you can take all your notes and thoughts with you whilst sharing and collaborating with others. Keep notes, ideas, web pages, photos, even audio and video all in one place.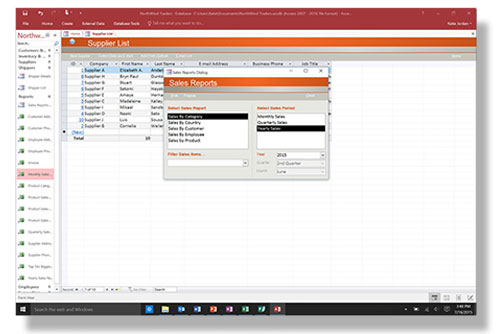 Access helps you to run your business, an easy to use tool for quickly creating browser based database applications. Your data is automatically stored in a SQL database, more secure and scalable than ever.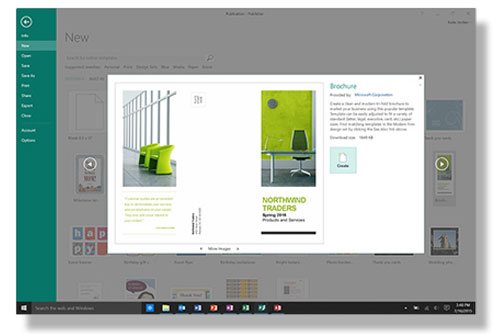 Create, personalise and share a wide range of professional-quality publications. Simply drag and drop to swap pictures and add pictures directly from your online albums. Make your publication stand out with a variety of special effects at your disposal.
ACCESS YOUR DOCUMENTS ANYWHERE, ANYTIME
Sign in to Office 2016 and use OneDrive to easily access your recent documents on any device with seamless integration.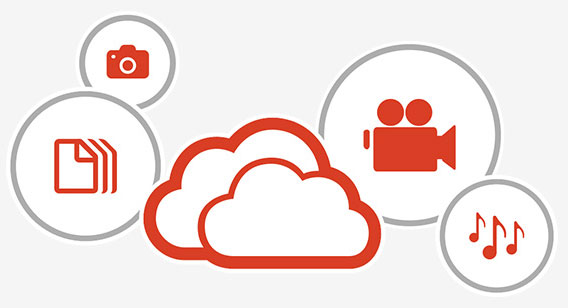 Features:
Includes: Word 2016, Excel 2016, PowerPoint 2016, OneNote 2016, Outlook 2016, Publisher 2016, and Access 2016
Capture your ideas however you work best, using keyboard, pen, or touchscreen
Efficient Tell Me Box help.
New themes let you choose the Office experience that's right for you
Enhance your reading experience with Insights, powered by Bing
Let one of the templates from the Start screen do most of the setup and design, so you can focus on your ideas and data
Keep track of comments in Word documents and mark them as done with the new reply button
Pull content from PDFs straight into Word. Open PDFs and edit paragraphs, lists, and tables just as you do in familiar Word documents
Save time formatting information in Excel so you can draw insights from your data faster. New tools recognize your pattern and auto-complete data
New modern charts and graphs in Excel give you more ways to explore and tell compelling stories with your business data
Share your PowerPoint presentation over the web by sending a link to it or using the free Office Presentation Service to deliver it
Embed Excel spreadsheets, diagrams, audio clips, videos, and almost any other kind of file in your OneNote notebooks
Your notes are saved, searchable, and synced to OneNote apps on your other devices, so you can use or share them from anywhere
Save time with the online photo printing options in Publisher
Respond faster with inline replies on Outlook
List and summarize data from a related table or query fast in Access
Requirements
Processor: 1 gigahertz (Ghz) or faster x86- or x64-bit processor with SSE2
Operating system: Windows 7 or later, Windows 10 Server, Windows Server 2012 R2, Windows Server 2008 R2, or Windows Server 2012
Memory: 1 GB RAM (32 bit); 2 GB RAM (64 bit)
Hard Disk Space: 3.0 GB available disk space
Display: 1024 x 768 resolution
Graphics: Graphics hardware acceleration requires a DirectX 10 graphics card.
Multi-touch: A touch-enabled device is required to use any multi-touch functionality. However, all features and functionality are always available by using a keyboard, mouse or other standard or accessible input device. Note that new touch features are optimized for use with Windows 8 or later.
Additional System Requirements: internet functionality requires an Internet connection.
Microsoft account required.