Product Information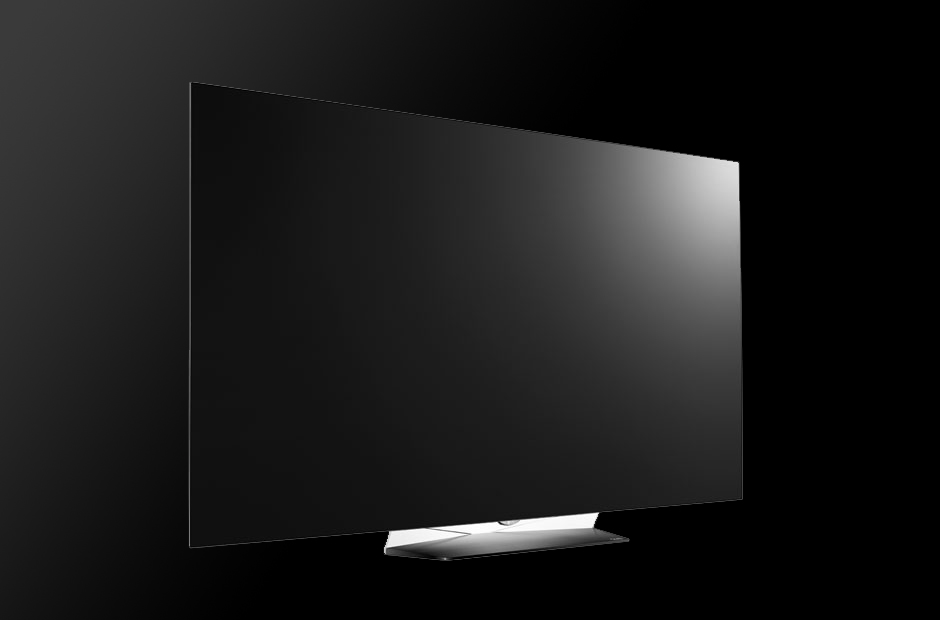 Perfect Black
The 55" LG OLED TV allows you to experience the truest blacks of any TV. Organic self-emitting pixels achieve the darkest blacks due to their ability to completely switch off, no light is passing through the pixel. A huge range of colour and contrast, made possible with OLED technology. Experience perfect black and bring TV to life.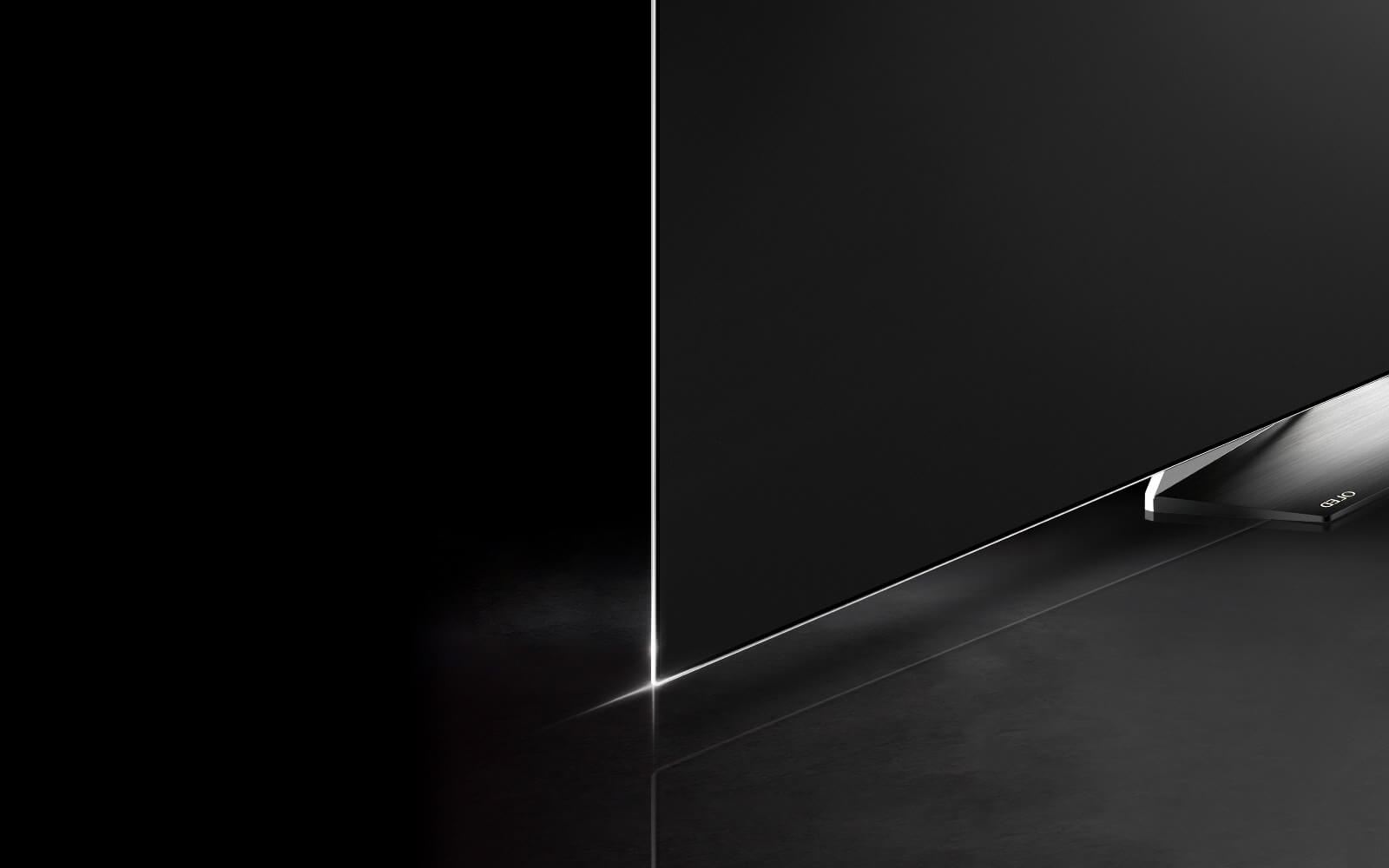 Blade Slim
Ultra-thin, Ultra-HD quality. The sleek, sharp design of the 55" LG OLED TV allows you to mount it to a wall more closely, so say goodbye to the clunky wall mounts of the past as the LG OLED TV puts them all to shame by seamlessly blending in with your interior design, whilst still retaining its 4K UHD quality. The lack of a backlight makes this blade-slim TV possible without compromising colour, contrast or quality.
Smart TV with webOS
Feel in control with LG OLED. Experience Netflix and Freeview play in stunning 4K UHD quality. Enjoy catch up TV and on demand the smart way with no subscription fees and no external devices. Experience smart TV with LG OLED, watch what you want, when you want, the smart way.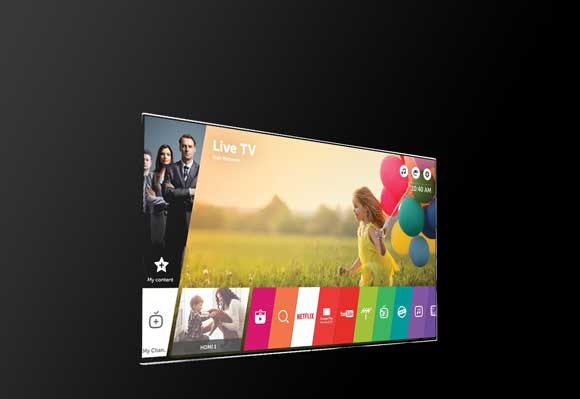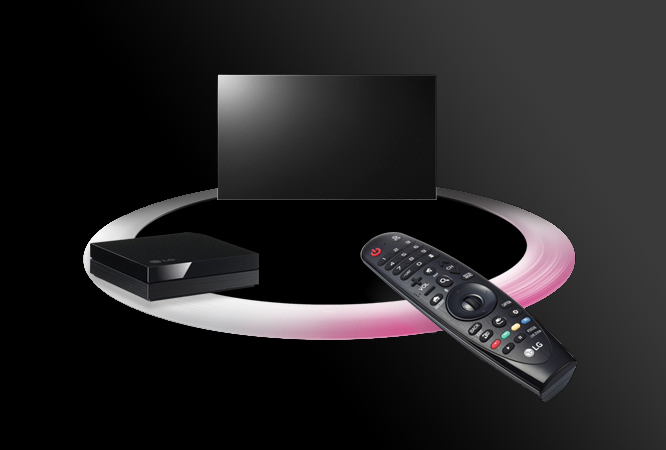 Magic Remote
The Magic Remote can operate everything on the TV and set-top box at the same time using motion and voice controls. Take control of your entertainment experience with a new level of remote control convenience. The point and click technology makes navigating your TV experience a breeze!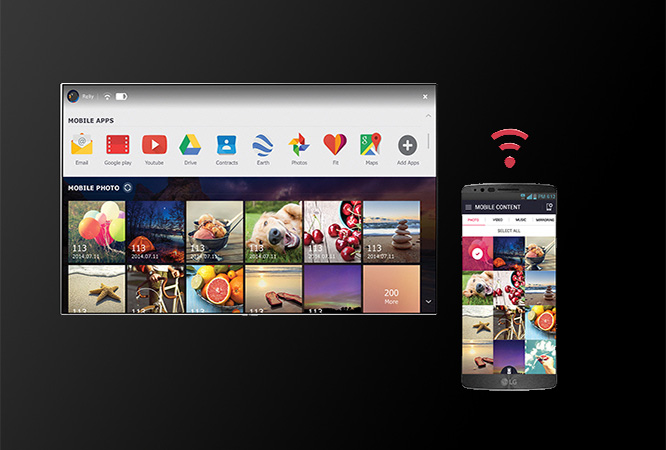 Magic Mobile Connection
Magic Mobile Connection allows viewers to enjoy smartphone content on their TV with ease; see your photos and videos in 4K UHD on a stunning 55" OLED screen. Using a Wi-Fi connection, you can enjoy your music and video apps on the big screen, so unplug your headphones, magically cast to the big screen, sit back and enjoy!
Perfect Colour: astounding OLED colour
OLED HDR technology
Sound designed by Harman/Kardon
Stunning 55" 4K UHD screen
Dolby Vision
Ultra-HD Premium: A new standard of defining TV
LG OLED: the perfect match for Netflix
Magic Zoom: enlarge live screens
Self-lighting pixels: Lighter whites, Darker blacks