Product Information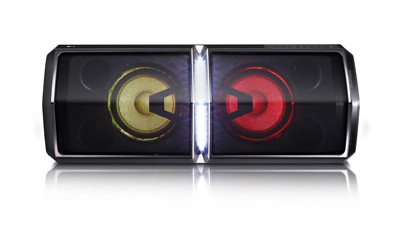 Get the party started with this incredibly stylish, fun and high quality audio system from LG.
The FH6 takes the effort out of hosting a party or listening to music.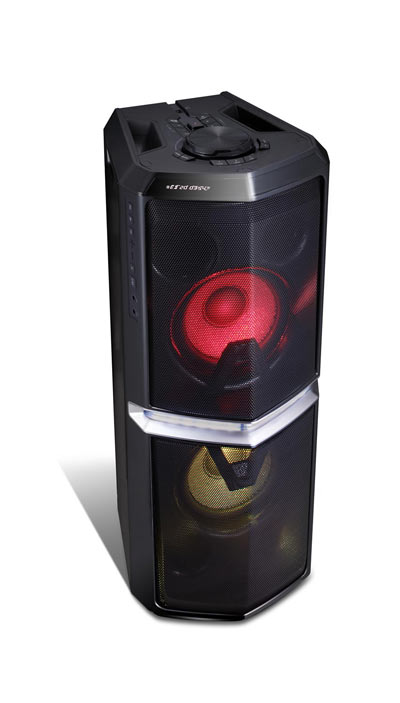 BE THE HOST, NOT THE DJ
The amazing Auto DJ feature integrated in this speaker system means once you press play on your music, it will blend each track to prevent any pauses and means the party just keeps going. No more awkward silences between songs.
The music streamed through the FH6's 600W speakers is extremely high quality too, so you're sure to hear the best from your music without having a huge sound system in the corner of your room.
LOSE THE WIRES
There are plenty of options when it comes to connecting your music device to this system. Bluetooth and Wi-Fi means you can wirelessly connect and play your music through the speaker without being tied down and having to leave your device in one place. Press play and you're free to move around the room.
You can also connect your portable music device through the "Portable In" port or play your music via a USB stick. The wide range of connection opportunities make this speaker system extremely versatile and will suit anyone.
With an integrated FM radio as well, the possibilities of what you listen to are almost endless.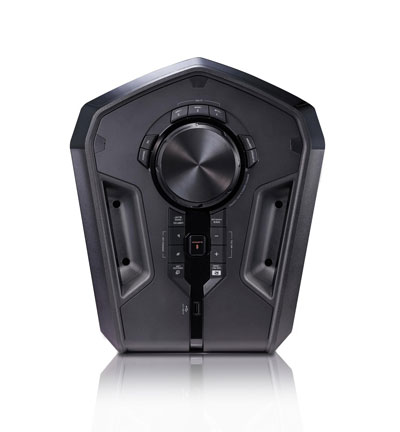 MAKE IT YOUR OWN
The LG FH6 also features built in LED lighting. You can change these to match your mood or the situation. That means you can create the ultimate party atmosphere.
With its all-in-one design, this speaker system is compact and can easily be moved around to find the place that suits you and the included LG remote makes it so you really can place it anywhere. There's no need to struggle to push through the party to turn up the volume!
Features
600W speakers
Auto DJ
Bluetooth
LED lighting
Portable in port
HDMI
FM radio
Sound Sync
LG remote app
Connections