Product Information
Compact 360 Camera
The LG 360 cam is the perfect gadget for 360° enthusiasts and those who want to dive into the world of 360 and 180-degree imaging. The fantastic 13mp camera takes beautiful, high-quality photos and 2K video capture; that's twice the resolution of Full HD quality!
Magic That Fits in Your Pocket
Take the LG 360 cam with you wherever you go. You can make good use of the dual fisheye wide-angle lens to take fantastic panoramic images and 2K video in either 180° or 360°. A large 1200mAh battery will keep you shooting for as long as you need and a 2TB external memory card slot allows you to store endless amounts of 360° photos and videos.

Share The Magic
This camera is compatible with YouTube and google street view, you can share all of your favourite 360° videos and pictures with the world. You can also browse a wide collection of fantastic 360° content from people around the world.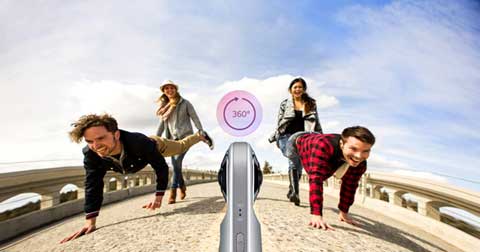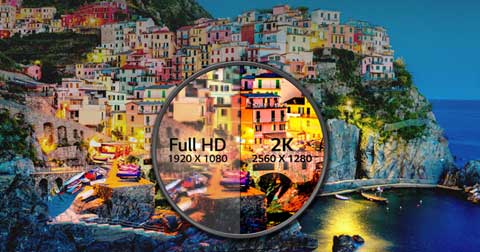 360° Fun!
The full 360° imaging & video ensures that you'll never miss any of your favourite moments, no matter what. Capture the world as it is in a new level of immersive video and image capture. 360° video is also VR compatible on YouTube, Facebook and more!
Incredible 2K Video
Experience 2K video with both the 180° and 360° capture modes. 2K video is twice the resolution of Full HD and offers fantastic, detailed videos that are sure to make your fondest memories even better.
The following video is in 360°, use your mouse by dragging the screen to look around!
Key Features

360° & 180° capture modes
13mp camera
Wide-angle, fisheye lens
2K video capture
Compatible with YouTube and Google Street View
Compact design - Take it everywhere
1200mAh battery capacity
2TB external SD card slot