Product Information
A1 Refurbished
A1 are open boxed units which have been returned usually due to being unwanted. The units may have at very worst case have very faint minor /non-permanent blemishes. All units then undergo a full 25-point inspection by our experienced tech team ensuring they are in full working order. Once all relevant checks have been complete the units are then securely repacked ready to be resold. Please note although we can't guarantee that these units are still in their original boxes with all their original accessories we can confirm that on average 85% of our stock is still in its original packaging.
This is a refurbished Grade A1 Product – A1 items are typically box opened product as new fully tested and restored.
Transforming effortlessly into a tablet in seconds the Lenovo Flex 2 gives you the best of both. Perfect for productivity and play.
Flexibility
Position the Lenovo Flex 2 in classic mode for when you're relying heavily on the keyboard for activities such as emailing or creating documents. The keyboard has also been ergonomically designed to make typing more comfortable and to reduce errors. When it's time for entertainment with apps, games or videos, simply rotate the keyboard in seconds to switch to stand mode. Rotating 300 degrees the Flex 2 adapts to whatever you choose to do.
An Intel Pentium processor and 6GB RAM combined with an impressive 6 hour battery life ensures that you can power through all your daily computing needs.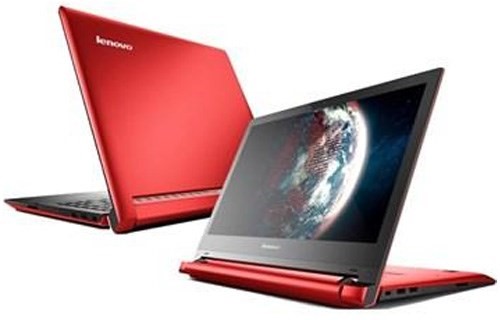 Portability
Weighing only 2kg and with a slim design of only 2.1cm the Lenovo Flex 2 is highly portable and perfect for working or entertainment on the go.
Interact
With a 10 point multi-touch display using intuitive gestures directly on the 14 inch screen you can easily navigate around your applications and programmes. Optimised for Windows 8 the user experience is friendly and familiar.

Storage
The Lenovo Flex 2 has an impressive 1TB hard drive which means you have space for up to 280,000 photos, 250,000 MP3's, 440 hours of standard video or 120 hours of HD video. If that's not enough to keep you going the Flex 2 also has USB ports for you to transfer data effortlessly.
Entertainment
With a crisp, clear display and stereo speakers with Dolby advanced audio which reduce distortion, enhance quality and offer an immersive audio experience you can truly enjoy your entertainment anywhere. Utilise the HDMI-out port and connect you Lenovo Flex 2 to a larger display or TV and share your media with others.
The Lenovo Flex2 has a front camera and integrated mic which is great for videos calls, perfect for calling the office or catching up with loved ones.
Features:
14 Inch screen
Intel Core i3 processor
6GB RAM
1 TB hard drive
Windows 8
6hr Battery life
Webcam
Voice assistant & touch
Stereo speakers